How do people really feel about dating apps?
The best and worst things about dating apps? Read on to find out.
12 Oct 2021

More or less every aspect of modern life has been touched by technology, and dating is definitely no exception. You could even go as far as saying the dating game has been transformed by it – are you even in for a chance of romance if you're not swiping and liking your way through a dating app?
To learn more about the role of dating apps in modern love and how the people using them really feel about them, we did some digging. Here's what we found out.
Which are the most popular dating apps?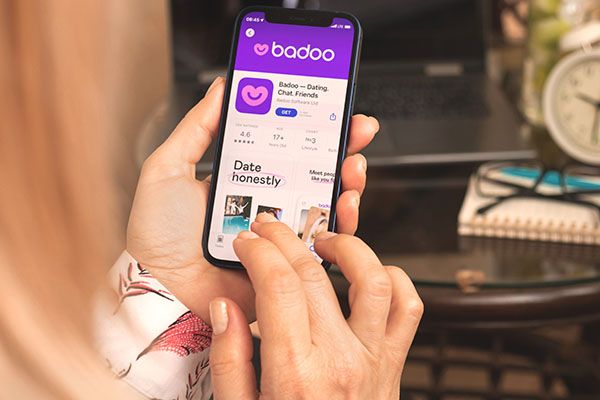 Let's start by saying there is a lot of choice out there when it comes to dating apps now. Some cater for everyone, others focus on niche interests, and some specialise in certain lifestyles or communities. So, which ones are the public's favourites?
Taking the top spot for the most monthly downloads is Tinder, hitting a huge 6.5 million downloads. Tinder is followed by Badoo (3.9 million) and Bumble (1.7 million). But downloads aren't the be all and end all, so we also looked at the way people are speaking about dating apps on Twitter by using a sentiment analysis tool.
Turns out EliteSingles and Feeld are held in the highest regard, each scoring +71 for sentiment on a scale of -100 to +100. On the flip side, Tinder scored in the negative figures, with a measly -10. That sounds like a firm left swipe to us!
Are dating apps the way to find modern love?
In an increasingly digital world – and during the pandemic – the way that people meet each other has certainly changed. The internet and apps have provided a way of staying in contact with loved ones, and even creating brand new connections. So, is online dating the way forward for people seeking romance?
Well, in a nutshell, the public's take on dating apps is more positive than it is negative. 34% say they would recommend dating apps to other people (compared with 26% who wouldn't), which could be because 44% of dating app users have gone on to have a relationship with somebody they met online. 1 in 10 have even gone on to get married or make a long-term commitment to a person they met on an app. Not a bad outcome!
What things do people love and loathe about dating apps?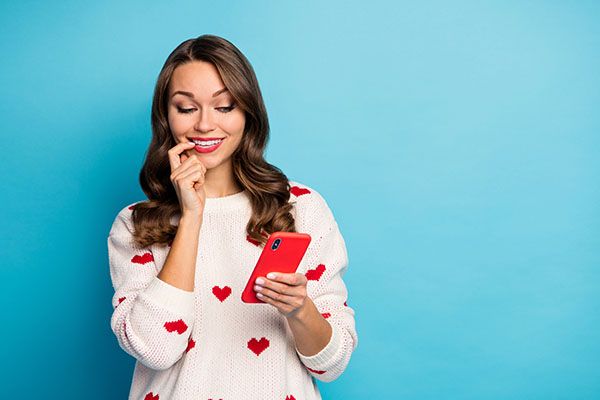 While many people report success on dating apps, it doesn't always lead to fairy tale endings. With the highs come the lows, so what are the best and worst bits about online dating?
The top reason our respondents like using dating apps is because it widens their dating pool (7%), makes it easier to find a suitable match (7%) or to find casual partners (6%), and that they provide them with the option to filter by preferences (6%). And as for why people don't like using dating apps? 10% say it's because they'd rather meet people in person, 8% say they think they're a waste of their time, and 7% are put off by the casual hook-up culture.
All pros and cons aside, it's likely that dating apps will continue to play a key role in modern romance. If you're looking to give them a go, but your old phone's not up to the job, why not get yourself a cheap smartphone? Check out our range of sim free mobile phones or our cheap phones for sale to start. Whether you prefer an iPhone or an Android phone, our best mobile phone deals offer plenty to select from. Plus, with a collection of phone cases to choose from, you can keep it safe from damage – even when an over-excited swipe right results in a drop. Keeping track of your latest potential matches has never been so easy.