Who are this year's most popular health & fitness influencers?
Who are the most popular health and fitness influencers and just how much do they make from social media?
09 Mar 2021

As social media has grown in leaps and bounds over the last decade, so has the 'influencer' trend. Today, thousands of social media personalities are making a living from their online content, growing their own communities and bagging brand sponsorships along the way. Health and fitness influencers especially have never been so popular! At a time when people have needed it the most, they've stepped in with online workouts, nutrition advice and wellness support that fans can follow from their homes.
But it's a competitive world out there! With so many aspiring influencers fighting for popularity, it's tough to make it to the top. Check out our health and fitness influencer index to explore the top stars' follower counts, earnings and more, or read on for the highlights.

Chloe Ting wins the popularity contest
When it comes to total followers across YouTube, Instagram and TikTok, fitness fanatic Chloe Ting tops the list with just shy of 20 million followers across the three platforms. Well-known for her workouts and social media fitness challenges, she has a whopping 16.5 million subscribers on YouTube alone, making her the most subscribed-to fitness influencer on the channel. If you're partial to the occasional YouTube workout video, it's likely you would have come across one of her fitness regimes!
Ranking top for Instagram is workout queen Michelle Lewin, who boasts 13.8 million Instagram followers (also ranking 3rd overall with 14.3 million followers across the three platforms). On TikTok, ex-cheerleader and cross-fit athlete, Demi Bagby takes the lead with 14 million followers on the platform alone. She ranks 2nd overall with 16.5 million followers across the platforms. Want to see her nail 21 backflips across a beach? Check out her TikTok!

Simeon Panda is making the big bucks
With brands sometimes forking out thousands of dollars for social media collaborations, it certainly pays off to hit the big time as a health and fitness influencer! Topping the rich list is bodybuilder Simeon Panda, who – based on cost per impressions – could have raked in up to $140 million from his presence on YouTube, Instagram and TikTok. This works out to approximately $17.5 million a year, with $17.4 million of this coming from Instagram alone – making him the highest-earning fitness influencer on the platform.
On YouTube, former athlete and PE teacher, Matt Morsia is taking home the bacon, earning an estimated $3.9 million a year. And on TikTok, Demi Bagby proves those followers pay off, by earning a very healthy $1.8 million a year from the platform.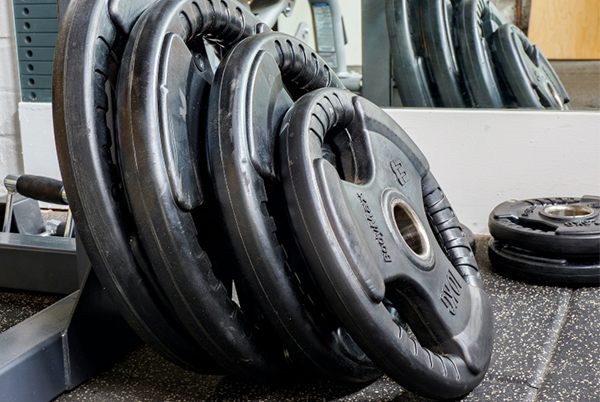 If you're on a health and fitness mission this year, it's definitely worth checking out some of these profiles for everything from workouts and fitness tips, to healthy recipes. Using a fitness tracker or smartwatch is also a great way to stay on top of your fitness goals, by tracking your step count, calorie burn, heart rate and more. Of course, you're only as healthy as your diet, so remember to eat lots of nutritious food alongside your fitness regime. By investing in an electric pressure cooker or the best air fryer, you can whip up some of your favourite meals with fewer calories. Perhaps you could even take to social media to share your health and fitness journey!