How to create an immersive movie night at home
Make your film sesh magic with some handy tips!
08 Mar 2021

Seeing a movie in the cinema hasn't been an option for most of us for a while - so instead we're watching the latest films on our small screens. But if you're a movie buff who still loves that immersive cinema feel, there are easy ways to recreate the silver screen experience at home. Whether it's mixing up some Sex and the City-style cocktails or creating a movie night fort in your living room, here are some top tips for hosting a big blockbuster night in.
Switch up your snacks
Popcorn and sweets don't have to be the only snacks on the movie night menu. With a little thought and creativity, your food options can a bring a new sensory element to the film. Hosting an Alice in Wonderland film night? Impress your guests with an afternoon tea or finger food spread. You'll get major points for originality, plus, your friends and family will almost feel part of the Mad Hatters party.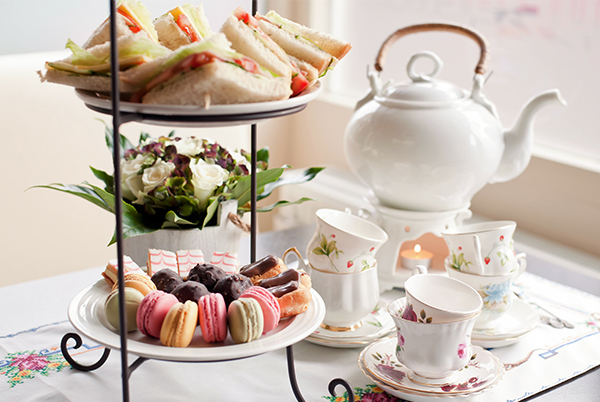 Mad Hatter-style finger food goes down a treat
Sip like the stars
If you're watching an old-school classic like Breakfast at Tiffany's, why not serve a few glasses of champagne at regular intervals, to add to the experience. Ditch movie staples like Coke and fizzy drinks, and opt for more movie-inspired beverages to get your guests fully immersed. It'll stimulate the sense of taste, as well as sight and sound, making your evening truly multisensory.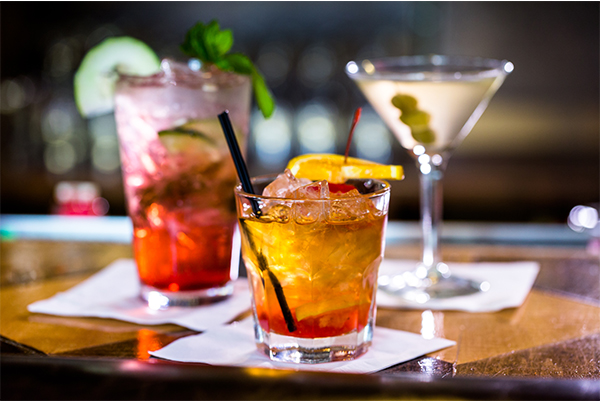 Serve movie-themed cocktails to create a fully immersive evening
Get cushions and blankets at the ready
Rugs, blankets, pillows, throws… Leave no cushion unturned in your efforts to create an ultra-comfy zone for friends. Get in touch with your inner child by creating a fort on your living room floor, complete with bed spreads and pillows. Your guests will be able to stretch out and kick back in it. Plus, the space is perfect if your sofa's only big enough for two.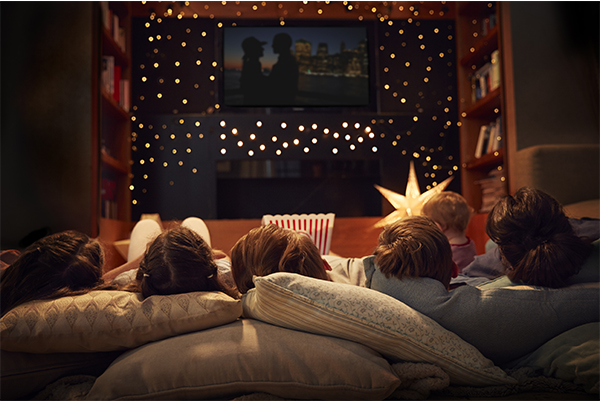 Fill the room with cushions, blankets and throws for added comfort
Invest in tip-top sound
We've all been there – getting comfy on the sofa for an eagerly anticipated movie night, only to be let down last minute by hard-to-hear sound. Get your audio right for the big night by investing in surround sound speakers or a soundbar. Invest in the right tech and you'll be able to catch even the faintest whisper in the film, plus your set-up will be the envy of all your friends.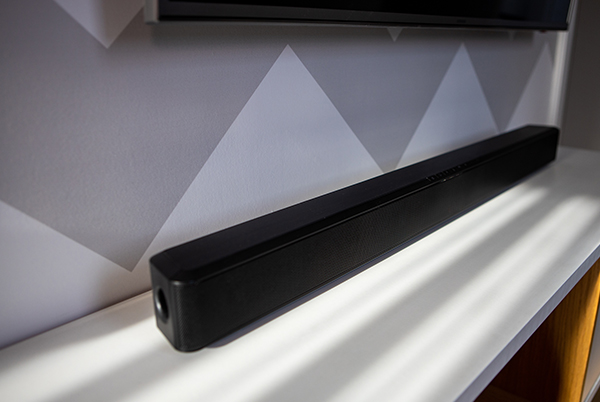 A soundbar really adds some wow to your living room movie nights
Your perfect movie night starts with...