How to get coffee heaven at home
Find your perfect morning perk with a bean-to-cup coffee machine made for you!
15 Dec 2021

Nothing gets you ready for the day like that first coffee made just the way you like it – minus the queues at the coffee shop. But some home coffee machines make you work hard for that cappuccino. And while some of us may be budding baristas, it's not for everyone.
If you're after excellent coffee at home without the grind, an automatic bean to cup coffee machine might be just what you're looking for.
What is an automatic bean to cup coffee machine?
This is where you can add beans (or just fresh ground coffee) to the machine and let the tech do the rest. An easy-to-use touchscreen display has all the settings you need to master your perfect morning cup and then recreate it time and time again.
Philips have created a range of Bean-to-cup LatteGo coffee machines to make that world-beating barista-style coffee easy to brew up at home. And there's no need to be an expert barista.
These machines are packed with features that mean that anyone can whip up a lovely latte at the touch of a button on the intuitive touchscreen displays. They're easy to use, easy to clean and serve up great coffee every time.
But which one is right for you? We put them to the test.
For short coffee fans
Maybe the Philips Series 2200 is the one that you want. It'll make you 3 coffeeshop classics: espresso, black coffee or cappuccino.
You can adjust the strength and length of each coffee - for a mellow black coffee or an espresso guaranteed to knock your socks off.
It's super simple to get that velvety milk froth thanks to its LatteGo milk dispenser. Just pour in the milk and let the dispenser whip up the perfect silky layer to top your coffee. Simple!
Tip:
Don't do dairy? The LatteGo can also make perfect foam from dairy alternatives like oat and almond milk.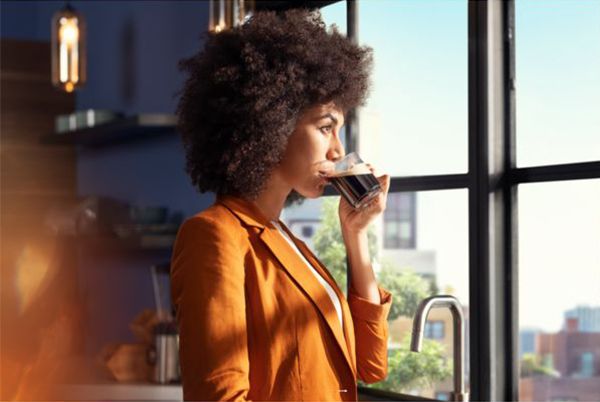 For long coffee lovers
If you like to settle down with a big coffee, this is a great pick. The Philips Series 3200 lets you adjust how much milk goes into your coffee. So that extra strong, extra milky Latte Macchiato is yours with a few button pushes.
Leave the pro milk frothing to the LatteGo milk dispenser and enjoy your pick of 5 different coffees.
Tip:
With some coffee machines, milk frothers can make a mess and be difficult to clean. But this milk dispenser comes off easily and can be rinsed and replaced in seconds. You can also put the milk, system, drip tray and coffee ground container in the dishwasher.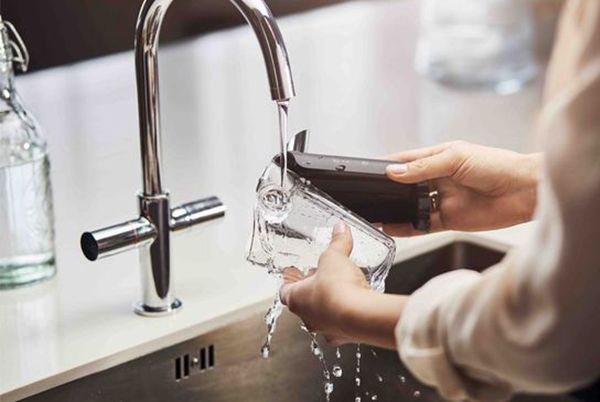 For families and friends
If everybody in the house has their favourites, the Philips Series 5400 has something for everyone. You can create 4 different user profiles – which means that everybody can have their coffee just the way they like it. There's even a Guest profile – so you can make coffee for a visitor without interfering with your settings.
And there are a lot of coffees to choose from. The 12 varieties on offer include Flat white, Café au Lait and Ristretto. Like your coffee with a little extra kick? Try the extra shot function.
So, you've got the whole coffee shop covered in one machine!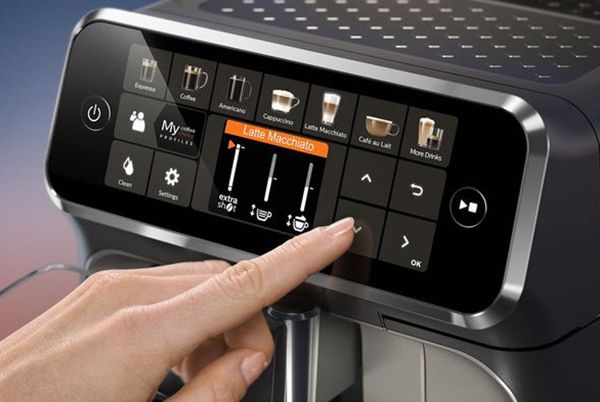 Need more help?
If you're undecided and would like to chat it through with an expert, why not call an in-store colleague on ShopLive? They'll be happy to take you through these different coffee machines. Alternatively, you'll find plenty of help with our Coffee Machine Buying Guide.