How to keep the kids entertained with a Chromebook
Portable, easy to use and full of fun- what more could you want?
02 Jun 2021

So a Chromebook might not be the first thing that comes to mind when you think 'summer'. But an Acer Chromebook Spin 513 LTE could be a real lifesaver if you're taking the kids on holiday. And if you're not entirely sure what a Chromebook is, let us fill you in...
Why are Chromebooks great for kids?
A Chromebook is a laptop that runs on the operating system Chrome OS, which uses apps to work. That makes the user experience less like using your standard Windows laptop and more like using your phone or a tablet… if your phone or tablet had more power, a bigger screen, better sound and an easy-to-use keyboard. So it's really simple for your little ones to pick up and use, without you having to give them a crash course in computing!
And, aside from being really user-friendly, there is another advantage to a Chromebook's stripped back OS. Since you're mostly using apps, most of your stuff is stored online. That makes a Chromebook run way faster than most laptops, since it doesn't have loads of files and applications to run and store all at once. We all know kids aren't the most patient, and less loading times means more fun.
Interested? The good news is that this number from Acer has even more tricks up its sleeve! Check out our full Acer Chromebook Spin 513 LTE road test:
It's ultra-portable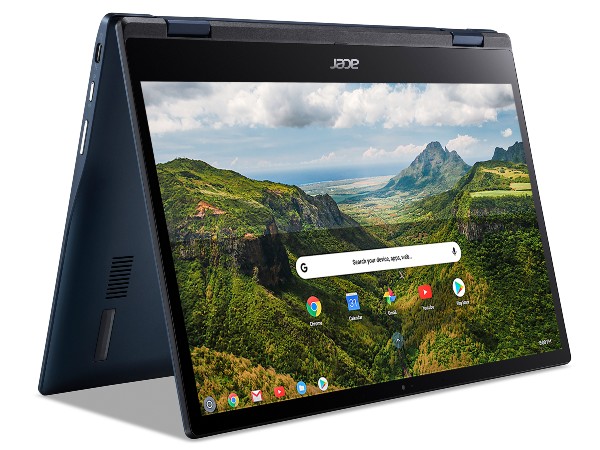 When you're trekking across an airport or bundling them onto a train, whatever you're keeping them entertained with needs to be light. After all, kids aren't generally known for their upper body strength. What they are known for is getting their parents to lug around anything that's too heavy. So it's a good thing this Chromebook only weighs 1.2kg and is barely larger than a A4 sheet of paper- perfect for slipping into a backpack.
It won't let you down when it comes to juice either. The Acer Chromebook Spin LTE has got an impressive 14hrs of battery life. That's more than enough to keep them busy on even the longest of car journeys!
Don't worry though, that portability doesn't mean the Acer Chromebook Spin LTE isn't up to scratch performance-wise. Its Qualcomm® Snapdragon™ 7c Compute Platform1 processor can comfortably handle all their everyday bits and bobs – from schoolwork to playtime.
It's got a 360° rotating touchscreen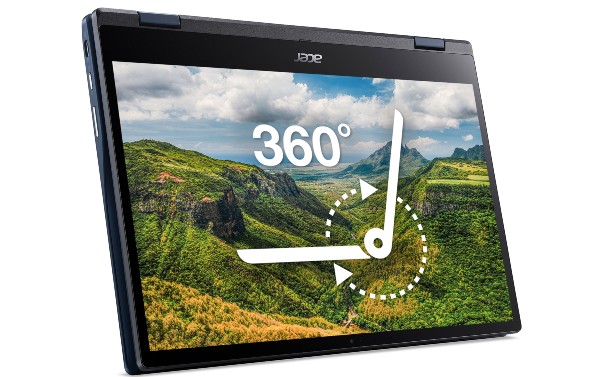 What does that mean in practice? You can stick to your traditional laptop set up for things like summer homework or school projects. But you can also switch things up for playtime. Tenting the Chromebook is great for getting their favourite shows up when you're out and about. You could even connect a gamepad like we did in our road test, making the Acer Chromebook Spin LTE into a makeshift portable games console.
Plus, since it's a touchscreen, you can hold the Acer Chromebook Spin LTE in your hands like a tablet and control it that way. That can make it a bit easier for little fingers to navigate too!
Always stay connected
You're stuck on the motorway, the Airbnb's Wi-Fi has cut out, whatever it is, there'll be moments where you can't get online. Usually at the worst possible time. But with the Acer Chromebook Spin LTE that's not an issue.
That's because you can choose to get one with 4G LTE, connecting you up to the internet whenever you need it. Jump on YouTube, CBeebies or Netflix Kids from the beach. Download a game in the park. Whenever and wherever you need to find something to keep the kids busy, it's right there at your fingertips!
Want more advice on the best tech to keep the kids entertained this summer? Check out our handy guide to treat your kids to top summer tech!
Shop the Acer Chromebook Spin 513 LTE