How to make no-churn ice cream with just your fridge freezer
It's simpler than you think. Nice and easy, ice and freezy.
17 Jun 2021

Ice cream lovers, we know your struggle. You're searching for the perfect flavour, only to find your favourite high-street brand doesn't do it. Or what if your food funds don't stretch that far, and you have a real hankering frozen goodness? Well, what about making your own?
Can I make ice-cream without an ice-cream machine?
No ice-cream machine, you say? No problem…
No-churn ice cream has become a bit of a trend as of late, thanks to some amazing looking creations gracing the likes of Pinterest and Instagram. So, let's break down exactly how you can make amazing vanilla ice cream using just your fridge freezer.
What ingredients do I need for home-made ice-cream?
First of all, make sure you've got the following ingredients:
4 x free-range eggs
100g of caster sugar
300ml double cream
a teaspoonful of vanilla extract
How do I make no-churn ice cream?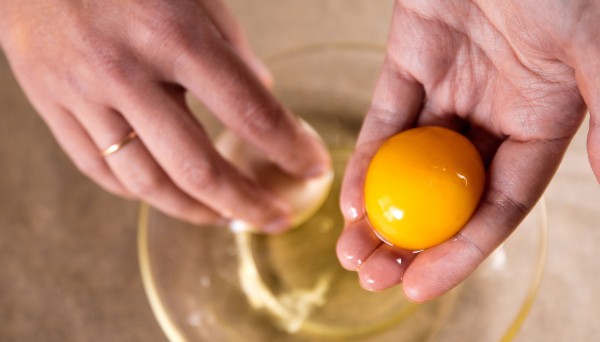 Got everything you need? Good. Now follow these instructions to ice-cream heaven:
1. Separate your eggs, putting the yolks and whites into a separate bowl. Not sure how to do this potentially s-hellish task? Our favourite method is to crack the egg into your (clean) hand, and gently let the white drop through your fingers into a bowl underneath. Then place the yolk into another bowl. Simples.
2. Whisk your egg whites in a large bowl until thick and stiff. The consistency should be similar to clotted cream. Now slowly whisk in the caster sugar, until the mixture is stiff and glossy.
3. Fold the cream, egg yolks and vanilla essence into your egg white mix.
4. When everything is well combined, pour the mixture into a freezer container (which could be something like a loaf tin, baking tray or Tupperware box) and cover with cling film.
5. Now place your container into a large fridge freezer drawer, with plenty of space for it to freeze.
6. Now for the hard part... wait six hours until the mix is solid.
7. Now for the easy part… take it out of the freezer, scoop a couple of generous scoops into your bowl, and tuck in! Delicious, isn't it?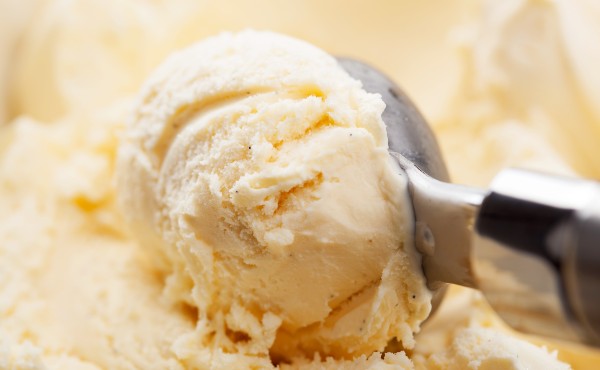 And this is just the tip of the ice-berg! You can add your home-made ice-cream to a range of summery desserts from trifle and cream tarts, to jelly and fresh fruit.
Or, if you want to get creative and go for more exotic flavours, swap out your vanilla for things like:
Coffee & brandy: three tablespoons of coffee essence and two tablespoons of brandy.
Raspberry: 150ml of sieved raspberry puree.
Rum & raisin: 100g of raisins soaked in four tablespoons of rum for two hours.
And there you have it, no-churn ice cream that was made with just your fridge freezer. What are you waiting for? Get freezing!
Need a roomy fridge freezer to store all your frozen goodies? Check out our range of American style fridge freezers here, or take a peek at our top picks below.
American style fridge freezers. Our top picks.