How to remove unsightly stains from your clothes
Our practical tips will help you remove some of the toughest stains from your wardrobe. Whether it's red wine or avocado, we're here to help…
15 Feb 2021

Need a little help getting your clothes looking fresh again? Here are our practical tips to help you get rid of some of the most stubborn stains.
1. Red Wine
Your pinot noir could leave you with a pinot nightmare when spilled on your dress. Where possible, immediately rinse the stain with water and pat with a white cloth to try to soak up as much of the wine as possible. Make a paste of stain remover and water and let it soak for an hour. Rinse and repeat if the stain is still there and then wash the item as per the label instructions.
2. Grass
Green stains on cricket whites might be a sign of a brilliant match, but getting them back to gleaming white is not easy. Pre-treat the marks with a stain remover, or a paste made with biological powder, and wash as normal. Be sure to check it's completely removed before drying or you're likely to set the stain.
3. Lipstick
Hairspray works wonders on lipstick stains. Spray directly on the mark and leave for up to 15 minutes. Dip a clean cloth in warm water and then dab at the blemish. Once removed wash as usual.
4. Tea or coffee
Whether you prefer your latte with soy or breakfast tea black, finding a half moon mark on your white tablecloth is never good. Rinse the stain with cold water and pour on some liquid detergent – dabbing lightly. Allow to soak for 30 minutes before rinsing and follow with a wash.
5. Baby sick
Baby sick is quite easy to remove. Simply treat the mark with an oxygen based stain remover and soak for at least an hour. Rinse and launder as per the label.
6. Chocolate
A delicious indulgence but not something you want to wear. Mix powdered detergent with warm water into a paste and apply to the stain. Let this sit for 15 minutes before putting the garment through a wash cycle.
7. Tomato
Last night's pasta sauce still clinging to your shirt? Tomato stains are notoriously difficult to remove. First, scrape off any excess sauce and put the stain under cold water. Blot the stain from underneath with liquid detergent before adding to your machine for a full wash.
8. Avocado
Avocado stains are a mixture of colour and fat so you need to address both to remove it completely. Rinse the mark with cold water and pre-treat with liquid dish soap before letting it soak for 10 – 15 minutes. Rinse thoroughly and then launder on the highest temperature the item can take.
9. Ink
Permanent markers are great for school projects but not so great when they mark uniforms. Apply aerosol hairspray or antibacterial hand wash directly to the ink and then wash at the usual temperature while the stain is still wet. Check the item after the wash to ensure the stain is completely gone before drying.
10. Mud
A family stroll might mean you come back with some of the countryside still on your trousers. Shake off as much of the dried mud as you can before blotting liquid detergent into the stain. Continue until you can no longer see any of the stain and then wash.
When dealing with stains the quicker you address the problem the more success you'll have removing it. Where possible rinse the stain with cold water as hot water might set the stain, making it more difficult to remove later. Pat the stain with a clean white cloth or napkin – never rub. And always read the care labels.
Say goodbye to stubborn stains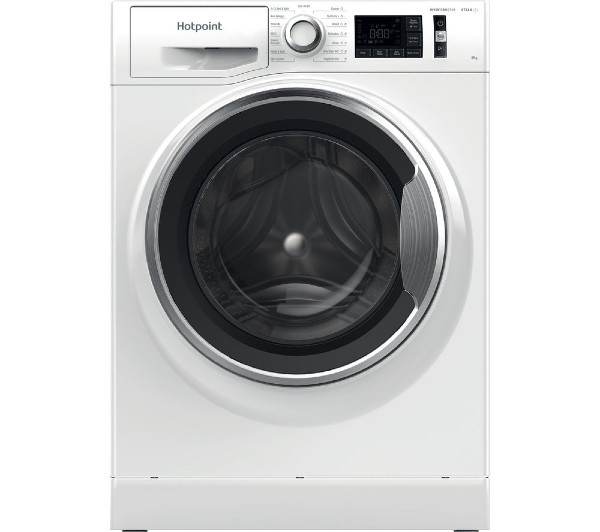 It's always good to know how to remove stains but luxury laundry appliances can now do it on your behalf. Take the ActiveCare function on the Hotpoint ActiveCare NM11 844 WC UK N 8 kg 1400 Spin Speed Washing Machine. They've tested it on more than 100 scary stains- so that's one less thing to worry about!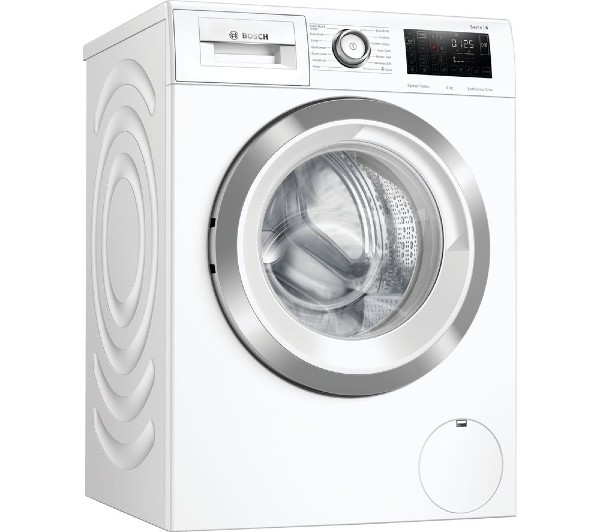 This Bosch Serie 6 WAU28R90GB 9 kg 1400 Spin Washing Machine has also got some pretty nifty stain removing tricks up its sleeve. With its anti-stain setting, you don't need to add a specialist stain remover in advance. Just let the machine do its work!