How to set up Google Chromecast
Ready, steady, cast! Here's all you need to know get started…
09 Mar 2021
Got a new Google Chromecast for your TV? Here's all you need to get it up and running, and casting to your heart's content.
What is Google Chromecast?
Chromecast makes any TV smart. It's a small device that plugs into your TV, connecting it to the internet. You can then send (or 'cast') what's on your smartphone or tablet to your TV screen. This means you can watch Netflix shows or YouTube videos on your TV – and even play your favourite mobile games on the big screen.
What does Chromecast do?
Chromecast basically turns your smartphone into a TV remote control. It uses your home Wi-Fi to stream content from your smartphone or laptop or TV, from a cast-enabled app. This means you can keep using your device without interrupting what's playing on the TV or draining the battery.
How do I set up Chromecast?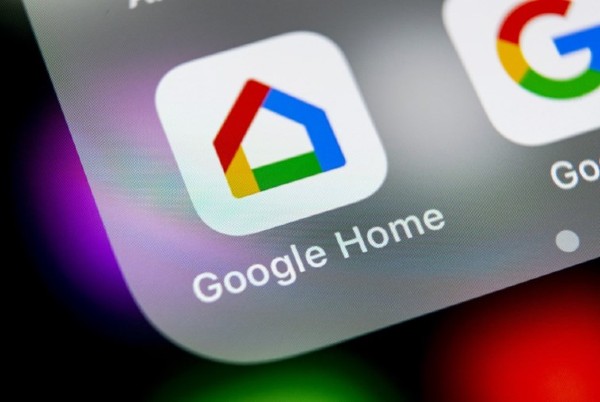 It's really quick and easy to set up Chromecast. Simply download the Google Home app onto your smartphone or tablet, and follow these simple steps:
Plug your Chromecast into the back of your TV, and wait for it to come on.
Open the Google Home app and tap the devices button in the upper right-hand corner.
Tap 'Set Up' under the option for your Chromecast and follow the prompts. First of all, a confirmation code will appear to your TV. Confirm that you see the code by tapping 'I see it'. Next, you'll be prompted to select your region (United Kingdom), and then click "Continue." You'll then be asked to change the name your Chromecast from its randomly generated name. We suggest you name it by the room it's in (e.g. 'Living Room') especially if you've got more than one in the house.
You can now start casting! To 'cast' simply click on the cast icon – it's a rectangle with the Wi-Fi symbol in the corner. You'll see it on loads of apps - Netflix, BBC iPlayer and more. As soon as you click on it, your content will be beamed to the TV.
Does running Chromecast drain my smartphone battery?
Nope, not at all. If you're worried about all this being a massive drain on your hard-working smartphone battery, don't be. The thing to remember is that you're not actually streaming content from your smartphone to Chromecast. Instead, your phone is simply telling the Chromecast dongle where the content can be accessed from. Chromecast then takes control of the playback, and frees your phone to do other things. So even if you're indulging in a 3-hour Cobra Kai session, you won't miss any important phone calls or texts. And don't worry - you'll still be able to pause and play the onscreen action!