How to set-up your new JVC Fire TV Edition smart TV
Here's how to get your new JVC fired up!
11 Feb 2021

So, you've gone and treated yourself to a JVC Fire TV Edition Smart TV. First off, nice one! You'll be spoilt for choice, as Fore TV has popular services like Prime Video, Netflix, YouTube, Discovery, BBC iPlayer and lots more!
Plus, you'lll have the power of Amazon Alexa to control your smart TV with your voice. That's smart! So, just follow our simple set up guide and you'll be kicking back with your fave shows in no time.
You will need
A phone or computer connected to the internet
Your JVC remote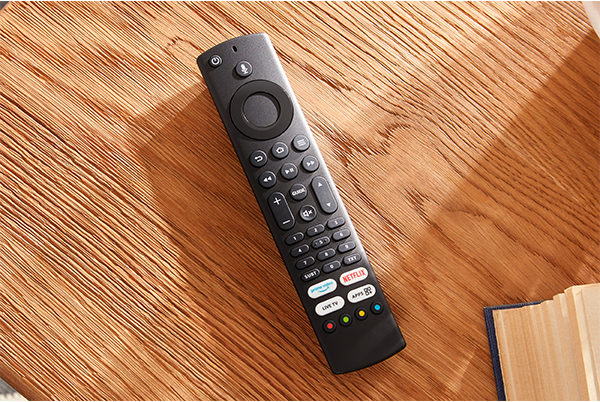 Step-by-step guide
Once your TV is unpacked and hooked up, turn on your TV and use your remote controller to select the language. Your remote should automatically pair. If it doesn't, just hold down the Home button and that should do the trick. Or you can get more help on How to pair your JVC Fire Edition Smart TV with its remote.

You can either connect to the internet through a LAN cable that will go from your router to the TV. If you don't want to get tangled up, you can just use Wi-Fi. Simply find your Wi-Fi on the list and enter your Wi-Fi password.

You can also use WPS (Wi-Fi Protected Setup). All you'll need to do is press the WPS button on your router or enter your WPS pin code.

If you have an Amazon account then just choose 'I already have an Amazon account' You'll then see a code on the screen. If not you'll have to choose 'I am new to Amazon' and create one.

Now's the time to fire up your laptop, tablet or smartphone. Open a browser and head to amazon.co.uk/code. You will need to sign in to your Amazon account, then just enter the code that's on screen!

If you've previously used a Fire TV, you can use the setting you had for that device on this TV. Just select the device from the list.

And you're nearly ready to go! You'll then have options like saving your Wi-Fi password to your Amazon account (good idea) and enabling Freeview– which will give you terrestrial channels and a whole lot more.

Now you can start adding your fave apps – anything from Netflix to YouTube to Sky News.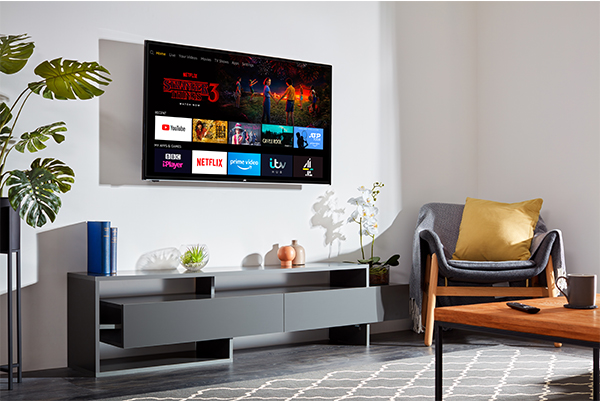 Need to tune your TV?
If you have a set top box, you won't need to tune your TV because you can access channels through the box. If you have a connected through an aerial, this is something you'll have to do. But it's a cinch! Just make sure you aerial is connected.
When the message comes up on screen saying "Scan for TV channels" select Yes.

Select your country and then select AIR – AUTO SCAN

Once the scan is complete, you'll see how many channels are tuned in. And that's it!
The days of twiddling tuning nobs through TV static are long gone. You're set up and ready to go!
Need any help?
We're happy to help get you set up. If you'd rather do it over the phone, just call UK: 0344 561 1234 or Ireland: 1890 818 575.