How to socialise remotely
Some top tips to help you connect with friends and family from afar…
06 Jan 2021
When you can't visit friends or family, you can still connect with them. Better than that, you can socialise with them remotely - with a little help from some clever apps and impressive tech. So, check out our top tips, and start planning your virtual social life for lockdown 3.0…

Hook up for a video chat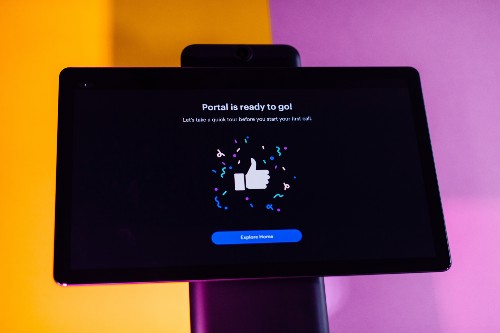 One of the easiest ways to stay connected with others is a group video call. WhatsApp lets up to four people get involved in a good old chat. Got an extended family or social circle? Then Zoom's video group calling lets you connect with up to 100 people. Just don't all talk at once!
For a one-to-one video call, Facebook Portal is the smart way of doing things. Its camera automatically adjusts to stay with the action, so it'll let grandparents see what the kids are up to – even if they're not too keen on staying still. Or what about doing a bake -off together? The camera will track everything automatically, so you won't have to touch the screen with your floury fingers.
Our favourite Portal feature has to be Story Time, where grandparents can become part of their grandchildrens' bed -time stories. AR effects transforms them into characters as they read along, and music and other animation brings the story to life even more. For little ones, it can be quite magical.
Make it movie night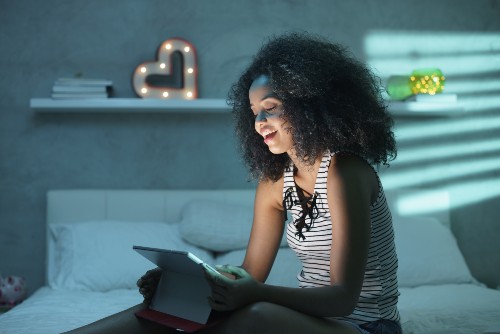 We're all glued to Netflix as it is, so why not kill two birds with one stone and do it with your mates? And don't worry, you won't have to co-ordinate button presses anymore. There's a new browser extension called Teleparty (aka Netflix Party) that syncs up your video so you're all watching at the same time.
And you won't miss out on the 'Ooo's and 'Oh no he didn't's either. There's a chat function built-in to get all your reactions in real time. And hopefully not just questions about who's who…
Get smart with a book club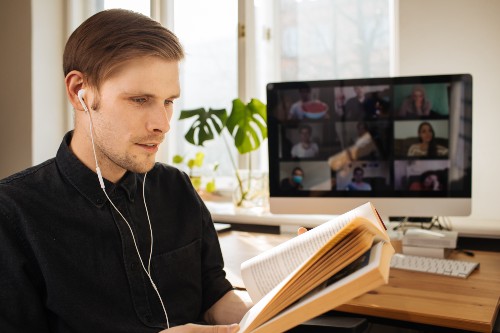 Mix old school entertainment with new age tech- set up a book club! You get bragging rights over how productive you were during lockdown and a chance to catch-up with friends. It's a win-win.
Each of you picks a book and then you all vote on which one to read. Once you've got your book, pick a date to have finished it by and then set-up a video call to talk about it. And, trust us, it'll work best if you have a bit of structure too. Get the person who nominated the book to come up with some open-ended questions to get things started.
And if you want to be extra smug, you could even choose self-help books. Stuff like The Little Book of Hygge or 10% Happier will give you tips and tricks to make lockdown life just that little bit more bearable.
Do a pub quiz at home
Goose's Quizzes is an Edinburgh pub quiz business. And while we're all locked down and not allowed in the pub, the company is streaming a nightly online quiz show using the Twitch app. Want to join in? Then tune in here at 7pm, get your thinking caps on, and invite 'Goose into yer hoose'.
The company's founder, Andrew Wildgoose (real name) says: "It's been a pretty bad couple of weeks and pub quizzes bring the community together. So we wanted to find a way for people to still enjoy them." Have a go, and see what you think.
Fancy organising a quiz yourself? It's pretty easy to do with the Houseparty app above. To be the quiz-master, just tap the dice icons near the top right of the screen, choose the 'Triva' icon, invite friends, and get quizzing. Up to 8 people can play.