How to treat your mum this Mother's Day (even in lockdown)
Together or apart, show Mum some love…
01 Mar 2021

A card, some flowers, all your standard Mother's Day stuff. Yes they're nice, but nothing beats quality time together. Sadly, thanks to lockdown 3.0, not all of us can get real face time with our Mums on March 14th. But, never fear, this isn't our first lockdown Mother's Day and we've come prepared! So if you're wondering how to make your Mum happy, we've rounded up a bunch of ways you can hang out with her whether you're bubbled up or not.
Ideas to treat your Mum if you live together
Get your bake on together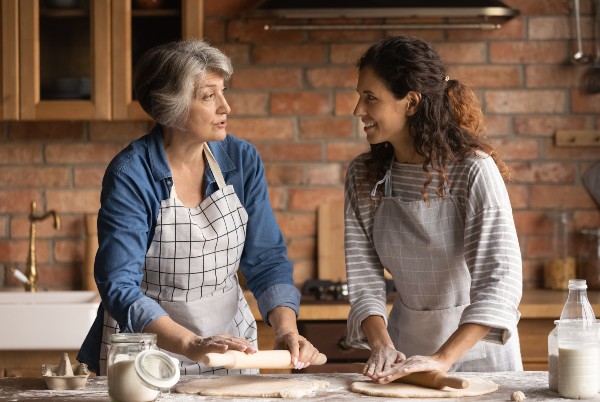 Loads of us have memories of baking with our Mums. Stood up on a chair, getting flour everywhere and generally causing chaos while she says 'maybe try it this way?' with Dalai Lama-like patience. So why not bring back those memories? But maybe with a little more finesse this time.
And for extra brownie points, get the recipe for her favourite biscuits or cake. Then when you're done you can sit down together with a cuppa and enjoy! If you're not the most gifted baker, no worries. Our 10 things every baker needs should make it a cake walk.
Treat her to a pamper day
With spas closed, the usual gift voucher isn't going to cut it. But you can make your own! Surprise her by making the living room your own little zen oasis- complete with candles, nice smells and soothing music. You could even make some of that fancy cucumber water they always seem to have at spas.
Plus, it's actually surprisingly easy to make your own scrubs or face masks, so you can prep some ahead of time. Here are a few face mask ideas to get you started. And if you really want to take the pampering to the next level, check out our tips on how to treat yourself to an at-home spa day.
Plan a movie night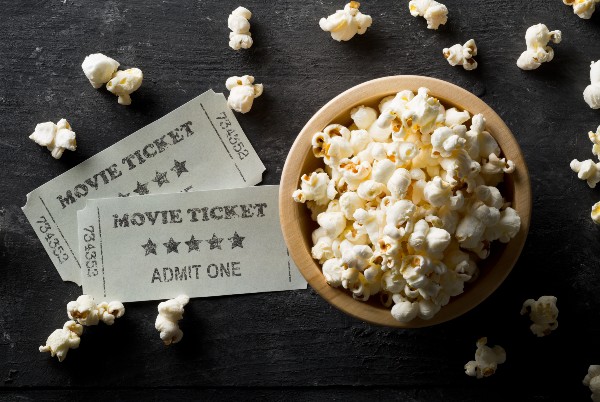 Hand over the remote and let Mum pick that film she's been dying to watch. But we can make it a bit more special than that. Make some popcorn, grab the ice cream and maybe even a glass or two of fizz. This is just time for you and her, so don't forget to put your phone away!
Ideas to treat your Mum if you don't live together
Do a virtual brunch over video call
Can't be together? Do more than jump on a phone call. Order a Deliveroo for you at home and one for Mum at her address, full of your favourite breakfast treats. While you're chowing down you can catch up on a video call. Breaking bread together like that makes the whole day feel a little more special.
Create an online scrapbook together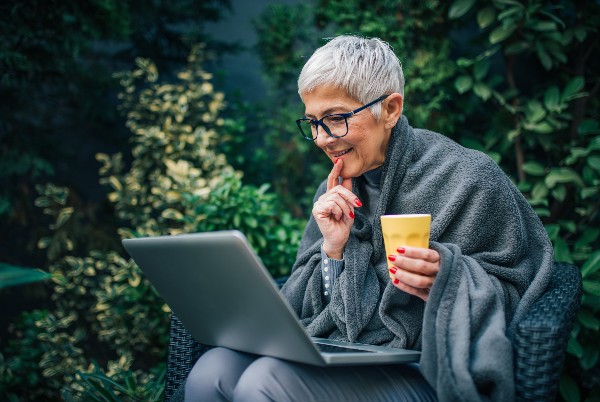 So maybe you haven't been able to make many new memories with Mum this year. But this Mother's Day could be a good opportunity to look back over those old cherished ones! There are plenty of great scrapbooking sites online like Canva or Smilebox, where you can choose your favourites photos to get printed into your own book.
Get on Zoom and share your screen so you can make your own together. It's a brilliant way to get those pics off your phone and into something real. You can swap stories and look back over the good times. Plus, you both get a keepsake from the day at the end of it.
Virtual afternoon tea
Yes, this is another baking idea. But with a little more pizzaz to make it feel special over video call! Send her some special fancy tea or coffee ahead of time, get some cupcakes delivered or bake them together over video call, and then sit down for a proper fancy tea together(ish). We're talking cups, saucers, even a cake stand if you've got one!
So, there you have it, a few ways to show Mum she's number one… even if you can't do it face to face. It's the thought that counts!
But if you do want to splash out on a gift for her too, check out our Mother's Day presents and gifts.