How to upgrade to a new Windows 10 computer
More power. More speed. More security. Make the switch now…
18 Mar 2021

If you're running an old Windows laptop or PC, you're missing out on a lot.
Windows 10 is Microsoft's very latest operating system, and it's a huge upgrade on previous versions. It wakes up faster. It makes everything you do smoother and speedier. It's crammed with smart security features. It gives you the freedom to access files anywhere using OneDrive, including Office apps like Word and Excel. And that's only for starters - check out this handy article for more details: 5 great reasons to upgrade to Windows 10.
How do I upgrade to a Windows 10 computer?
Ready to upgrade to a new Windows 10 machine? To help you pay for it, you can trade-in your old computer with us.
New Windows PCs have all the speed and security you need. They're intuitive, easy-to-use, have batteries that actually last (hurray for that!), and are wonderfully lightweight and portable. You can take them anywhere.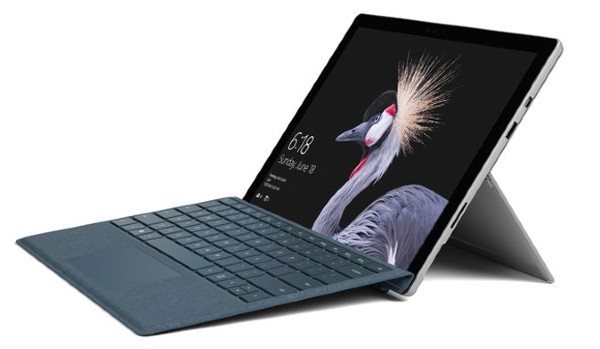 With the Microsoft Surface Pro 7, for example, you can switch from a tablet to a desktop PC experience in a couple of seconds, and do everything from putting together perfect presentations to editing videos and watching movies. It's a great choice for work and play, and is powerful enough to handle anything you throw at it.
Browse our full Windows 10 range
How do I transfer data from my old computer to a new Windows 10 machine?
The first thing you'll want to do when you get a new computer is transfer all your important files from your old machine to your new one. If you've had it for a while, there might be a lot of stuff you want to keep. But don't worry. This is an easy job with a new Windows 10 computer, using OneDrive. It's Microsoft's own file backup app, and it's built-in to Windows 10.
Simply log-in to OneDrive, and you'll see a folder that syncs your files to the Microsoft servers, backing everything up safely. You just need to drag and drop the files you want to move across into one simple folder. Once you've done this, the files will be good to go on your new Windows 10 computer.
You can also back-up entire folders to save even more time. Simply head to your OneDrive settings, click "Back up", then "Manage back up". Then, you just need to click on each folder you want to sync to your new Windows 10 computer and click "Start back up". After a short while, your folders will be on your new machine!
What kind of updates can I expect with Windows 10?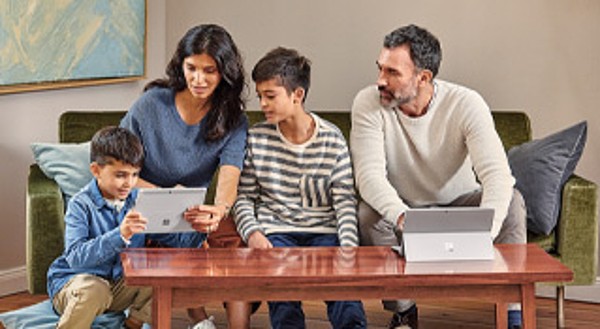 Refreshes to the Microsoft operating system usually happen every six months or so. The last Windows 10 update rolled out in October 2020, with loads of new features including a streamlined start menu, and a new Edge browser that has the power to block websites that try and track your online habits.
Microsoft has announced that the next Windows 10 update will be in spring 2021. According to a recent Microsoft blog post, new features to look out for include improvements to the Windows Defender Application Guard, Cortana and the search box, along with some further updated settings and cool new icons.
How can I get more buying advice on a Windows 10 computer?
Our experts are here to help you with all the buying advice you need. All you need is a to simply chat to them on ShopLive. Start a one-way video call (you can see them, but they can't see you), and fire away with any questions on getting a new Windows 10 computer!
Make the switch to a new Windows 10 computer