How to upgrade your kitchen with smart tech
Make your kitchen amazing with self-cleaning ovens, robot vacuums and more!
12 Feb 2021

If you love to cook from scratch or you're just happy throwing a pizza in the oven, the chances are that you'll spend a lot of time in your kitchen. So, it may be a good idea to make it a smarter place to be. Why?
Well, there are loads of great reasons for a smarter kitchen set up. With the right smart fridge, you can save on wasted energy – saving the planet and money in the process. A smart speaker can make following that lasagne recipe a breeze. And there's tech that makes the clean-up easy too.
So, here's our guide to the things you can do to make your kitchen smarter right now and the tech that can help make that happen.
1. 25% larger when compared to the standard Dyson V11™ vacuum.
2. Picks up dirt easily with twice the suction power of standard cord-free vacuums. Suction tested to EN 60312-1 CL 5.8 & CL5.9 at the hose/wand, loaded to bin full, in Boost mode.
Easy clean!
Great tech is here to help you cut down on chores. If you've ever scrubbed your oven clean after a roast, you'll know that can be as big a job as cooking it in the first place. Which is why self-cleaning ovens can be a godsend.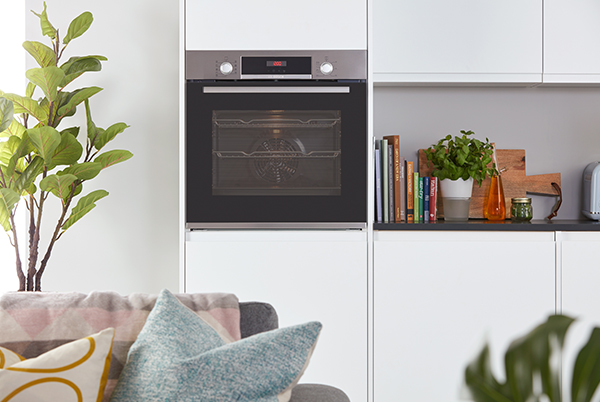 Check out the Bosch Serie 4 Electric Oven. It has automatic programs to help you make dinner and then an automatic cleaning program for after. It's about time. The only bit most of us actually like is the eating!
And smart tech goes for keeping those floors spotless too. Take the Dyson V11 cordless vacuum cleaner, for example. It uses clever tech to automatically adapt to your floor type. Because it's cordless, it can go far beyond the kitchen, but it'll run for an hour and will let you know how much juice you have left thanks to its digital display.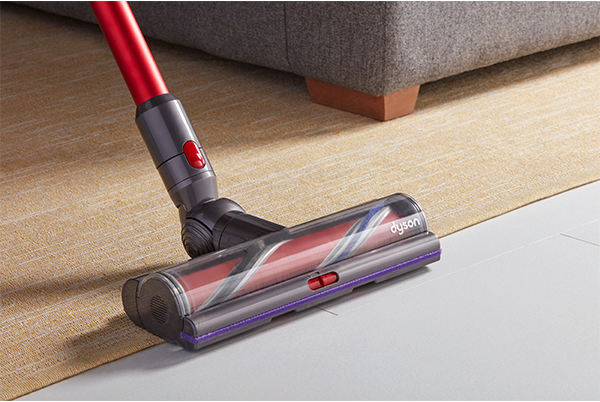 Kitchen helpers
Smart tech in the kitchen doesn't just mean the latest appliances. It can just be about a little day-to-day help from the right apps too.
Set up a smart speaker and Alexa can walk you through preparing your three-course banquet! Or download a recipe app like Allrecipes and it'll give you meal ideas based on what you have in the fridge. That can really help your food waste and the guilt of chucking out perfectly good ingredients.
Cutting down our waste
And modern smart fridges are great for cutting down on waste, whether that's energy or food. Sometimes it's about energy efficiency, but other times is about having smart features which are also just cool to have.
Ever open the fridge and just stare inside? We all do it, but it's a shame to let out that cool air. Fortunately, there are smart solutions to this.
You can check what you have in your LG Instaview American-Style Smart Fridge Freezer thanks to a cool feature called Instaview – which lets you see what's in your fridge without opening the door. Just tap twice on the glass door and the whole fridge will be lit up. It's both a genuinely brilliant feature and an impressive party trick!
Plus, there's an extra front cabinet where you can keep the things you regularly go for – like drinks and snacks. So, no need to waste all that cold air just to grab the milk. Pretty impressive, and it's not just us that think so. In fact, this brilliant fridge freezer got the Which? Best Buy Award.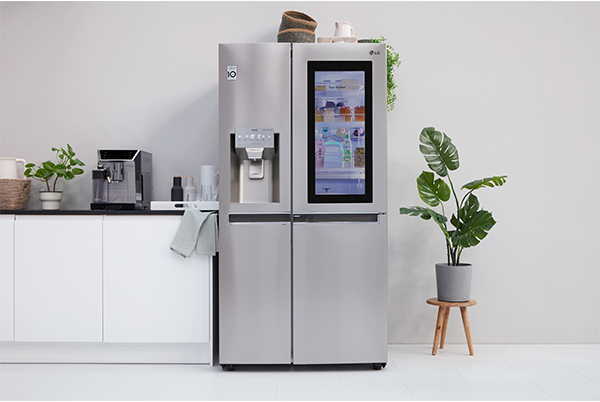 Control your kitchen from your smartphone
Another nice feature of LG's smart fridges is the way you can control the temperature from a smartphone app. So, when your fridge is nearly empty, there's no need to have it so cold. And when you come back with lots of fresh food, you can set your fridge to chill quickly.
And it's not just fridges that you can control from your mobile. In fact the right blend of smart tech and apps gives you all kinds of control.
You can do everything from checking how long is left on your washing cycle (Samsung QuickDrive is great for this) or you just want to start your Melitta coffee machine from bed with the Melitta Connect App.
We mentioned vacuums earlier and, if you want to go fully mobile, check out robot vacuums from brands like Dyson or iRobot. The options on the accompanying apps are amazing – from setting regular cleaning programs to marking out no-go zones. Dust is terminated!