How to upgrade your living room with LG
Make your lounge the ultimate place to be with our top tech.
09 Mar 2021

Your living room. It's the room you most likely think of first when you think about home. Unwinding, settling in for a box set, tuning into podcasts, and in the past year for many, working and studying – it all happens here.
All the things you do when you spend time in your lounge, whether you're relaxing, creating, keeping entertained, you might as well make the most of your space and treat yourself to the best possible experience, no?
We think these two fantastic telly must-haves are just the ticket for making the lounge an even better place to chill:
LG OLED CX TV
You hear the term 'cinematic' a lot when it comes to home entertainment. It's a big adjective to live up to, but while nothing can beat a blockbuster on the big screen, the LG CX TV comes incredibly close. A gorgeous, crystal clear picture and three-dimensional sound – both are delivered in style.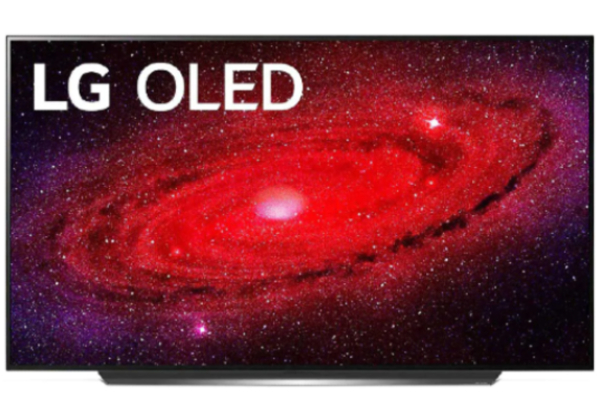 There's no backlight bulking up the unit here. The OLED screen is packed with tiny pixels that are all self-lit. That makes for true-to-life colours and greater picture accuracy (not a bad start). But, thanks to the razor sharp a9 processor that powers it, the LG CX can even upscale old movies and shows to make use of its 4K capabilities. It's definitely worth digging out the classics to enjoy again.
There's not much better than feeling like you're at the heart of the action, and Dolby Atmos recreates that experience in the living room. It allows content creators to position sound objects, like creaking footsteps, in a 3D space, and for you to feel you can pinpoint exactly where that sound is coming from. That makes for an especially spooky horror movie night, and a more accurate soundscape in many games.
Speaking of gaming, if a big battle royale, open world explorer or superhero epic is your thing, this TV has you covered, and then some. It's got no less than four HDMI 2.1 inputs, each capable of supporting Ultra HD with a 120 Hz refresh rate. Put simply – the LG CX is more than ready for next-gen games consoles.
LG SN11 sound bar
So, your TV has the skills to make those atmospheric, immersive sounds feel like they're all around you. But you still need an audio system that can really bring that feeling home. That's where the LG SN11 sound bar steps in.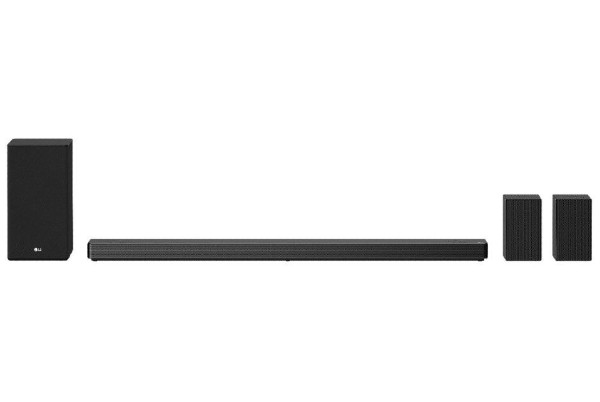 This system features a cracking sound bar, matched with a powerful subwoofer and two rear speakers for good measure. All in, there are 11 speakers here, and it's made to work with Dolby Atmos. Sound fires in every direction, rather than simply towards you.
We love when a new piece of tech just fits in, and with 4K passthrough, the SN11 does just that. You can plug your Blu-Ray player or console into it, and then plug it into your TV. No bunched-up wires or switching between HDMI inputs. It couldn't be easier.
It's not just for when the TV's on, though. This sound bar can handle high-res audio files, picking up the subtlest sounds in the mix. And, as if that's not enough, it's got Google Assistant and Chromecast built-in. So it could just be your main smart speaker that controls your home. All that in one powerful home audio system.
Take your living space to the next level