How to use a bottle steriliser
Keep your baby safe in a few easy steps
22 Oct 2021

Keeping your baby healthy is something you'll naturally take time and trouble over. But one of the most simple and effective things you can do is to sterilise their bottles. This helps protect their immune system from harmful bugs and bacteria.
But it's not just bottles. According to the NHS, you need to sterilise anything your baby will put in their mouth up until they're 12 months old. That includes milk-feeding products, dummies, toys and teethers.
And we'll show you how. Just follow these steps!
What kind of steriliser should you use?
When it comes to bottle sterilisers, you have 2 options - a UV steriliser or a steam one.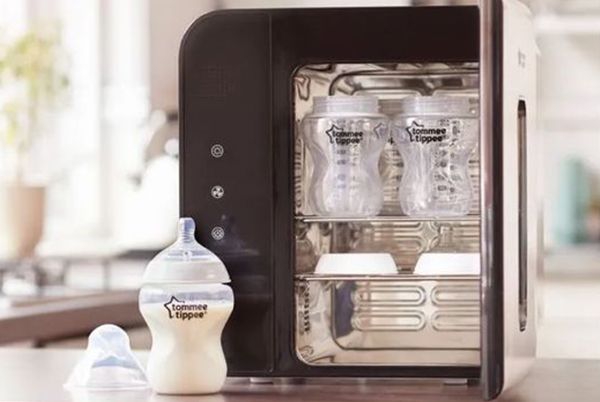 What is a UV steriliser?
UV sterilisers use UV light rather than steam or heat, saving on water use and completely avoiding chemicals - while also removing the need for descaling. It also means your bottles don't need to cool down when they're taken out.
The other bonus of a UV steriliser is they're not just for bottle. You could use them on teethers, dummies and even mobile phones!
What is a steam steriliser?
Electric steam sterilisers work by turning water to steam, which makes them cheaper than the UV alternatives. They're also quick – allowing you to sterilise multiple bottles at once in as little as 6 minutes. That's really helpful when your baby is hungry and impatient for their bottle!
They also can eliminate 99.9% of bacteria without any chemicals or soaps during the sterilising process. That makes them safe and easy to clean.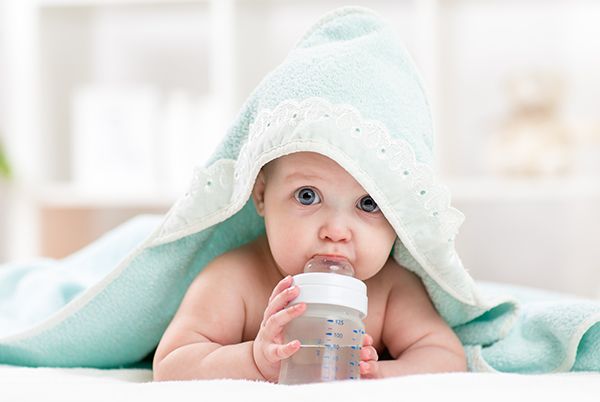 Using a steriliser tips
Bottle sterilisers are pretty easy to use. But we've also got some helpful tips to make sure you're getting it right.
Make sure you clean the bottles before you sterilise them and as soon as possible after the feed, using hot soapy water.

Don't forget to clean the teats too. Just don't use salt or salt-based cleaning products, as they might be harmful to your little one.

Rinse everything in cold running water before they go into the steriliser.

Make sure the bottle openings and teats are facing downwards in the steriliser. When placing the bottles, try to keep them from touching each other, so that all the surfaces are sterilised properly.

Lots of models of steriliser will keep bottles sterile for 24 hours after the process has finished.

If that's not the case with your choice of steriliser, take the bottles out and put the lids and teats on straight away. Don't leave them out on work surfaces.

To keep bottles sterilised for longer, you can store them in a sealed container in the fridge.
Need more help?
We're here for you with more advice when you need it. If you want to chat about or check out these sterilisers or the rest of our kids and baby tech range, visit us in store, head online or you can even talk to our Tech Experts on ShopLive.