How video doorbells can keep you safe
Make contactless deliveries easy with next-gen doorbells
16 Apr 2021
While we're in lockdown, we're relying on deliveries of lots of things – from everyday groceries to the tech we can't do without. But to make sure we're not putting ourselves at risk, contactless deliveries are becoming more important than ever.
What's a contactless delivery? The idea is for the delivery driver to drop your delivery at your doorstep and then ring the bell to alert you. But if it's hard to hear your doorbell, you may not even know you have a delivery. Fortunately, there's tech for that.
With video features, two-way audio communication and tons of tech, smart doorbells make contactless deliveries safe and efficient. It's just another little peace of mind that smart tech can bring us.
Here's why you might to decide to ditch your doorbell and upgrade to a smarter alternative.
See who's at the door from wherever you are
Smart doorbells mean that you no longer have to go to the door and peek through the peephole to see who's there. Instead, when someone arrives at your front door, you get a notification on your phone and can see them live on your device.
The Ring Video Doorbell lets you check who's at the door in full HD 1080p – so you'll always be able to clearly check the identity of your visitor. It also has a motion sensor, so that you can be alerted even if your visitor fails to ring the doorbell.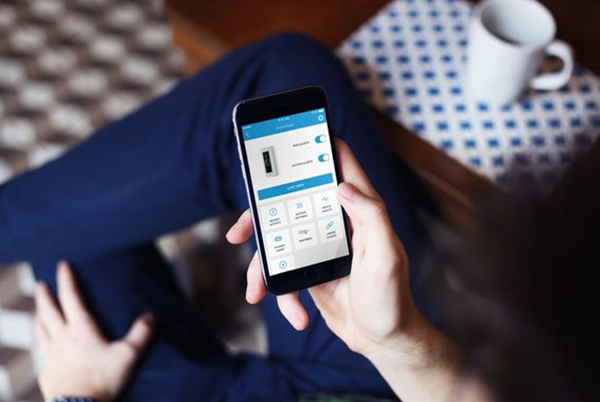 Communicate easily
If your delivery has arrived and you need to communicate with the delivery person (for example to tell them where to put your package) it's easy thanks to two-way communication.
Google Nest Hello Doorbell gives you great audio quality, so you can communicate clearly without putting each other in harm's way. And even if you're busy working, you can just record a message to be played when someone rings your doorbell. Clever stuff!
24-7 security
Smart doorbells can both livestream but also record footage – which can be stored either remotely or with a micro-SD card.
Google Nest Hello has 24/7 streaming. So, you can see exactly what's going on outside your front door and the 8x digital zoom let's you zero in on the smallest detail. And it's no fisheye, either. You get a 160-degree field of view.
And this doesn't stop at night. Take the Homeguard GuardianEye Pro, for example. It comes with Night vision – so you're protected round the clock, no matter how dark the night gets.
Wired or wireless
You'll find video doorbell models that are both wired and wireless, so you keep them charged from the mains supply or you can use batteries and move them around as you want. Most video doorbells also have built-in WiFi, so there's no need to worry about ethernet cables. Plus, most are simple to set up and can be paired with a app and controlled from your device.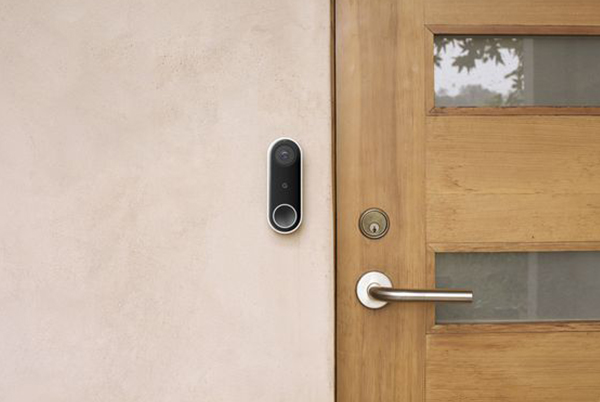 Protected against the weather
Packed with lots of clever tech, smart doorbells need protection against everything from winter frosts through to spring showers and summer heat.
Arlo video doorbell, for example, is weather-proof. So, you don't have to worry about doorbell failing on you after a stormy night.
Connect to your smart home
You can connect your smart doorbell up to the rest of your smart home ecosystem. This gives you lots of extra clever features. For example, Google Nest will start to recognise individual faces and will alert you to their presence by name!
And it doesn't matter what your smart set up is like. The Ring Door View Cam, for example, is compatible with Apple HomeKit, Amazon Alexa, Google Assistant, Samsung SmartThings and more.
Say hello to smarter doorbells...