Introducing the Microsoft Surface Laptop 4
Get more done wherever you are!
15 Jun 2021

There once was a time where you wouldn't have rested a laptop on your lap – they were bulky, noisy and weighed a ton!
What's been great about Microsoft Surface laptops is how much power and performance gets crammed into such a sleek and good-looking machine. But can they really improve on what came before?
After sending one of our Currys colleagues to give the new Microsoft Surface Laptop 4 a go (video below) we're pretty confident that the answer is a resounding yes. And here's why…
Better battery life
The Surface Laptop 4 is a PC you can take with you. And whether that's to get some work done on your commute or to take some movies on your staycation, it's all about having a battery that will keep going all day.
No worries there. With its improved all-day battery life, the Surface Laptop 4 will give you up to 19 hours. And no need to hang around the plug socket. Fast Charging gives you up to 80% battery in about an hour. Brilliant!
Powered up performance
And when we say better performance, we mean it. The Surface 4 has an incredible 70% more speed and multitasking power than before.
How? Well, processor power certainly helps! And the Surface 4 comes with the choice of two top-notch processors - the 11th Gen Intel® Core™ processor or the exclusive AMD Ryzen™ Microsoft Surface® Edition processor.
What does that mean for you? Smooth and seamless performance whether you're working on a 50-page PowerPoint deck or you're just firing up YouTube.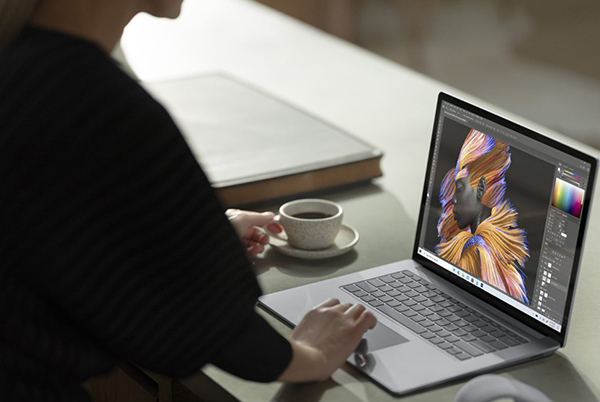 Super sleek design
It doesn't matter who you are. When you're unboxing your new Surface Laptop 4, you'll get a thrill. It's thin, light and elegant. All the easier to carry it around with you… and show it off at the same time, of course.
It also comes in two sizes. The 13.5-inch is the ultimate on-the-move machine while the larger 15-inch is better suited for split-screen multitasking. Or Netflix binges. We won't judge.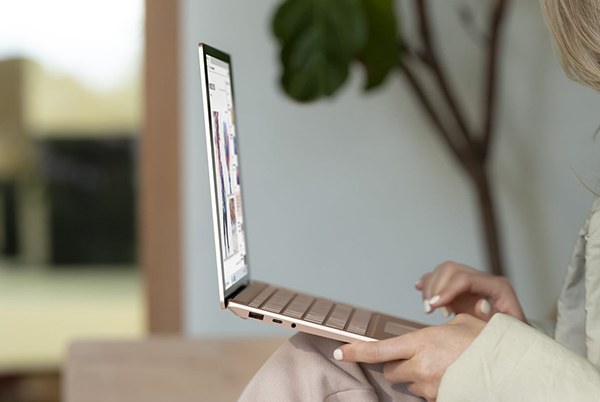 Movie magic
When you desperately need a bit of downtime, the Surface Laptop 4 not only has a brilliant screen but it comes packing cinema-like sound thanks to Omnisonic Speakers backed by immersive Dolby Atmos.®
And you won't be interrupted by noisy fans. The Microsoft Surface Laptop 4 stays whisper quiet thanks to thermal cooling – which keeps your machine cool and running smoothly.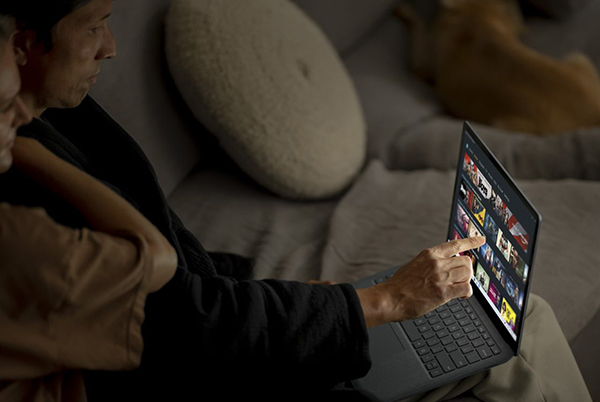 Teams dream
If you've been working from home, you'll know about the game changer that is Microsoft Teams. And it works it best on this laptop. Video calls comes with sharp video and image quality, even in low light. It's all down to its front-facing 720p HD camera.
And you're sure to be heard. Studio Mics makes your voice ring out clearly and reduces background noise – from doorbells to barking dogs. We've all been there.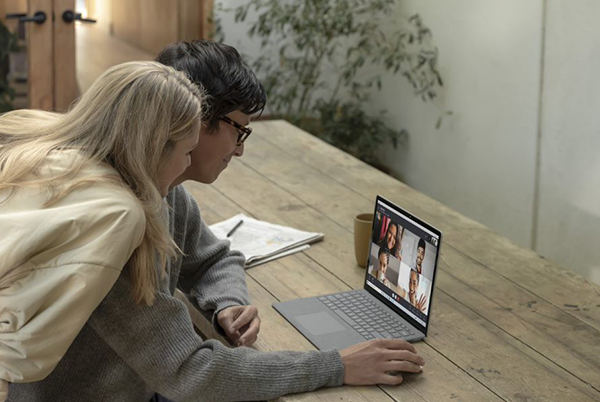 Totally touchscreen
Get that mobile experience with so much more. The hi-res PixelSense™ touchscreen display lets you open your apps in an instant. But it does a lot more too. You can sketch out a masterpiece or sign important documents with Surface Pen.
And whatever you're working on is always backed up. OneDrive keeps your photos, files and videos stored safe and sound on the cloud.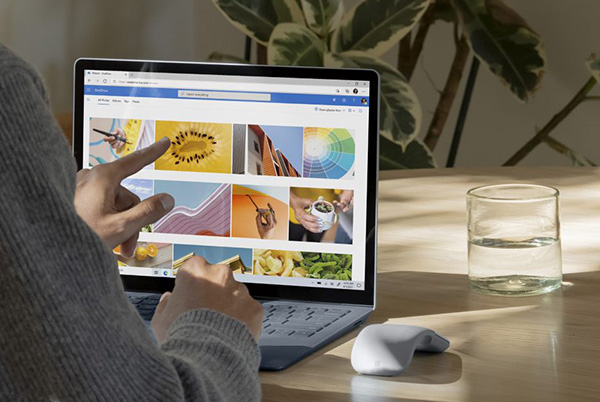 Ditch the password
Instead of spending precious seconds recalling your password, you can get back into the action in a flash with Instant On and Windows Hello face sign-in.
Sounds good?
Find out more in-store, online or have all your questions answered by an expert on ShopLive.
Check out our video to see the Surface Laptop 4 in action!
Shop for your new Laptop 4