Join in the baking fun with a Panasonic breadmaker
It's a machine that makes a lot more than bread…
17 Sep 2021

In the mood for baking? Us too. So, we got a hold of the Panasonic SD-B2510WXC breadmaker, and used it to create four amazing recipes – a gluten-free chocolate cake, wholemeal loaf, redcurrant and chilli jam, and delicious dough balls. Yep, this is a machine that's about more than just bread!
The full recipes are below. But first, let us quickly explain why this Panasonic breadmaker was able to rise (sorry) to the challenge of creating such a wide range of treats:
A huge choice of programmes
You've got 21 programmes at your fingertips, giving you the power to become a master baker with a few taps of a button. You can bake all those breads you know and love, including white, whole wheat, brioche, and gluten-free. And there's more… you can also make pizza dough, cakes and even jam (!). Plus, if you've got a few packet mixes hanging around in your cupboard, this breadmaker can take care of them too.
Artisan baker-level kneading
This machine kneads like a real artisan baker, using a unique kneading blade that works with the specially placed ribs in the bread pan. It's a combo that kneads everything like a pro, giving you amazing-tasting bread with an unbeatable texture.
Temperature sensors inside and out
Baking at exact temperatures gives you the best results, which is why this breadmaker has both internal and external sensors. While your programme is running, they make sure you've got the perfect temperature at every step. So, you'll get the same great-tasting results every time – guaranteed.
Okay, lesson over – let's bake! Here are a few of our fave recipes for you to try out:
Gluten-free chocolate cake
You'll need:
150g butter, cut into 1cm cubes
150g sugar
3 large eggs
120g dark chocolate, melted
120g gluten free self-raising flour
30g cacao powder
10g baking powder
What to do:
1. Place the blade into the bread pan.
2. Add all the ingredients into the bread pan in the order listed above.
3. Select the GLUTEN FREE CAKE programme for 1 hour 50 mins.
4. After 2 minutes when you hear a beep, scape any residue from the sides using a rubber spatula.
5. When the programme has finished, remove from the bread pan and allow to cool before you enjoy - or serve hot with some ice cream!
Seeded Wholemeal Loaf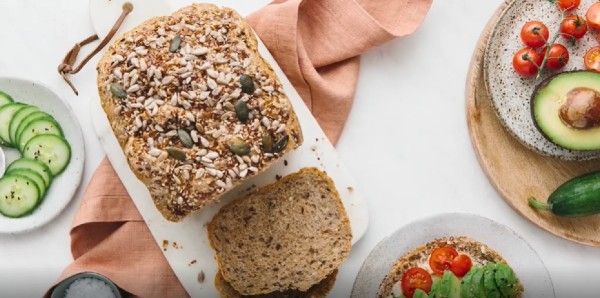 You'll need:
50g rye flour
200g wholewheat flour
220g strong wheat flour
100g mixed seeds
30g oat flakes
1.5 tsp dried yeast
10g salt
1 tbsp honey
300ml water
30g mixed seeds for the topping
What to do:
1. Add all in the ingredients into the bread pan, in the order listed above.
2. Close the breadmaker, and select the WHOLE WHEAT bread programme, size large, medium browning.
3. Open the lid about 1 ½ hours before the end of the programme and pour in your remaining seed evenly over the top. Press down gently, close the lid and finish baking the bread.
Redcurrant and chilli jam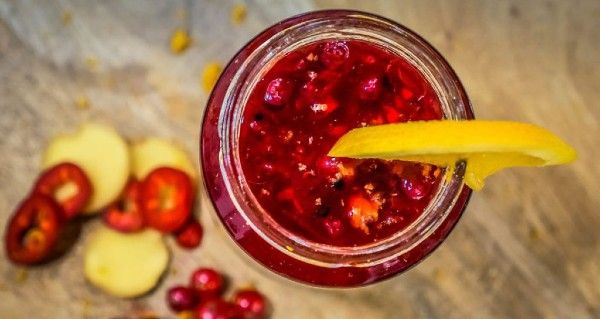 You'll need:
300g redcurrants, roughly mashed
1-2 medium red chillies, finely chopped
2 chopped tomatoes
Thumb-sized piece of root ginger, peeled and finely grated
The juice and finely grated zest of 2 oranges
150g sugar
3g powdered pectin
What to do:
1. Put all the ingredients except the sugar and pectin into the bread pan.
2. Now add the sugar and sprinkle the pectin over the ingredients.
3. Select JAM mode and enter 1 hour 40 minutes on the timer.
4. When the jam's cooked, you can put it in clean sterilised jars with lids.
5. When it's cool, you can store it in your fridge. It should last for a few months, unless you eat it sooner.
Dough balls and baked Camembert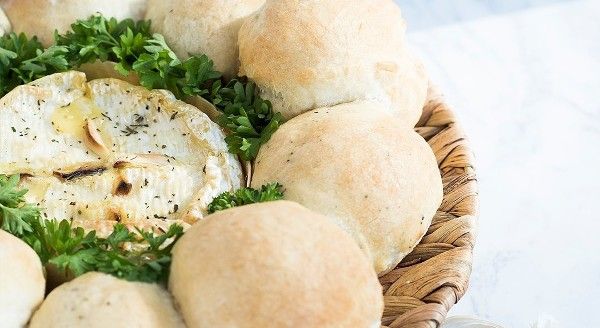 You'll need:
1 tsp yeast
450g strong white bread flour
½ tsp sugar
75g butter
½ tsp salt
1 medium egg
250ml water
1 boxed camembert cheese
What to do:
1. Add all in the ingredients (except the cheese) into the bread pan, in the order listed above.
2. Close the breadmaker and select the PIZZA DOUGH programme for 45 minutes.
3. Take the dough out, roll it into a long sausage shaped and cut it into 9 sections.
4. Slice the top off your camembert and place it on a baking tray lined with parchment.
5. Roll each section of your dough into a ball and place them evenly around the camembert. They'll expand, so try and leave some space between each one.
6. Brush your dough balls with milk, casually scatter the leaves of 2 rosemary sprigs over the whole shebang and leave to prove for an hour.
7. Bake in a preheated oven at 220°C for 12-15 minutes until golden brown. Take it out and don't dare touch it until it's cooled down for at least 5 minutes. Okay. Now carefully tuck in.
Need any more help finding the perfect breadmaker? You can pop in-store or chat to a tech expert via video call on ShopLive.
And if you're looking for more advice on baking up a storm in the kitchen: Top tech for baking hacks
Get your bake on with Panasonic...