Let's explore the Samsung GalaxyBook2 range
New Samsung laptops? Nice!
28 Mar 2022

Looking for an upgrade for your laptop? Look no further than the new Samsung Galaxy Book2 range. They're built to go with you anywhere, with serious power (and good looks) built in.

There are three incredible new models - Book2 Pro, Book2 360 and the Book2 Pro 360. Let's dig into these great laptops and figure out which Galaxy Book2 is right for you.
You want something that's as easy to use as your phone
Designed to be as seamless and responsive as a phone, the Samsung Galaxy Book2 360 is perfect for everything you do in a day, without needing to wait around. It works effortlessly with your other Galaxy devices too, so you can connect your phone and continue to browse online, take notes, and work exactly like you already do – just with a lot more power.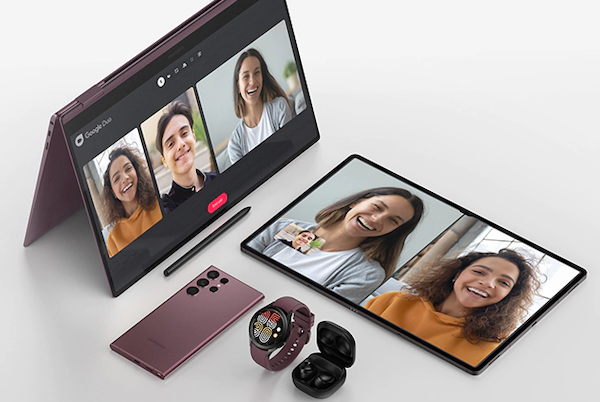 And let's not forget audio. You can connect your Galaxy Buds with one-touch pairing, then switch between taking a call and watching a film on your laptop. You can even use your Galaxy Tab as a second screen.

You want proper laptop power

Of course, you want a laptop to look great. But there's no point in all the bells and whistles if it's not powerful. Which is where the 12th gen Intel Evo processors of the Galaxy Books come in. Creative projects, huge work streams, multi-tasking for days. Whatever you have in store, these laptops can handle it.

You've also got Windows 11 built-in (no need to wait for an update down the line) so you'll be able to use the best of this new OS from the moment you open the box.
You want to get seriously creative
Take notes. Sketch away. Write like you would in your notebook. It's all possible with the S Pen. The Samsung Galaxy Book2 Pro 360 is designed for getting creative. And thanks to the improved latency of the S Pen, you'll be writing like you would with a real pen.

And that's all made possible on a stunning Full HD AMOLED touchscreen that makes everything look bright and crisp. When you've finished working, switch to tablet mode to watch your favourite show or finish a design.
You want to be able to take your laptop on the go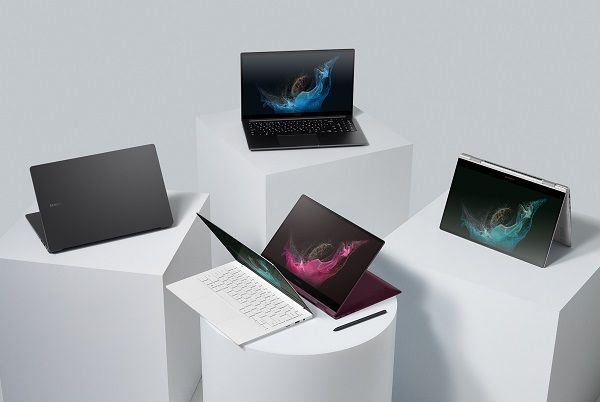 Don't let your laptop weigh down your commute. From just 870g, the Galaxy Book2 Pro is incredibly lightweight, and super thin too at just 11.2 mm. This will vary through the range – there's 13" and 15" models available – but no matter what you pick, the Galaxy Book2 is a seriously lightweight laptop.

And you're not compromising on a thing – you'll get all-day battery from a full charge. And when it's time to charge back up, you'll get up to 8 hours of power from just a 30-minute charge. Perfect for busy days.

Know which one you want? Grab your GalaxyBook2 now!