Meet the Oppo Find X3 series
Three awesome new Android smartphones have landed.
29 Apr 2021

Oppo has made a big splash in 2021 with the launch of its new Find X3 series. You've got the choice of three 5G-ready Android smartphones, each with different specs and selling points; the affordable Find X3 Lite, the mid-range Find X3 Neo, and the premium Find X3 Pro… a thing of real beauty. Let's check them out, starting at the lighter end of the price range.
Oppo Find X3 Lite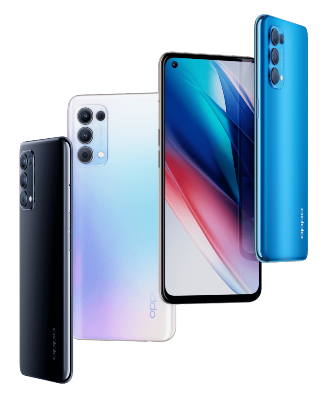 Who's it for? Anyone looking for a reliable phone with decent display and camera.
Standout features:
6.4-inch FULL HD+ AMOLED display
Quad camera (64MP + 8MP + 2MP + 2MP)
32MP selfie camera
4,300 mAh battery
128GB storage
Quad camera. Large AMOLED display. 5G compatibility. Wait, on an entry-level phone? Yep, it's true. Not so long you'd only find this kind of tech on a top-of-the-range flagship, so it's great to see it trickling down to more affordable phones like the Oppo Find X3 Lite.
First of all, it feels comfortable to hold and use, with a rough back that never gets too slippy – and doesn't smudge with fingerprints. This is a phone you'll love using without worrying about dropping it or getting it dirty.
The 6.43-inch screen is the smallest in the range, but it's still great. Quality is right up there with the Find X3 Neo, and the display is sharp, bright and vibrant.
The Oppo Find X3 Lite has a quad-lens camera setup. The main camera has a 64MP resolution with digital zoom of up to 20x. Then there's an 8MP ultra-wide camera, a 2MP macro camera, and a 2MP monochrome camera. From our testing, we were especially impressed with the photos we took outside on a sunny day. All our shots looked colourful and full of detail. There's also a 32MP selfie camera round the front, for video calls and cheeky selfies.
Under the hood, the Snapdragon 765G processor runs the show. It's not Qualcomm's top chipset, but it's still powerful enough to handle large jobs and multi-tasking without any noticeable lag. There's also 8GB of RAM and 128GB of internal storage, and quick-charging. We were able to fully charge it up to 100% in about 35 minutes.
Oppo Find X3 Neo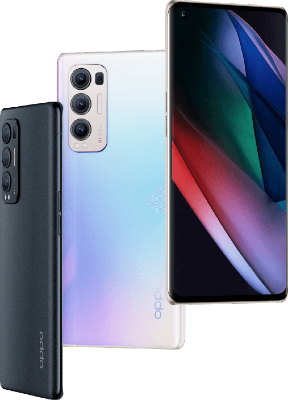 Who's it for? Anyone looking for top specs without paying top prices.
Standout features:
6.55-inch FULL HD+ AMOLED display
Quad camera (50MP + 16MP + 13MP + 2MP)
32MP selfie camera
4,500 mAh battery
256GB storage
The Oppo Find X3 Neo looks fantastic, with a textured back that has a decent grip. The 6.55-inch is big, bright and colourful, and its 90Hz refresh rate makes everything look super-smooth. HDR10+ support is also on board, giving you clear detail and balanced colours when you're watching movies on streaming apps like Netflix.
The quad camera (50MP+16MP+13MP+2MP) is a real step up from the X3 Lite, and not far off the X3 Pro's amazing quality. We were especially impressed with our low-light and night-time shots – bright and sharp.
If you're into shooting videos, you'll love the Focus Tracking feature. It automatically focuses on the subject in your video even when it's moving quite fast, keeping all the action free from blurring. And if you're ever filming in low light, the AI Highlight Video mode brings out all the colour and detail that usually merges into the darkness.
The X3 Neo has a Snapdragon 865 processor and 12GB RAM, which is laptop-level power. Internal storage is a hefty 256GB, and 65W fast-charging gives you 4 hours of power in 5 minutes. Impressive stuff!
Oppo Find X3 Pro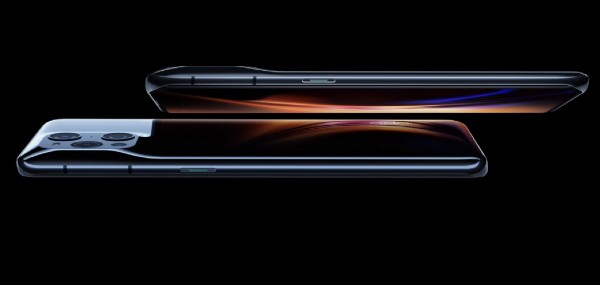 Who's it for? Power users looking for the best display and camera in a phone
Standout features:
6.7-inch Quad HD+ AMOLED display
Quad camera (50MP + 50MP + 13MP + 3MP)
32MP selfie camera
4,500 mAh battery
256GB storage
We've left the best to last. There's no doubt that the Oppo Find X3 Pro is a premium phone, with a gorgeous glass back that curves smoothly - even the camera bump is elegant!
The huge 6.7-inch Quad HD looks incredible, and a new piece of mobile tech call Full-Path Colour Management makes sure that every photo and video you view is displayed exactly as intended, without getting compressed or downsized.
The quad camera has some genuinely exciting features we've never seen before. The Microlens is a lot of fun, and lets you take amazingly close-up shots with 60x magnification. Imagine the kind of things you can look at in a microscope – hair follicles, the veins of leaves – that's the kind of detail this feature lets you capture.
For more standard-sized snapping, the main and ultra-wide lens have large sensors made specially by Sony. These are bigger sensors than most other phones have, and the amount of light and colour they can capture makes for better looking photos – full of detail and colours that really pop.
Night mode is another great feature, and brightens up subjects in dark settings to more than the human eye can see.
The Oppo Find X3 Pro features the Snapdragon 888 chipset, currently the best processor for Android phones. And with 12GB RAM, it gives you blazing fast speed and super-smooth performance no matter what you're doing. 256GB of inbuilt storage gives you plenty of room for all your files, apps and videos, and 65W flash charging will get you fully powered up in around 35 minutes. For added convenience, there's also wireless charging. Basically, this phone has it all.