Our gift guide for gamers
Beginners, pros and everything in between – we've got a gift for the gamer in your life…
19 Nov 2021
This holiday's going to be a great one for gamers. With a whole bunch of next gen accessories and gaming goodies out, we're sure there's something for everyone.
Scratching your head about where to start? No worries. We've rounded up the best Christmas gifts for the gamer in your life.
For family-friendly and on-the-go gaming…. the Nintendo Switch
What makes the Switch so special? There are tons of ways to play. Hook it up to a TV for a traditional gaming session. Prop up its built-in screen to create a portable tabletop console. Or attach its Joy-Con controllers to make it into a handheld.
And, of course, there are the games. Nintendo are famous for their zany, family-friendly games like Super Smash Bros, Animal Crossing and The Legend of Zelda. The Switch is also one of the best consoles for playing with mates. You can link-up up to eight Joy-Con for party games and epic Mario Kart sessions.
If your gamer is all about the Xbox exclusives – like Halo or Fable – then upgrading them to an Xbox Series S is a seriously good shout. It's more compact than the Xbox Series X and doesn't have a disc drive. But it still packs a real gaming punch.
They'll get a bunch of next-gen features, like a framerate of up to 120FPS, faster load times and stunning visuals. Plus, they'll have plenty of games to play, straight out the box.
That's because this bundle comes with 3 months' free Xbox Game Pass Ultimate. With Game Pass, they'll have access to 100s of games – from the latest releases to old Xbox One fan-favourites.
Know someone who wants to give virtual reality (VR) gaming a go? The Quest 2 is an all-in-one system, making it a great choice for anyone who's just getting started. They won't need a powerful gaming PC to play. Just a smartphone and the Quest 2 itself.
The headset and controllers will let them see, hear and move within immersive 360⁰ games and experiences. And, with 50% more pixels than the last Quest, the games are looking better than ever. The new lighter design and head strap make it more portable too, so they can have fun showing it off to their mates!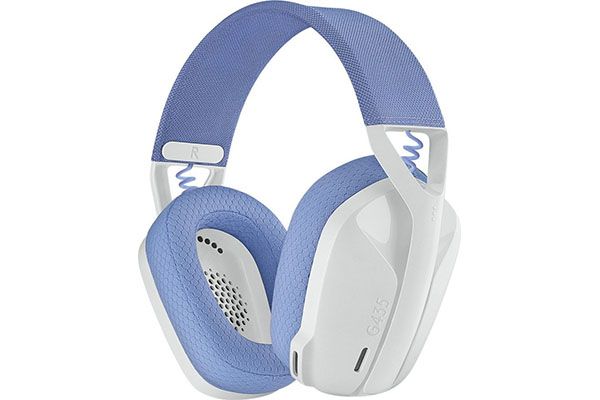 A good headset's a must-have for any online gamer. But they're not always the best for taking calls or listening to your music when you're out and about. The G435 does both brilliantly.
For a start, Logitech designed the G435 specially for younger players. So they're really light, weighing just 165 grams. But the adjustable headband and memory foam earcups mean they're a great fit no matter what age you are.
Thanks to the G345's LIGHTSPEED wireless and low-latency Bluetooth, gamers can get awesome quality audio completely cable-free. The mics are built into the earcups, so they'll be heard crystal clearly without a big boom mic getting in the way. Basically, a gaming headset that looks more like a stylish set of regular headphones.
Just a quick note: the Logitech G345 headset only works with PC, Mac and PlayStation, not Xbox. If you want to take your Xbox headset up a notch try a Wireless Xbox headset instead.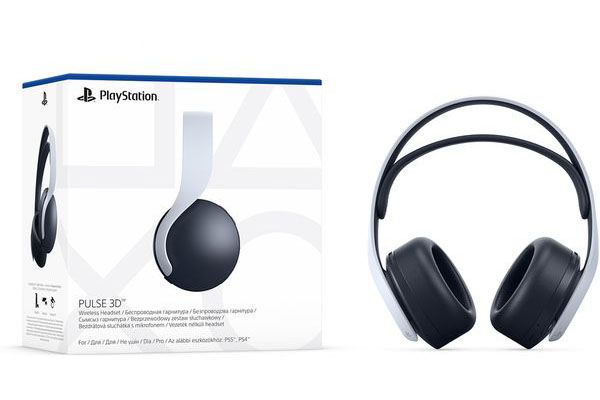 While this Sony headset works with all PlayStations, it makes an especially great gift for PS5 owners. Its 3D audio tech is designed specifically for the next-gen console. So PS5 players will feel like the sound of every battle, quest and cutscene is coming from all around them.
The sound capture is great too. The two built-in mics are noise-cancelling, eliminating any annoying background buzz. And they can go wireless with a 12-hr battery life or can be plugged straight into the console- whatever suits your gamer!
Like the Logitech G345, this headset won't work with Xbox. But it's a match made in heaven for PlayStation, PC and Mac.
All PS5s come with one DualSense wireless controller. But if you know your gift-getter loves multiplayer or co-op games, why not get them a spare to play with friends?
Features like enhanced haptic feedback and adaptive triggers make PS5 games even more immersive. The recoil of a shotgun, the grinding of a car's gears – all this stuff can be felt through the controller. There's even a Create button, to let them share their favourite moments.
The DualSense controller and Pulse 3D headset work together too. Plug the headset into the DualSense's headset port and you can mute or change the volume all in one place.
Found what you need?
If you have – great. If not – don't worry. You can always chat an expert in-store or via video call on ShopLive. They'll be able to give you the lowdown on loads of great gaming tech and gifts!