Our gift guide for new hobbies
29 Oct 2020
Cold outside? It's time to get cosy inside! And even if we're not able to see our mates as much as we'd like this Christmas, there are still plenty of other ways you can unwind on a wintery weekend.
Our new hobbies gift guide's got a ton of suggestions for new things to do. Something your parents have always wanted to try but never got round to? Maybe you need something to keep the kids from wreaking havoc round the house? We've got tech for all sorts.
Whatever your mate's passionate about, why not take their hobby to the next level by vlogging about it? This kit's a great way to get started. It's got an awesome camera, a tripod, a 32GB memory card and Canon's guide to vlogging- everything you need!
The camera itself (a Canon PowerShot G7 X MK II High Performance Compact Camera) is super powerful and small enough to put in your pocket. And the 1" sensor reduces noise and enhances sensitivity, so you get a professional looking video every time.
The Gorilla Pod's really handy too. Set it up on a table for a steady shoot or hang it off objects when you're out and about. The world's your studio!
For kooky crafters… The Cricut Joy printer
Labels, stickers, cards, decals. You name it, the Cricut Joy can create it. This dinky little printer helps you create your own personalised designs. Or if you need a little inspo there are hundreds of ready to use patterns and fonts.
Then when you're ready to craft, just print them out! It can cut iron-ons, card, vinyl, paper- even materials you already have at home.
It's totally portable too. Not only is it small, but it connects to your phone, computer or tablet with Bluetooth. No wires, no heavy kit to lug around. Design wherever you like!
Drones are fun - that's just a fact. Not only do you get the joy of whizzing a tiny craft through the sky, you also get to take incredible overhead videos and photos! Built-in QuickShot modes and a great little camera make for professional-looking footage, no matter your skill level.
Part of what makes the DJI Mavic Mini Drone a great starter drone is its weight. It's in the lowest and safest weight class of drones, so its exempt from certain regulations in the UK. No fuss. And, of course, that makes it portable too. If you want to travel to your nearest park or go on a hike, just bring it along with you for incredible landscape shots.
It's easy to use too. With GPS flight paths, precision hovering and up to 30 minutes of fly time, you won't need to worry about losing control.
Have someone in mind who loves their TV? Help then love it more with Chromecast. Plug it into any TV and it'll make it smarter, connecting it to the internet. They can then cast what's on their smartphone or tablet to their TV screen.
This means you can watch Netflix shows or YouTube videos on the big screen. Know a mobile gamer? They can play their fave mobile games on the big screen too. Chromecast turns smartphones into TV remotes. It uses home Wi-Fi to stream content from smartphones or laptop or TV via a cast-enabled app. This means you can keep using your device without interrupting what's playing on the TV or draining the battery.
Or you can use the remote that comes with - using Google Assistant to do voice searches to track down your fave show. TV time just got a serious upgrade!
We couldn't make a new hobbies gift list without including a laptop! A computer is literally the gateway to hundreds of pastimes. Whether it's film, gaming, recipe blogging, or even starting your own business, this laptop is the perfect accessory for any side project.
And this is a great one for taking wherever a new hobby leads you. It's compact and lightweight so you can slip it in a backpack. But that doesn't come at the cost of screen size. Thanks to its near-frameless NanoEdge display, you save space while getting a beautiful, big high-resolution LED screen to watch, edit, browse and play.
And you can do it all for up to 22 hours! That's an absolutely incredible battery life, that only takes a quick charge to top up.
Is this the right gift? We've put this laptop in our Everyday category, so it's quick and good at multitasking. That makes it perfect for most people's needs. But don't forget this laptop has the added plus of being amazing for anyone on-the-go.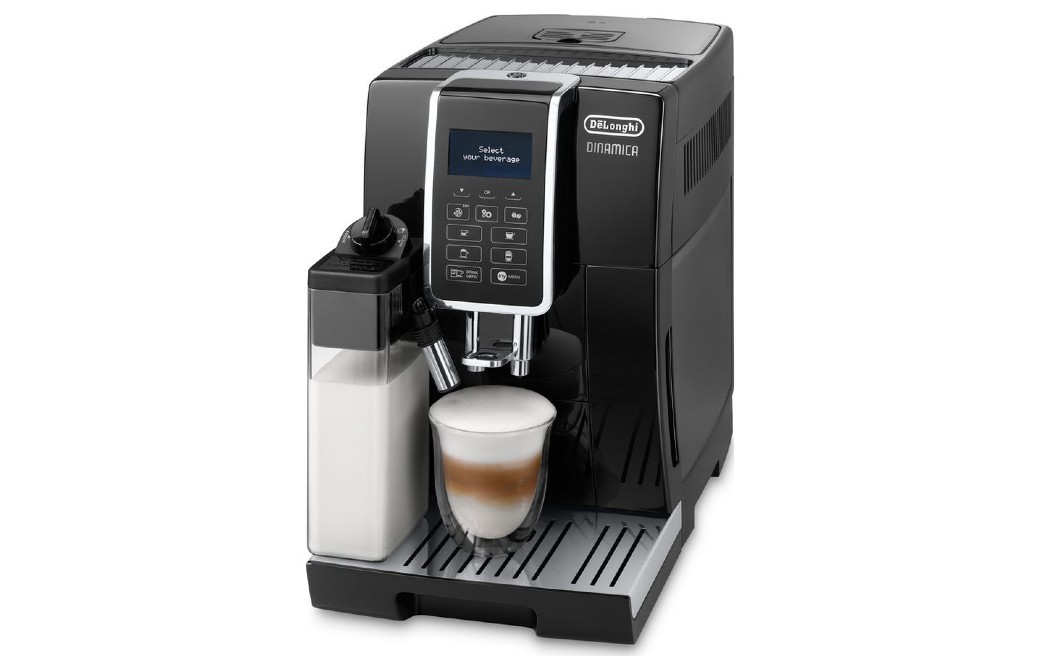 Help them get every day started just right with a perfectly brewed coffee. This clever machine can make whatever coffee they usually order in cafes at the touch of a button. The water reservoir has capacity for 12 cups (great for entertaining), while the milk frother makes lattes go down a treat.
The Delonghi Dinamica is a bean to cup, so the machine begins by grinding the coffee beans. And with 13 grinding options, they can take full control and craft that ultimate brew right from the start.
You'd be forgiven for thinking that barista-quality drinks at home makes for a clean-up nightmare, but don't sweat it. The Dinamica's removable drip tray and milk frother are both dishwasher safe and easy to re-attach, while the machine has automatic rinse and descale programs to keep every beverage as fresh tasting as the last. So, they can sit back and relax. The hard work's taken care of.
Most people know what a smart speaker is. You can ask them questions and answers (i.e. "Hey Google, what time is it?"), you can get the weather, reminders and much more. And of course you can ask to play any song you can think of without having to endlessly root through your CD collection.
But smart speakers can often have pretty underwhelming sound - and so it feels like you're trading in amazing functions for sound quality. That's what different about Google Nest Audio. If you have a mate who loves their audio and their smart tech, this is pretty much perfect. You get rich, room-filling sound. Pair two Nest Audios together and you can stereo speakers. Take one into another room and you have multi-room speakers. Or you can have both speakers playing different things. All you have to do is ask Google!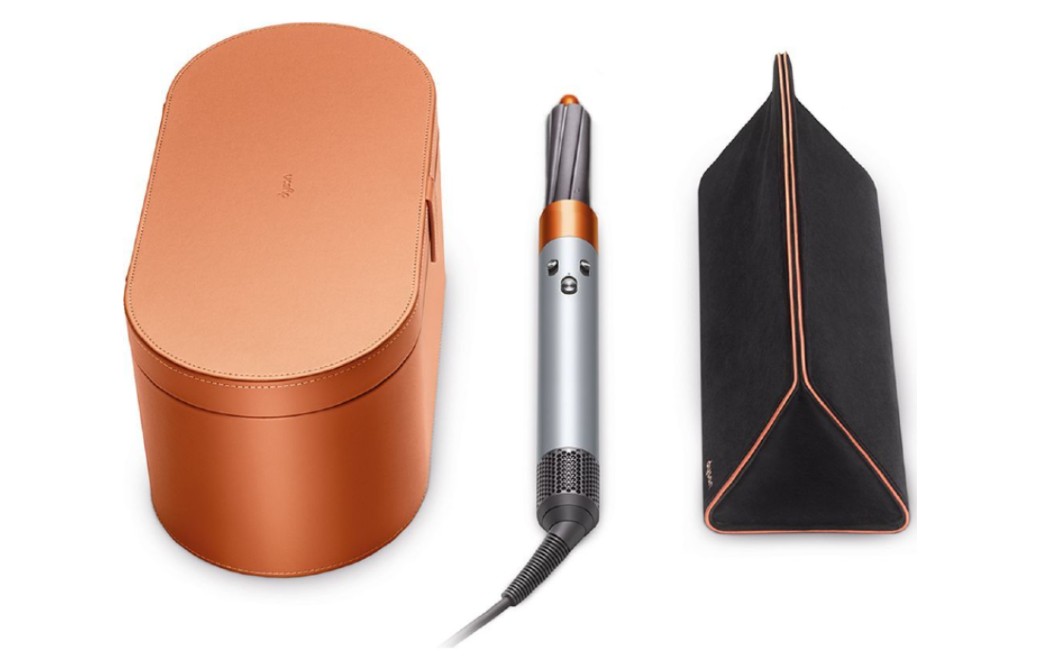 Know someone who loves experimenting with new hairstyles but can't always get to the salon? It's perfect present time!
The Dyson Airwrap helps them nail that hairdo while protecting their hair from damage. Inside is an intelligent sensor that measures the air temperature constantly to keep the heat just right. It's so good they don't even need to dry their hair first. The Airwrap can dry and style damp hair, making it a super-efficient time saver in the morning.
With the Gift Edition, there's plenty of extras to get started. Interchangeable barrels mean they can get brilliant curls and waves without spending hours in front of the mirror. And with a stunning presentation case and travel bag, it's the ultimate holiday-ready styling tool.
If they like the idea of a smart digital clock that can do everything a smart speaker can, it might be the perfect time to give them this Lenovo Smart Clock Essential.
It can do everything from tell you the time to let you know the latest football score an, because it comes with Google Assistant, all you have to do is ask. You can use it all round the house but it also makes a perfect bedside clock - since it has handy back lighting.
And whether you want to turn up the heat without getting out of bed or play an audiobook to help get you off to sleep, you'll be amazed how much this smart clock can do!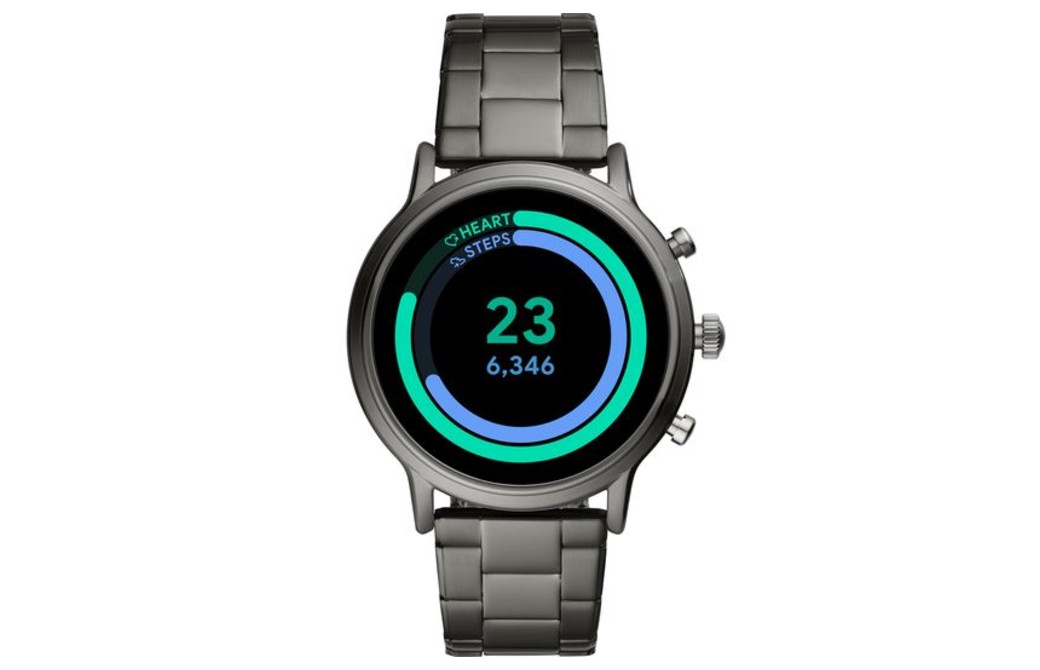 Fitness trackers are a fantastic way to keep up with health goals and stats in the gym. But they're often not something that'll match every outfit! The Fossil Carlyle HR combines all the nifty functions of a conventional fitness tracker but with the bonus of looking stylish in every situation.
With a stainless-steel strap and bezel, the Fossil Carlyle HR is as much at home when paired with a three-piece suit as it is with joggers and gym gear. And it's packed with clever tech to match. An in-built heart rate monitor and GPS tracker provide accurate insight into their full routine including steps, distance travelled, even sleep data. It's a one-stop shop for the data that matters.
Of course, it's not just about the fitness features. The Fossil Carlyle HR runs on Android's WearOS. That means they can pay in shops using their watch, check phone notifications on their wrist, or even ask Google Assistant for the answers they need as they push for their PB.
If they're keen on starting a smart home, this is a great bit of tech to tie everything together. Whether they want to switch lights on and off or give the heating a boost, they can do it all from this 7-inch touchscreen. Plus, they can look up recipes or find the route for a local walk.
You also get a fantastic speaker, so if you want an alarm that plays your fave song or just put on a Christmas playlist, just say "Hey Google..." and Google Assistant will do the rest. This virtual assistant can also remind you to take the dog for a walk or plan your day. It's a great all-round helper!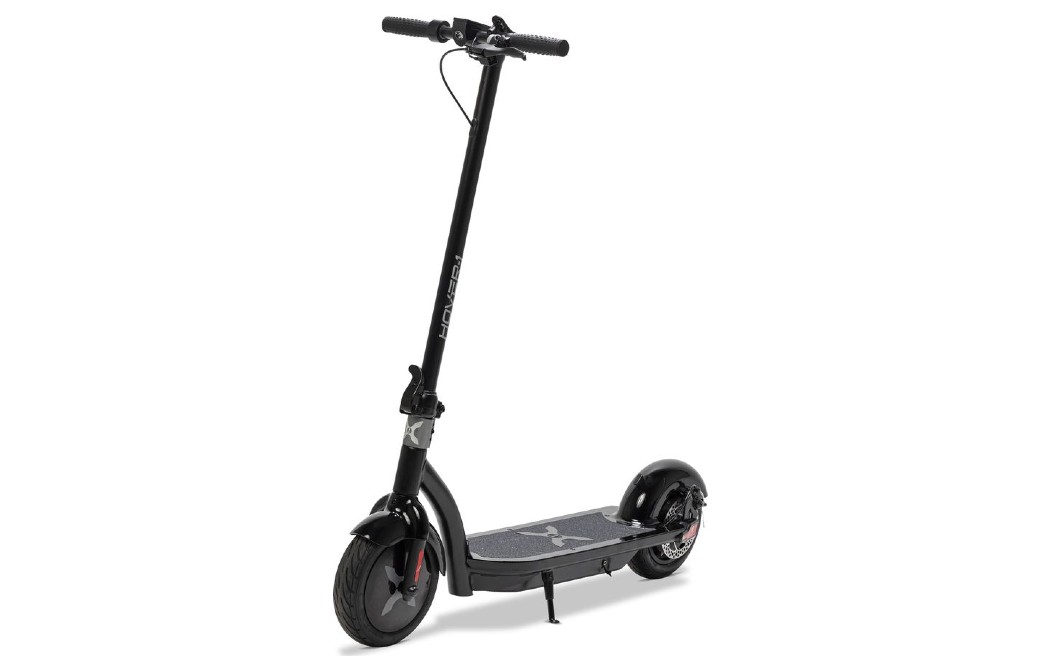 Whether they're tired of endless bus journeys and public transport fees, or simply want to get into college or the office faster, electric scooters are the way forward.
The Hover-1 Alpha makes it easy to zip from A to B in no time at all. A top speed of 15.5 mph and range of 12 miles mean they can get across town without forking out on transport or petrol. There are two modes, Eco and Sport. Eco is great for making sure they get to their destination with plenty of power left, while Sport is the best way to experience full throttle thrills.
This scooter is built with safety in mind, too. Featuring both front and brake LED lights, underdeck lighting and a dual-disk brake to reduce speed quickly. But the feature we love most is the built-in Bluetooth speaker. What could be more fun than sticking a driving playlist on and scooting around to your favourite tunes? Christmas gift nailed!
If you're not going to see them for a while, why not help them stay connected? The Pixel 4 will help them do that and a ton of other things too. Everything from making gestures to answer calls and change songs to clever lowlight photography.
Its 5.7" Full HD+ pOLED touchscreen make content look amazing - so it's a great little screen for watching movies on or playing games. And because its battery will last up to 24 hours, there's no need to live by the charger.
Pixel phones are some of the best camera phones you can get, so you can help them capture Christmas and New Year memories to share with family and friends.