Our guide to the latest 5G smartphones
Bye bye buffering wheel...
23 Aug 2021

5G is set to completely change how we use our phones. Download 4K movies and apps in seconds, share videos on WhatsApp instantly, and game against friends totally lag free. And those are just the benefits for your mobile! 5G will go much further than that. Transport, virtual reality, even medicine – 5G will be a gamechanger for all of it.
Loads of networks have rolled out 5G coverage across the country, promising unbeatable speeds, higher quality phone calls and a new benchmark in app loading times. In fact, all the plans we offer support 5G. And it's easy to find out whether 5G's available in your area. Just use the Ofcom coverage checker.
All that's left is making sure you've got the phone to match. Which one should you get to step up your connectivity? Here's our guide to the latest 5G phones: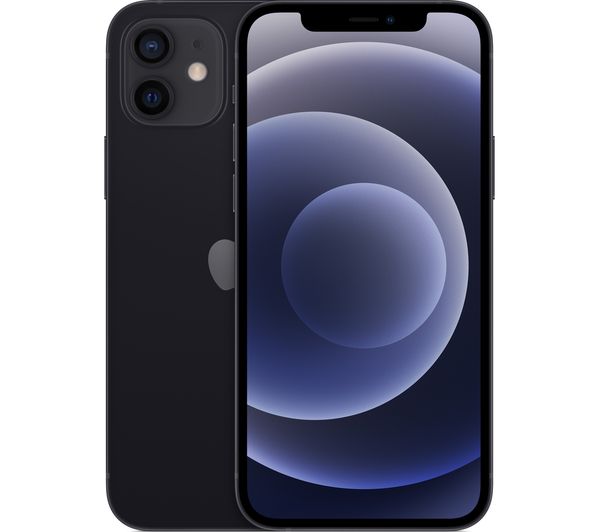 You betcha an iPhone has made the list. What really sets the iPhone 12 apart is its A14 Bionic Chip. 50% faster than any other smartphone chip that's come before, this bit of hardware gives the iPhone 12 some real oomph. Now you can game or edit videos knowing your phone can handle it.
Of course, we all know iPhones are beautiful and this one's no exception. The iPhone 12 has a 6.1" Super Retina XDR display and is kitted out with special tech like OLED and HDR so every pic, movie and TikTok looks stunning. Worried about keeping that screen sparkling? Don't be. Thanks to its Ceramic Shield, the iPhone 12 is scratch-resistant, water-resistant and is less likely to get damaged after a drop.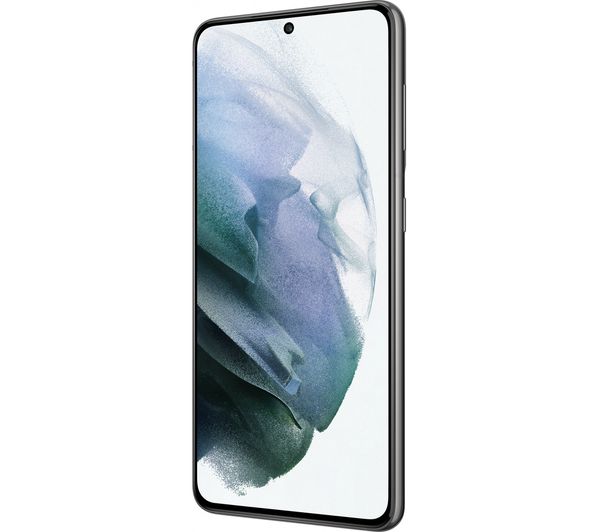 Make no mistake, this is a seriously powerful phone. While 5G makes all your online activity, from loading a web page to streaming a movie incredibly quick, the S21 gets a bigger power boost from its octa-core processor and 8GB of RAM. That screen is pretty glorious too. The Infinity-O display with its pinhole-style selfie camera means the S21 fits a 6.2-inch screen into a compact handset.
And If you never miss a good photo opportunity, the S21 nails it first time with a triple rear camera and a 10MP front camera. You can pick out the little details in sweeping panoramas and capture cracking portraits that ooze personality. If you like to switch it up with filming as well as photo-taking, then you're in for a treat- the S21 can film in 4K and 8K resolution!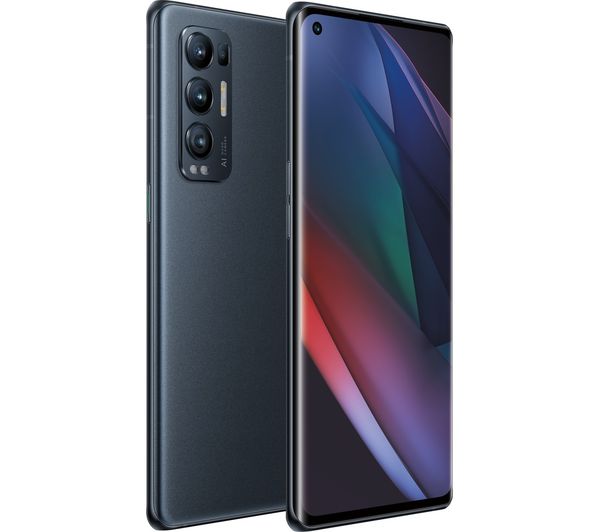 This is one phone that won't weigh you down. Because of its curved display, the screen feels bigger without needing a bulkier casing. Some even say that a curved phone screen can help with stuff like gaming that needs faster reaction times- since your thumb's just that little bit closer to the display when you hold it. Either way, the Find X3 is ultra-thin, lightweight and easy to use.
Need to leave in a hurry? Just 5 minutes charging is all it takes to get your phone back up to 4 hours of video playback. More than enough for the morning commute! Even getting back up to full doesn't take that long- a little over half an hour.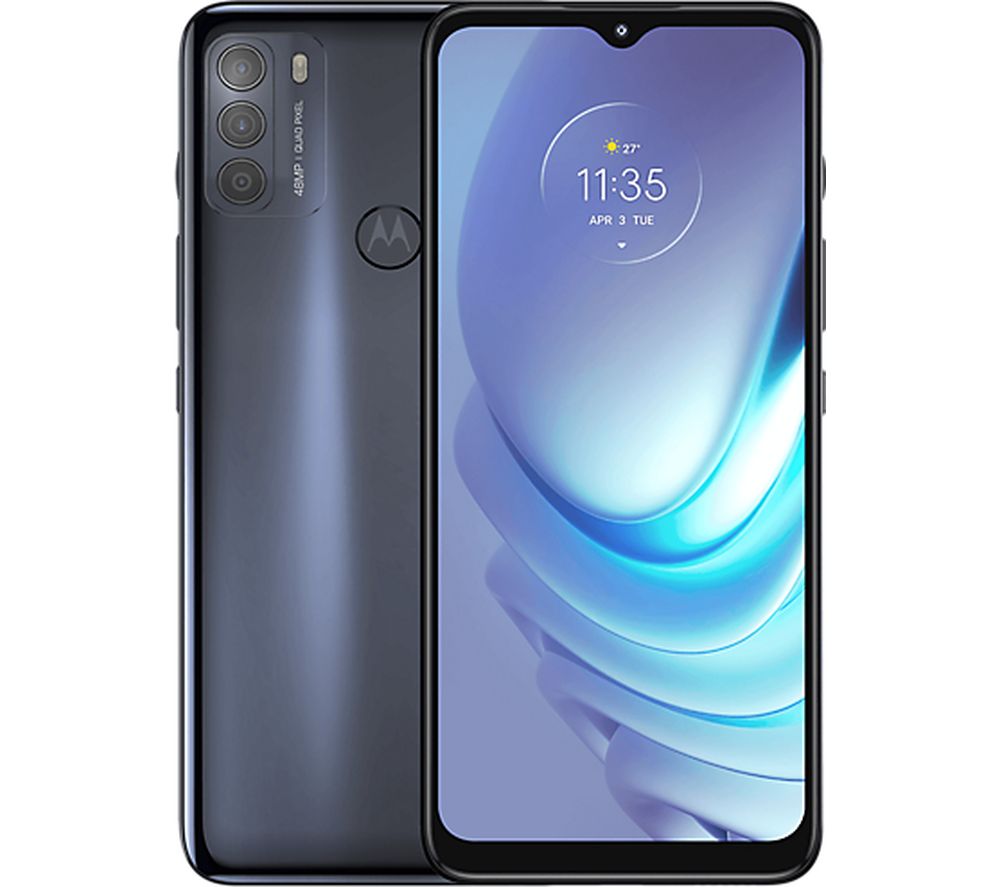 If you want a phone that goes on and on and on, this is the one. The Moto G50 has an insane battery life of 2 whole days on a single charge. Of course, that depends on what you're doing, but running out of juice is just one less thing to worry about when you're on the go.
This is also a brilliant 5G phone if you're on a budget. Motorola are known for their sturdy, good value phones. So, while it may not pack quite the punch of some of the other premium phones on this list, there's still a lot of love.
A large screen with a 90Hz refresh rate makes for a smooth experience when you're scrolling or catching up on shows or movies. The rear cameras have handy features like HDR and a high-res zoom to make your pics look better. And you'll stay safe using your phone too, with security features like fingerprint scanning and face unlocking.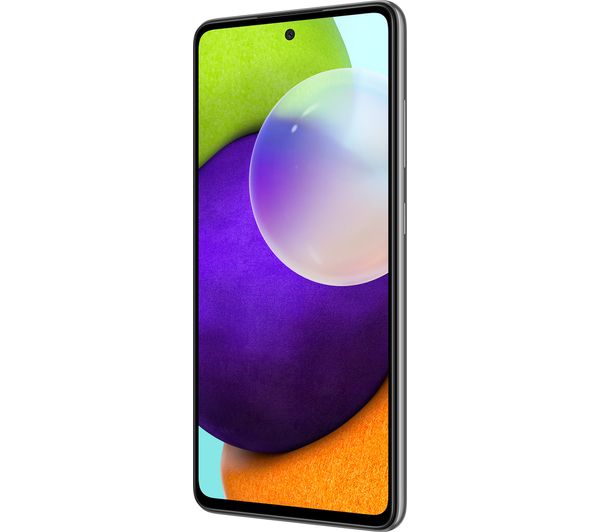 If you like the look of Samsung's Galaxy S21 but can't afford the premium price tag, the Galaxy A52 might be a good choice. For a start, its 120Hz refresh rate is nothing to be sniffed at. Pair that with the Full HD+ and Super AMOLED screen and you've got a crisp, vivid picture with clean motion.
The camera's pretty impressive too. Its main rear camera has an impressive 64MP, making it great at shooting in lots of detail. If taking selfies or video calls is more your thing, you're covered there too- with a 32MP selfie camera.
Get connected!
Any of these catch your eye? Check out our simple guide to switching your phone and plan to help you get sorted.