Pokémon Diamond and Pearl: your questions answered
Why the remake and what's new?
15 Nov 2021

Anyone who loves Pokémon will have heard the hype about Pokémon Brilliant Diamond and Shining Pearl, Nintendo's Pokémon Diamond and Pearl remakes. Whether you've been a Pokémon fan from day dot or just started your quest to catch 'em all, Nintendo have promised there's an adventure for everyone.
Here's everything you need to know about the Pokémon Brilliant Diamond and Shining Pearl games.
Why are they remaking Pokémon Diamond and Pearl?
Since 2006 and the days of the Nintendo DS, tech's come a long way. And not only are old fans itching to take a nostalgic trip down memory lane to two of the most-loved Pokémon games of all time. But new players get to see what all the fuss is about too.
Pokémon Shining Diamond and Brilliant Pearl are very faithful recreations of the originals. Gamers get to explore the beautiful world of Sinnoh. Plus, the gameplay and story you know and love make a comeback too.
But there are quite a few bits of extra pizazz chucked in there. The developers have used the Switch's newer tech and all the stuff they've learned from the later Pokémon games to make the revamps more player-friendly and fun. Everything's in 3D too, with up-close-and-personal Pokémon battle scenes to bring all those quirky characters and monsters to life.
Are Pokémon Brilliant Diamond and Shining Pearl the same game?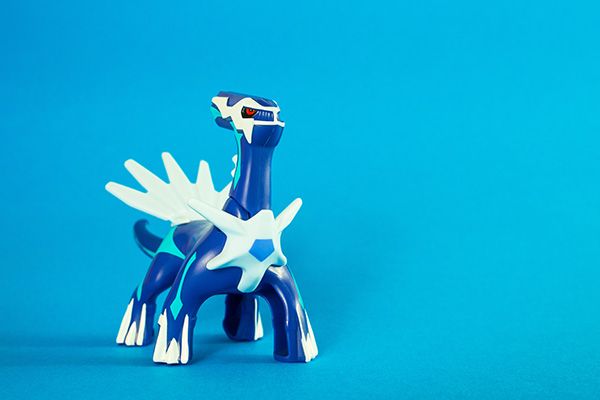 No – it's easy to see why you might think that though. The two were announced at the same time and are often talked about as a pair. That's because the plot, gameplay and world you play in are pretty much the same.
The big difference is the Pokémon you can catch- which is worth thinking about when you're deciding which game to pick. This site has an awesomely detailed list of all the different Pokémon you can find in each.
Most importantly though, there are two different legendary Pokémon. There's Palkia, a water and dragon type Pokémon for Shining Pearl. And then there's Dialga, a steel and dragon type for Brilliant Diamond.
If you really want to show off your new legendary Pokémon, Nintendo have also created a special edition Switch Lite. It's a stylish onyx colour with a silver and gold Palkia and Dialga design on the back.
What's new for Pokémon Brilliant Diamond and Shining Pearl?
The Grand Underground
One of the best bits about Diamond and Pearl was The Underground- a huge subterranean map underneath Sinnoh. You could explore a whole other world, creating and decorating your own Secret Base and gathering treasures or Pokémon Fossils.
Now it's got an upgrade with a new name, The Grand Underground. Tucked away in this map are new Pokémon Hideaways where players can find and catch different Pokémon in lots of environment types- like volcanoes or still-water caverns. And the Pokémon you find depend on the collectible Pokémon statues you use to decorate your Secret Base.
Plus, you can team up with other trainers online to explore - a welcome addition for hardcore Pokémon hunters.
Sniff out legendary Pokémon in Ramanas Park
If you're on the hunt for the biggest, baddest Pokémon, the new Ramanas Park facility is probably the place to do it. Inside the area, there are a load of pedestals with each one needing its own corresponding slate. Insert the right slate and a Legendary Pokémon will appear – from Metwo to Rayguaza.
Just a note that you'll need to update your game to get this bit of content. Not to worry though, the free update will be available on the games' release day. You won't need a Nintendo Switch Online membership either, just an internet connection.
Boss a Pokémon beauty contest
Super Contests are a way to show off your Pokémon's skills, just not in the usual battleground. Instead, your Pokémon get judged on their coolness, cuteness, beauty, cleverness and toughness through their different talents.
This isn't entirely new – the mechanic was in the original Diamond and Pearl games. But the minigames have become much easier to play thanks to the Switch's controls.
Stuff like creating Poffins to boost your Pokémon's chances of winning a Super Contest or the dancing round (kind of like a Pokémon version of Dance Dance Revolution) are now much more fun and intuitive. Plus, you can now team up with four other players online to really wow the crowd.
Kick back with Pokémon in Amity Square
In most of the game, you'll have one Pokémon walking by your side, which you can choose. It's a good idea to mix this up since all of them have different quirks and personalities, affecting how they react to whatever's going on as you walk around.
In Amity Square though, you can play with up to six Pokémon at once. So you can see how they interact with you each other and just generally hang out with your new buds. Want a souvenir? You can use the Switch's built-in screen capture to take a photo and save it in the Album on your home menu.
When will Pokémon Brilliant Diamond and Shining Pearl be released?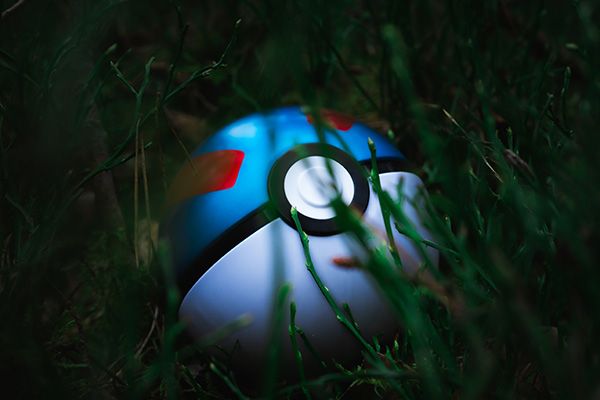 Pokémon fans won't have to wait long – the games are both out on Friday 19th November and the Diaga & Palkia Onyx Edition Switch Lite is out now
Can't wait to play?
You can pre-order Shining Pearl and Brilliant Diamond right here. Or find the new Dialga & Palkia Onyx edition Switch Lite.
If you're new to the Nintendo Switch family, no worries. You can check out our guides on the Nintendo Switch, Nintendo Switch OLED or Nintendo Switch Lite. Our tech experts are always happy to help too, either in-store or on video chat 24/7 through ShopLive.
Shop Pokémon Brilliant Diamond and Shining Pearl