Practical tips for small kitchens
Ace every inch of your kitchen space…
16 Feb 2022

Small kitchen? Don't sweat it. You can still entertain friends and create home-cooked meals, as long as you make the best use of your space.
With a few clever tricks and specially-designed appliances, you can create a small but perfectly formed kitchen without breaking the bank. Here's how:
Space saving tips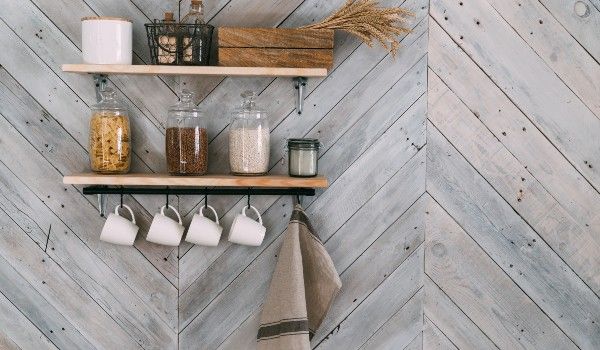 Organise your interiors
If you've got small drawers or cupboards, you really need to make every inch count. So get organised. Think of investing in pan or plate racks, lid storage systems, spice racks, or anything else you think might help. You can even add a level with a kitchen riser (little flat surfaces with four legs).
Put your walls to work
Need more storage space? The answer's right in front of you. Yep, that kitchen wall can easily be turned into an efficient storage system. Stick in some hooks for mugs and pegs for pans, or hang glasses from underneath eye-level cupboards. You'll be using space that would otherwise be left empty, and freeing up cupboard room at the same time.
Think sill-y
Make the most of your windowsill, and put storage jars or baskets on them. They can be used for anything from dried pasta to fresh potted herbs.
Put your sink to good use
A sink cover is another great shout for saving space. It transforms your sink area into a chopping board or food prep area, so it's perfect when you're creating a big meal from scratch. If you've got a cover lurking unused in a cupboard, get it out and put it to use. Or measure up and buy a new one – they're not expensive.
Wave goodbye to the washing machine
Yes, we know. The washing machine's always been in the kitchen, and you've never given it a second thought. But does it really need to be there?
No. It doesn't. Trust us on this, and think about moving it somewhere else. If you've got free cupboard space, go for it. Or put it in the bathroom – it's a thing in Europe, and Kirsty Allsopp's up for it as well.
Space saving appliances
When it comes to kitchen appliances, bigger isn't always best. You can upgrade to something smaller, and give yourself some extra breathing space. Here are a few small-but-perfectly-formed appliances that we think are worth checking out:
Winner winner, full roast dinner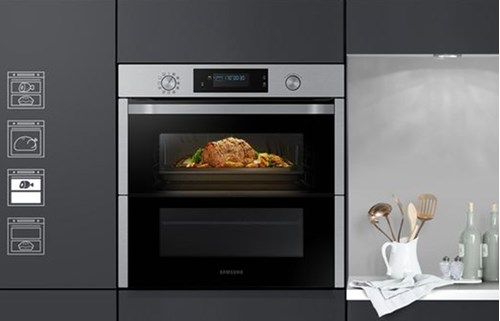 Fancy cooking a Sunday roast with all the trimmings? You can do it in a small kitchen without too much fuss – if you've got a clever oven.
The Samsung Dual Cook Flex electric oven is a roasting whizz. The 'Dual Cook' part means you can split the oven cavity, and cook dishes at different temperatures at the same time. So, no more food waiting to be cooked filling up your precious workspace! Plus, the oven's slimline design means it fits easily in most mini-kitchens.
Micro machines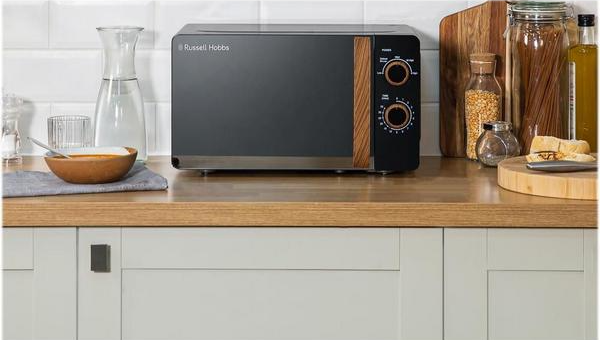 If you're looking for a new micro-sized microwave, this Russel Hobbs compact solo is worth checking out. Just like the oven above, its small size has been designed to fit into any size of kitchen. You can choose from 5 power levels, and using it couldn't be easier. You'll be pinging and dishing up in no time at all.
A shot of coffee
There are some great little coffee pod machines out there – and we do mean little. The Nespresso by Krups Essenza mini takes up hardly any space and doesn't weigh much more than a couple of bags of sugar – so you can put it anywhere in the kitchen, and easily move it around. Choose from two pre-set cup sizes (Espresso and Lungo) for a short and long coffee, and pop in your favourite Nespresso pod. Our is Roma, if you're asking.
For extra coffee advice, go full steam ahead to our handy 'Which coffee machine should I buy?' article.
If you need any more help thinking small, you can pop in-store or chat to a tech expert via video call on ShopLive. They can even help you checkout online if you're having any issues.
Great fits for smaller kitchens…