Protect your home with the latest smart security
Going away for the day? Here's some smart security tech to keep your home safe.
23 Apr 2021

Smart tech can do a lot for us around the home, from controlling our heating to playing different music in each room. It can even keep everything safe and secure when you're not at home - giving you complete peace of mind when you're relaxing on your summer holiday.
So, if you want to protect your home while you're soaking up the sun, here's some smart security worth thinking about.
Who's that on your doorstep?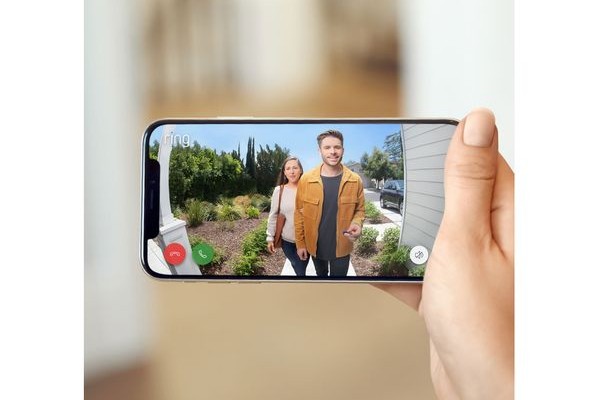 Burglars often try and find empty houses by ringing the doorbell. If there's no answer, they could be tempted to try and break-in. But with the Ring Video Doorbell 3 that's not a problem, because you can answer the front door using your smartphone - even when you're on the other side of the world!
When the doorbell rings or the motion sensor's triggered, you'll get an alert to your smartphone. You can then view a real-time, wide-angle Full HD video to see who's on your doorstep and what they're up to, night and day. You can even talk to visitors directly – so you can warn off potential burglars or tell the delivery person where to leave your package.
Don't want the motion sensor triggering every few minutes? Maybe you face a busy street, or you share a common area with a neighbour. If that's the case you can set up a motion zone, so the sensor will only trigger in one specific area. And it's easy to set-up too, since it can be hardwired or battery-operated.
Realistic lighting with smart control
Burglars have been wise to lights on a timer for years (see classic kids movie 'Home Alone' for details) and leaving the hall light on when you go out isn't much of a deterrent either. But with the Philips Hue Smart Lighting Starter Kit, you can control lights when you're out and about to convince would-be Joe Pescis there's someone home.
Use the Hue smartphone app to turn the lights on or off, schedule them to come on at certain times, or even have them turn on automatically when someone presses your smart doorbell. There are 16 million colours to choose from – and you can even sync the lights with music and movies.
Smart control for your other devices
The Hive Active Plug lets you turn any plug socket into a smart power outlet. And it's one of the most cost effective remote security products around.
If you want to make your house look like it's full of activity when you're not there, you can turn appliances like lamps, light and radios on and off with a quick tap on your smartphone screen. Or if that sounds too much like hard work, you can schedule it all to happen automatically.
Take control when you're back home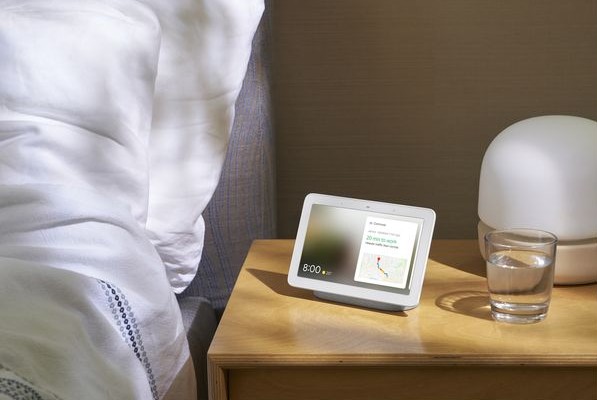 The Google Nest Hub is a brilliant way to keep tabs on all your smart security tech. You can connect most smart home security systems to it and control them all hands-free or by using the Hub's large touchscreen display.
Dim the lights, see who's at the front door, and check your security cams via voice command. If you have a Google Nest Hello Video Doorbell or a Nest Cam Security Camera for instance, you could link them to your Hub and get a view of the whole house in seconds! The Google Nest Hub can also detect different voices, so each member of the family can have a personalised experience.