Samsung Galaxy Z Flip tips and tricks
Get the most our of your Galaxy Z Flip with our expert guide
18 Feb 2020

Because the Galaxy Z Flip's fold/ unfold feature is such a scene stealer you'd be forgiven for thinking that's all it could do. But take some time to explore your Z Flip and you'll find all kinds of cool tricks to try. But why do it yourself? We got our hands on the Samsung Galaxy Z Flip and discovered its secrets so you don't have to!
How to turn your frontal screen into a selfie camera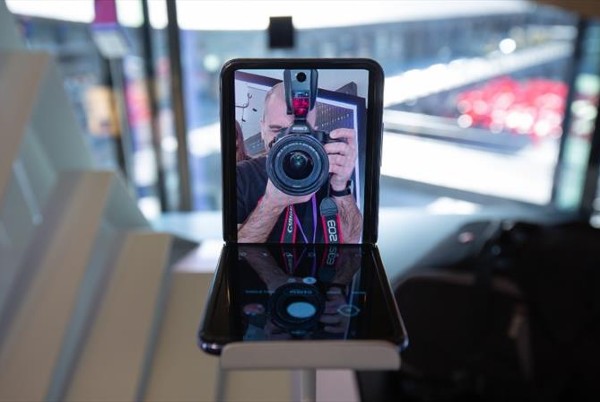 When your Flip is closed, there's a 1.1-inch screen which notifies you of calls and messages. But did you know it's also for selfies? All you have to do is point this screen at you and double tap the side power button. Hey presto… selfie cam! You can either take your snap with the volume button or with gestures. Just raise a palm and a short countdown will start.
How to use Flex Mode
The Z Flip isn't just about being open or closed. Open it half way and you enter Flex Mode – which is like having one screen on top of another. It's got loads of uses, but here a few:
Open into Flex Mode and you'll get a stand for selfies. So long selfie sticks! It's also great as a tripod for videos and pictures taken with the rear cameras. This is really useful if you need to keep the camera still for a while – when you take a Hyperlapse video for example.
In Youtube, you can use Flex Mode to watch a video in the top screen while looking through comments in the lower screen.
How to use Single Take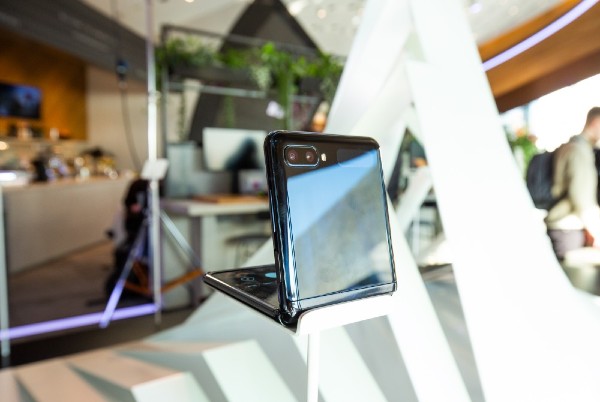 Single Take is a great new feature that captures a whole array of pictures and videos in just a… single take. Just open your camera and you'll see Single Take at the bottom left. Aim your camera at what you want, push the shutter and it'll record for 10 seconds. You'll then be treated to a gallery of different options – including photos, videos and time lapses.
How to use split-screen apps
Split-screen view is a great way to multitask and get the best out of the Galaxy Z Flip's tall 6.7-inch tall. But how?
Simply pick the app you want to open and press down on it. A menu will pop up. Select: Open in split screen view. You'll then be prompted to open something else in your other screen. So, you can watch a bad movie while texting your mates about it!
How to turn your fingerprint sensor into a scroll wheel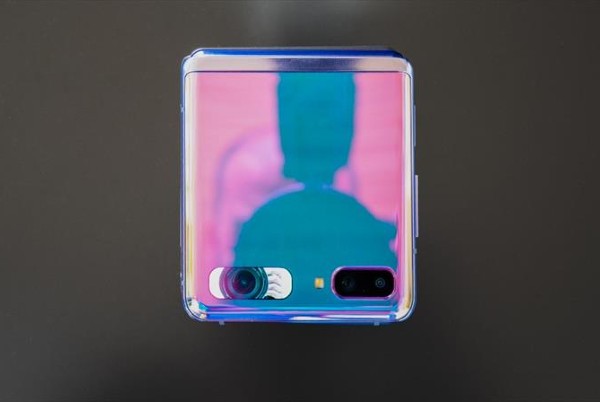 With such a beautiful screen, you may not want to get your fingers on it too much. Fortunately, there's a trick to turn your side sensor into a side scroller. Just go into:
Settings > Advanced features > Motions and gestures > Turn on Finger sensor gestures
Now you can scroll away without scuffing up your screen.
How to use Bixby Vision
Say you see a piece of furniture you like and want to find out about it, you can thanks to this clever feature. Simply snap a photo in Bixby Vision and it'll try to match it online. It's Samsung's answer to Google Lens and is one you should definitely play about with.
How to end a call in the coolest way possible
Ever fumble for the onscreen button to end a call? It's an everyday annoyance. Fortunately, The Galaxy Z Flip gives you a much more satisfying way to hang up. Just close your phone! It's that simple. Try it once and you'll never go back.