Say hello to the Moto G8 Plus and Moto One Macro
We check out Motorola's brand-new handsets…
05 Nov 2019

Few phone companies around today have the heritage of Motorola. In 1984, they released the first ever commercially available mobile phone – the Motorola DynaTAC 8000X. While it wasn't the most mobile of phones – it could give you 30 minutes talk time and take 10 hours to recharge – it was the first step of an exciting journey.
Thirty-five years later, things have changed radically, and mobile phones have evolved into powerful personal computers. But Moto's two newest models show that they're more than keeping up with the times.
Check out what happened when we go our hands on the new two Motos…
Moto G8 Plus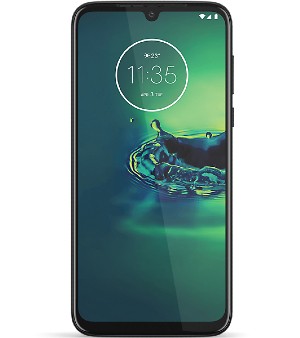 Moto G8 Plus cameras
Boasting a big 48MP Triple camera, the Moto G8 Plus grabs sharp, bright pics – no expert photography knowledge necessary. Its clever Quad Pixel tech means that it can achieve 4x light sensitivity – giving you great conditions in low light conditions.
And this tech also applies to its 25MP front camera – so you can get great selfies in low light – great for when you're trying to catch your whole table of friends when you're out for dinner.
Or how about filming the event? You'll also get more of what's in front of you thanks to its ultra-wide 117-degree lens.
Moto G8 Plus battery life
The G8 Plus will give you 36 hours of battery on one charge thanks to its big 4000 mAh battery. Plus, when you do get low on juice, its TurboPower charging will get back you back in the game in a jiffy.
Moto G8 processor
To keep everything super smooth, you'll be able to rely on its Qualcomm Snapdragon 655 ocatacore processor and a decent serving of 4GB of RAM.
Moto G8 Plus display
The Moto G8 Plus screen serves up a generous 6.3" Max Vision FHD+ HD+ edge-to-edge display. If that's a bit too techie for you to wrap your head around, it basically means that it's got a big, beautiful screen perfect for binge Netflix sessions and Youtube content alike.
Moto G8 Plus sound
And how can you enjoy your favourite show without great sound? Its powerful stereo speakers, tuned by Dolby, serve up crystal clear clarity.
Find out more and get your own Moto G8 Plus today.
Moto One Macro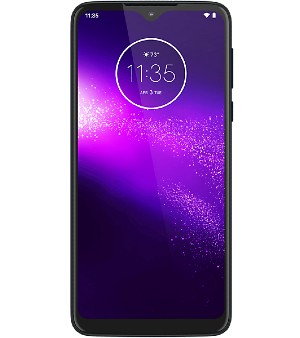 Moto One Macro cameras
The Moto One Macro's 48MP Triple camera comes with laser autofocus, meaning that your photography gets an upgrade without you having to go manual. Plus, if it's zoomed in detail you're after, the Moto One Macro is the one for you. It's 5x zoom means you can grab close ups of tiny wildlife that you'd never expect possible on a smartphone.
Moto One Macro battery life
Moto One Macro can last an amazing 45 hours on one charge, and its 4000 mAh battery recharges in a flash. Meaning you can do more of what you love.
Moto One Macro processor
We all know the frustration of slow-loading apps, which is where its MediaTek Helio P70 octacore processor comes to the rescue – so you can switch between video, camera and apps seamlessly.
Find out more and get your own Moto One Macro or Moto G8 Plus today.
Moto One Macro display
With its 6.2" HD+ display, you've got plenty of screen to watch movies and play games on. Plus, if you're reading on your phone late at night, the Night Light feature filters out blue light for a warmer tone.
Moto One Macro memory
As well as its 4GB RAM to keep things smooth, but then there's 64GB ROM for all the apps you need.