Smart technology: How your tablet can control your home
Want to make your home smarter? A tablet can be the best way to control your smart tech!
22 Apr 2021

Turn up the heating, turn off the lights or check on your empty house - all from your tablet! Why not use your phone? Well you can of course, but sometimes a bigger screen can help. Especially if you're looking at anything video-related, like a smart security camera feed. Or something with lots of detail like a smart thermostat!
What is a smart home?
Let's back up a bit. In case you don't already know, smart home tech are appliances or devices that connect to the internet. Washing machines and fridges, thermostats, light bulbs, security cameras and vacuums can all be smart these days.
By connecting these things to the internet, we can do and check all kinds of things whether we're home or not! In fact, you can basically run your entire home's technology from your tablet or smartphone.
Where does my tablet come in?
You can control most smart tech using apps on your tablet - whether you're on the sofa, sunning yourself abroad, or at work.
What can smart home apps on my tablet do for me?
• Turn on the heating while walking home from the shops
• Watching a movie? Dim the lights without leaving the sofa
• Be notified when the kids get home from school - even if you're still at work
• Check on the baby sleeping upstairs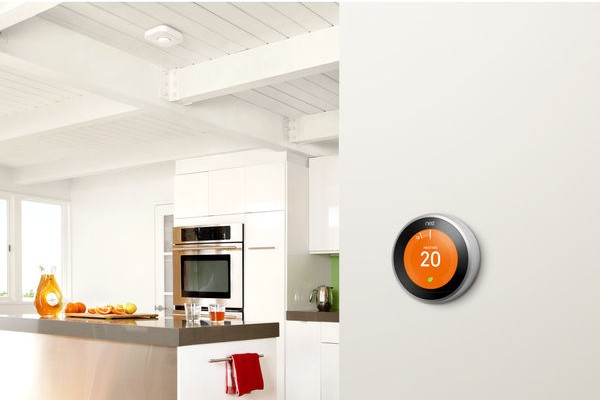 In a nutshell: Control your heating from your tablet with this thermostat that learns how warm you like it!
You can use the Nest Learning Thermostat as a regular thermostat and manage the heating times via your smartphone, tablet or computer.
But, unlike a regular thermostat, you can turn your heating up, down, on or off, even when you're not at home. And you can adjust the heating programme too, in case you forgot to do it before you left on holiday. Plus, the app is super easy to use, so you won't be left scratching your head.
If that's not enough, your smart thermostat could save you some money too. On the Nest app you can check your daily energy use or check out the Monthly Home Report. By breaking it down, you can see what times you use the most energy and spot opportunities to save! And when the thermostat senses you've left the house, it'll automatically go into Eco mode.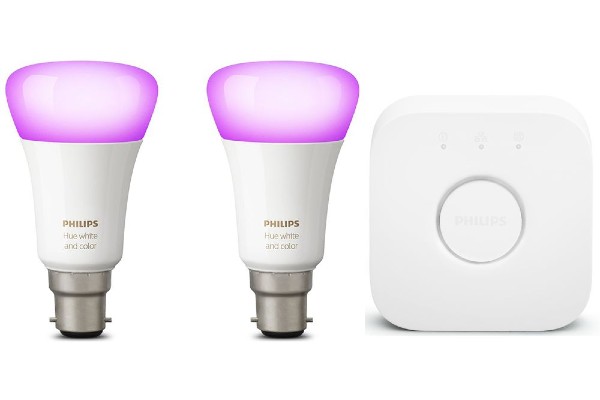 In a nutshell: Dim and brighten your lights from your tablet at home or away, and set programmes to turn them on and off at certain times of day!
With Philips Hue smart light bulbs you can control the lighting in every room of the house from a single app. Want them on for when you get home? Or forgot to turn them off before you left? No problem, just go into the app!
And not just that, but there are over 16 million different colour options. So you'll have the right lighting for every mood. Set up a programme, and with one touch you've got the right atmosphere for watching a movie, dinner or work. You can even sync them up with your shows or music, so that the lights react to the rhythm.
Connect as many as 50 light bulbs - completely wirelessly! Hue bulbs are designed to last as long as 20 years - no more changing bulbs every few months.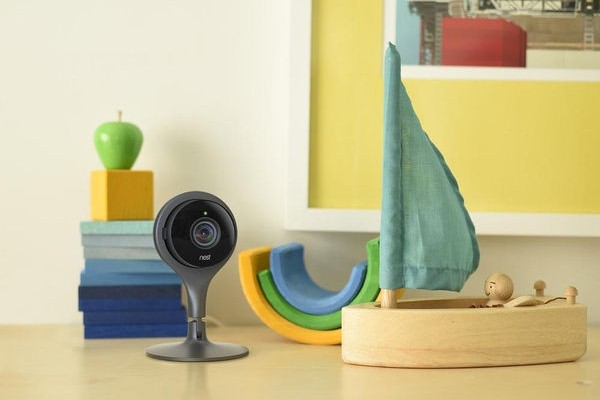 In a nutshell: A wireless camera that records when movement or noise is detected in your home and sends notifications to your tablet – it's also good for baby monitoring.
Want to know what's going on? This smart camera lets you view a live feed 24/7, so you can always keep tabs on your home. And if you don't want to end up checking it every 5 seconds while you're on holiday, no problem. You can set it to get an alert straight to your phone if it detects a sound or movement.
Plus you won't be squinting at your tablet's screen. The camera streams 1080p HD footage, so you'll see everything crystal clear. And did we mention the mic? You can also communicate with anyone in the room using the camera. So if you were using it as a baby monitor, you could sing a lullaby to get your little one back to sleep!