Start healthy eating Ninja style
Take your pick from super healthy air fryers, blenders and more.
20 Jan 2021

Is there a Ninja in your kitchen? These high-tech appliances are making a big name for themselves, and they're great for anyone that wants to start healthy eating and drinking.
From tasty one-pot roasts to delicious smoothies, eating healthy with Ninja doesn't mean you miss out on great taste and flavour (you won't even have to give up on your favourite chips). So go ahead and take your pick!
Ninja Foodi Multi Pressure Cooker & Air Fryer
For quick and easy one pot meals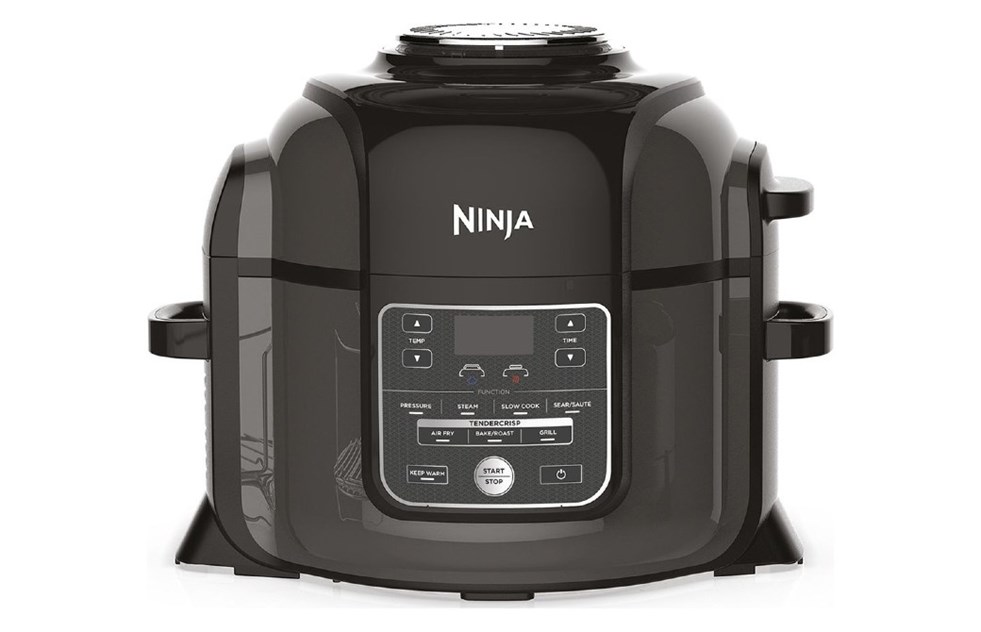 The Ninja Foodi is an amazingly versatile appliance. Get creative in the kitchen and use it to sear sizzling steaks, grill fish to perfection, steam vegetables, slow cook stews and so much more. Thanks to the magic of Tendercrisp Technology, it locks in juices to keep meat moist, and then uses the air fryer to give your dish a golden crispy finish. Yum!
If you want create hearty stews during these cold months, use the slow cooker function until the meat melts in the mouth. Or if you want to create dishes in less time, the Foodi's super-heated steam can cook up to 70% faster than traditional methods.
Cooking for the whole family? With the massive 6 litre capacity, you can make family dinners all in one go – even a whole roast chicken! The Foodi baskets are dishwasher safe, so when it's time to clean up there's no scrubbing involved. Easy.
Buy the Ninja Foodi OP300UK Multi Pressure Cooker & Air Fryer
Ninja Air Fryer
For healthy fries and perfect roasts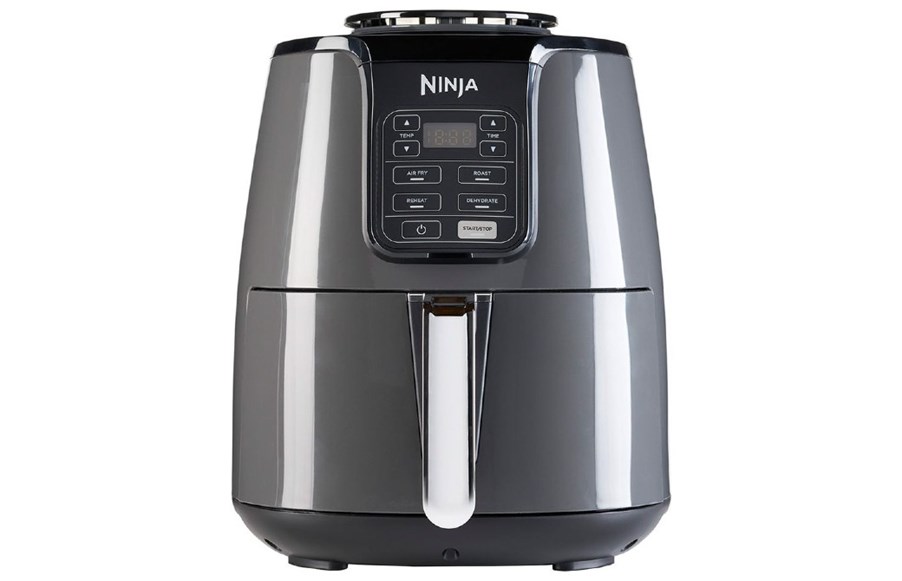 Fancy a chip? Craving some crispy chicken? With this Ninja air fryer, you can cut down on your fat intake, without giving up the foods you enjoy. In fact, you can cook fried food using just one spoon of oil – that's up to 75% less fat than traditional frying.
The Air Fryer can do a whole lot more than mere frying. Use the Roast function to make perfect roast beef, and add flavour and texture to all your vegetables. And thanks to its large 3.8 litre capacity, you can make dinner for the whole family in one go.
If you can't resist a snack, you'll love the Dehydrate function. Just chop up an apple, parsnip or anything you fancy, and you can create guilt-free vegetables crisps and dried fruit snacks.
Buy the Ninja AF100UK Air Fryer
Ninja Hot & Cold Blender
For delicious soups and smoothies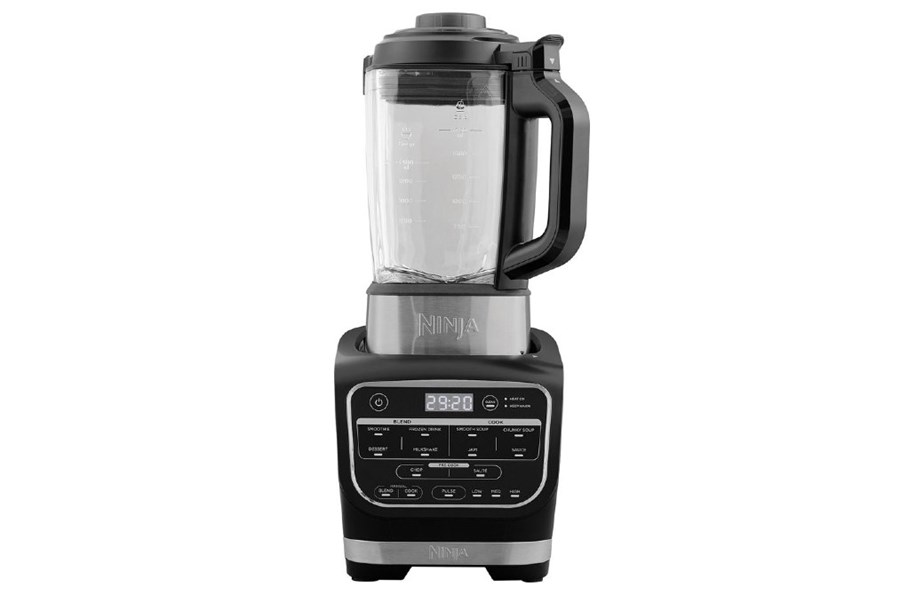 The Ninja Hot & Cold Blender makes it easy to create soups, smoothies and more. Simply put your ingredients in, choose a program and go!
Soup-making is made quick and easy thanks to the built-in heating technology. It can rapidly cook fresh ingredients, giving you hearty vegetable broth or spectacular chicken noodle soups in just 20 minutes. Or if a cool, energising smoothie is your preferred drink of choice, the blender will give it a perfectly smooth texture. Delicious!
And when you're all done, a dedicated cleaning program cleans and rinses the jug with the touch of a button. Other parts needing cleaned can go straight into the dishwasher, so it couldn't be easier.
Buy the Ninja HB150UK Hot & Cold Blender
Ninja 2-in-1 Blender
For easy sauces and instant smoothies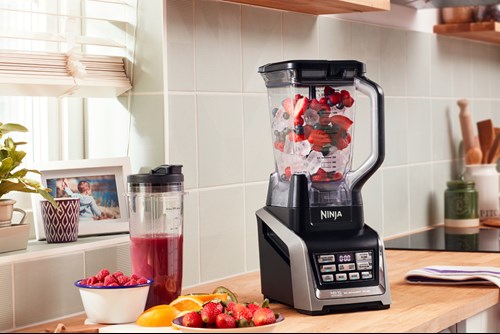 You get two powerful blenders for one here. First of all, you can use the large jug for making big batches – ideal for pasta sauces or fruit smoothies for all the family. You've also got the option of using the 700ml cup for blending smoothies and juices into. Perfect for making drinks just for you, that you can enjoy during your daily spot of outdoor exercise.
No matter which option you choose, an intelligent 'Auto IQ setting' makes it easy. Like all Ninja products, a simple button press is all you need to start creating great-tasting food and drink. Oh, and the crushed ice feature is great for home-made slushies or cheeky frozen cocktails.
Choose your Ninja cooking appliance