Take a shine to these 5 rose gold gifts
Pressies that'll tickle them pink.
17 Nov 2021

At this point our collective love of rose gold feels like way more than a fad. And who can blame us? It's flattering, it's warm and it looks ultra-luxe. So, if you've got a friend, partner or family member that wants their life to look a little rosier, check out these 5 blushing beauties…
Beats are known for two things. Their serious style credentials and their award-winning audio. So if you've got a fashion-conscious audiophile on your hands, these are a great shout.
The sound is crisp and balanced, so that everything from House to RnB sounds amazing. And your gift-getter won't necessarily have to crank up the volume either. Not only are the cushioned ear cups very comfy, but their snug fit helps cancel out background noise.
Of course, these headphones connect wirelessly with pretty much any phone, smart watch, laptop or tablet. But they're designed to work especially well with Apple tech. So if your friend's all about their iPhone or Apple watch, these headphones are a great choice – letting them pair easily and activate Siri's smart commands with one touch of an earcup.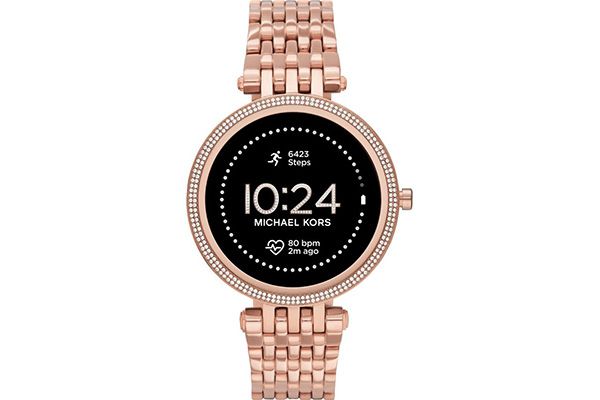 Since they're often made with sweaty workouts in mind, smart watches usually look very sporty. And that's great if you want that kind of sleek digital look. But what if it's totally put your mate off smart watches?
Enter Michael Kors – the king of affordable luxury. The Darci Gen 5E smart watch has the look of a designer analogue watch, with a rose gold (obvs) linked metal strap and circular watch face. But it's got a customisable AMOLED display.
And it's powered by Google's Wear OS. So they can make calls, use Google Fit to track their workouts, make contactless payments with Google Pay and use a ton of Google Assistant features.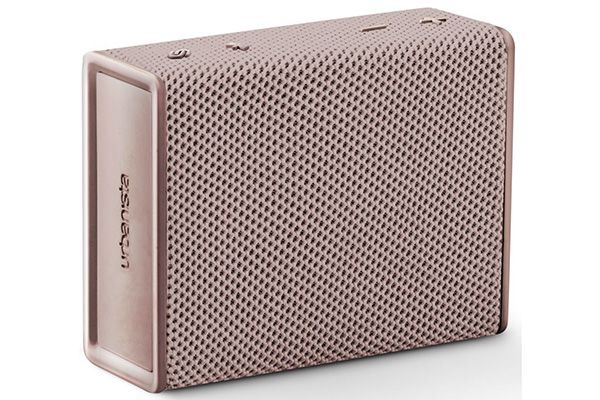 If your gift-getter is always playing tinny tunes from their phone – it's probably time for an upgrade. And this cute pocket-sized speaker makes a great little gift.
They can connect their phone wirelessly, and then take their music along with them to any room in the house. Or outside when the weather gets a bit warmer. Plus, it's splash proof. That means if your other half's keen on a little shower karaoke, their speaker's safe in the bathroom.
There's also a dedicated voice assistant button, so they can change the music without having to reach for their phone.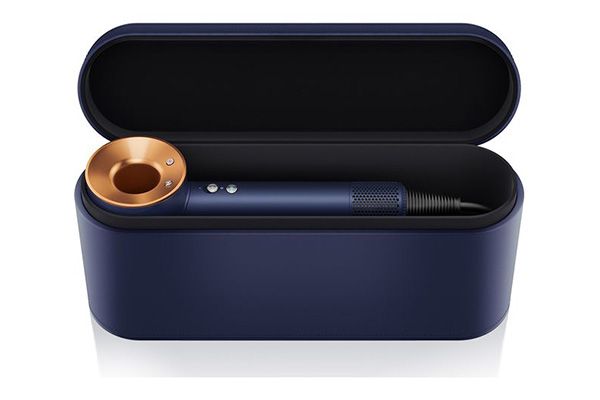 Okay, so you got us – it's not rose gold, it's copper. But Dyson's special edition Prussian blue and copper hairdryer is still very, very pretty.
More importantly though, Dyson hair tools are lusted after by pretty much everyone we know with longish hair. The Supersonic dries hair incredibly fast, but with a lot less heat damage. So if your mate/partner/family member/whatever has dry or coloured hair that could use a little extra TLC, this will make their Christmas day.
They'll also be getting extra styling tools to go along with their Supersonic. Stuff like the new flyaway attachment for creating smoother, sleeker looks. Or there's the diffuser for curly hair, keeping the bounce while banishing the frizz.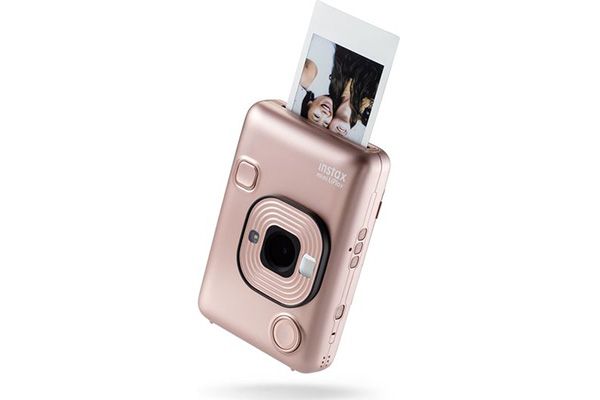 This is a really fun present for anyone with a thing for keepsakes. It's an instant digital camera, letting them print their snaps when they feel like it – to give to friends, stick up on their walls or create collages and photo albums.
It's the best of both worlds when you think about it. They're able to take as many photos as they want, add frames and filters, and pick their favourites – like they can on their phone. But when they print they can get something real out of it. Not just something that ends up on the Cloud forever.
Found what you need?
If you have – great. If not – don't worry. You can always chat an expert in-store or via video call on ShopLive. They'll be able to give you the lowdown on loads of great tech and gifts!