Tech students need for their first year – as told by graduates
The move to uni is a big transition. Recent grads tell us what can help make it as smooth as possible.
06 Aug 2021

We asked two graduates, Ben and Jemma, to give us their top tech tips for settling in to uni life...
A reliable laptop
"The main thing you need for your first year at uni is a good laptop," says Ben, who studied graphic design. "I thought I could just use the old laptop I'd had for years, but it couldn't handle all my design software. Needless to say, it didn't last the year."
It doesn't matter if they're studying English, chemistry or art – they'll need a laptop that's powerful enough to handle everything thrown at it.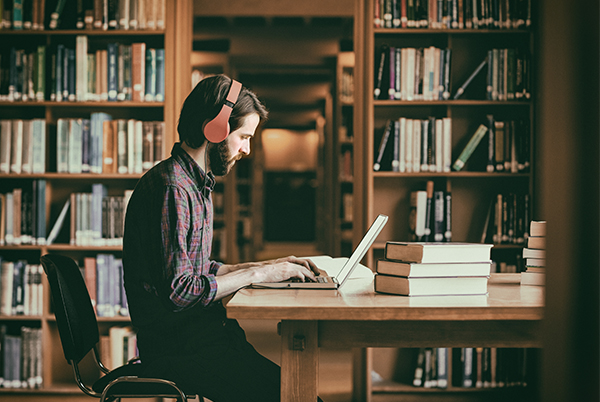 Any suggestions?
HP Pavillion 14 is a good pick. It's powerful enough to run most of the apps you need for coursework, plus it's got a touchscreen for art projects or entertainment too.
A lightweight laptop is also a good call, according to History grad Jemma.
"I'd no idea how much I'd be carrying it around," she explains. "I spent so much time going from lectures to the library and back, so I needed one light enough to chuck in my bag."
Many laptops have solid state drives (SSDs), which means they can pack a lot of power and storage into a lightweight design. Plus, they boot up nice and quick – great for catching all the essentials in class.
Any suggestions?
At only 1.1kg, MICROSOFT 12.5" Surface Laptop Go means you get a lot of power in a small package. And that 128 GB SSD will come in handy for all those essays, files and...movies. You can't work all the time.
Laptop accessories
There are certain things that'll make life much easier for any first-year student as they settle in to uni life.
An external hard-drive will allow them to back up all their most important projects, large and small, as well as store heaps of first-year photos – just like big, techy photo albums. And a high-quality webcam allows them to keep in contact with everyone they need to – be it family back at home, lectures online or classmates for a group project.
"One of the best things my dad bought me was my little printer," says Jemma. "It was just a simple one because all I needed to print was essays, but it made all the difference not having to line up in the library right before a deadline."
Whatever your budget and whatever their course, you're sure to find the perfect printer for their needs.
It doesn't have to be anything fancy, but a home printer quite simply cuts the faff - whether they need to print, scan, photocopy or do all three. Plus, some can even be controlled by a smartphone.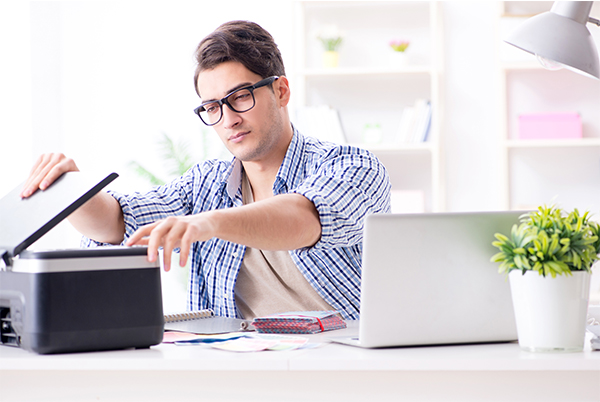 Any suggestions?
The WD My Passport Portable Hard Drive has 1TB - which should be plenty for files, photos and more. The LOGITECH Pro C920 Full HD Webcam is great for anything from live streaming to remote tutorials. And we've got some great HP printers that can handle all kinds of jobs.
Home comforts
The move into halls is exciting – but it can be daunting too. There are some things which can make their dorm a home away from home.
"I had no idea how busy I'd be," says Ben. "I didn't always have the time to cook proper meals…the toaster was my best friend in first year."
Such is the way for many students. With all the socialising, uni events and – ahem – a few lectures thrown in, a quick cheese on toast is the perfect remedy. The question is, one slice or two? Or three, or four?
You might also want to consider investing in a good, reliable kettle – students need to keep the caffeine flowing during their busy first year.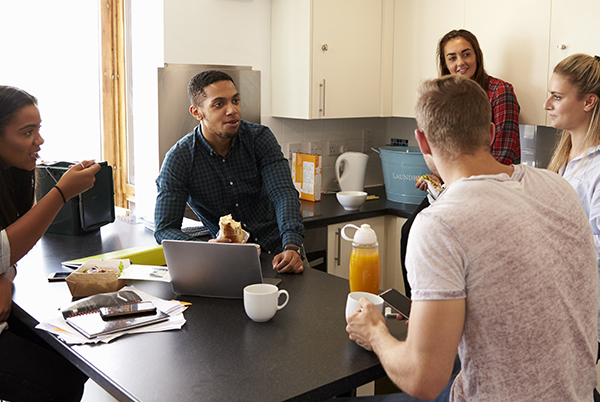 Any suggestions?
The R HOBBS Inspire Luxe 4-Slice Toaster can defrost as well as toast - so have plenty of bread in your freezer and it'll last much longer and won't go stale. And when you want a cuppa, RUSSELL HOBBS Inspire Luxe Traditional Kettle will boil water in under a minute. Great when you wake up late for lectures!
Good-time gadgets
University is some of the best years of their life, so make sure it's not all work and no play. Downtime can be loads more fun with the right tech.
"One of my roommates brought speakers, so we always had some kind of party going on at ours," says Jemma. "It makes such a difference when the sound's good – plus, you could control the music from your phone. So anyone that wanted to could play DJ for the night."
For great sound to get the ultimate halls party started, send them off to uni with a Bluetooth wireless speaker.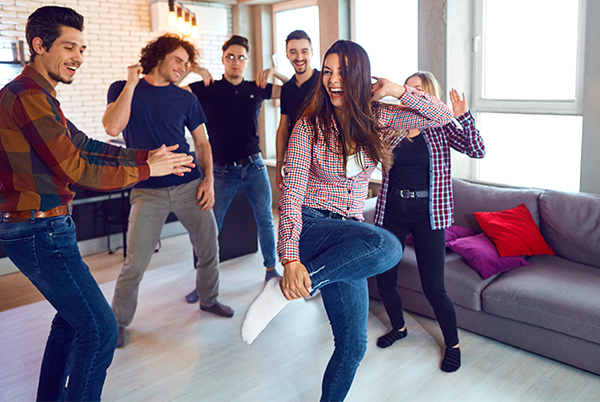 Any suggestions?
This SONY SRS-XB23 Portable Bluetooth Speaker is a good shout. It's super compact but has impressive bass. Plus, it's water, dust and rust proof - which is reassuring as anything can happen at student parties!