Tech to make caring for your baby easier
Take some of the little stresses out of caring for your new arrival.
29 Jul 2021

We know that caring for a baby is probably the most difficult thing you'll ever do. It's never easy. But luckily, there's some really handy tech to make bits of it… easier.
Ask any parent and they'll tell you that two of the biggest baby-care challenges are mealtimes and bedtimes. And while there's no magic wand, having the right tech can make it all a little less stressful. And that can be a big deal for new parents.
So, let's take a look at some tech that can lend you a helping hand.
Mealtimes
Making sure your baby is eating properly and at the right times is so important. Fortunately, we've got some little helpers…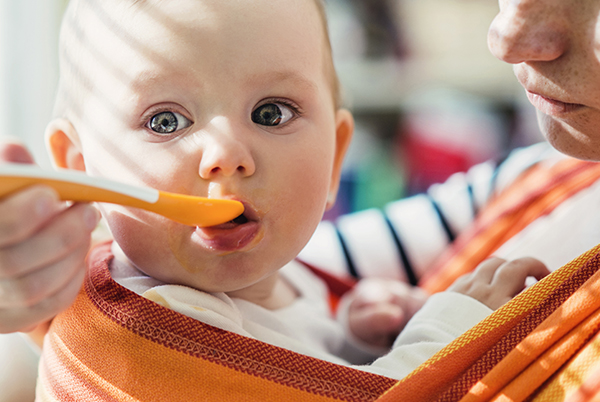 Breast pumps
If you're breastfeeding, newborns will take a bottle of milk about every two to three hours around the clock. During your baby's first few weeks, you should try to to pump at least every two to three hours – which works out at eight to twelve times a day. This will help stimulate your body to produce a healthy milk supply. An electric breast pump will make this much easier.
Tip: The Tommee Tippee 'Made for Me' single electric breast pump is designed to be quiet and comfortable.
Bottle sterilisers
Whether you're using breastmilk or formula, it's so important to keep everything clean and safe. Sterilising helps to keep your baby safe from infection and germs. A steriliser makes the job much quicker and simpler.
Make sure you sterilise all your baby's feeding equipment (including bottles and teats) until they are 12 months' old. This will protect your baby against infections, in particular diarrhoea and vomiting. Investing in a good steriliser will help you do the job quickly and safely.
Bottle / food warmers
Bottle and food warmers are a great idea for so many reasons:
Babies like warm milk
Breastmilk is body temperature so if you switch to formula, your baby will probably prefer it warm too!

They're safer
Some mums microwave milk to warm it up which can be dangerous and cause hot spots or uneven heating and burn your baby's mouth. Using a bottle warmer is safer.

They're faster
Running hot water over the bottle or warming it in boiling water takes a lot more time and effort than using a warmer.

They're healthier 
You should never heat up breastmilk in the microwave – as it can ruin the composition of the milk and destroy key nutrients.

They're less work 
If you go with a stovetop heating method, or put the bottle in a bowl of warm water, you'll have that many more items to wash. That's one less job!
Tip: Tommee Tippee complete baby feeding set both warms milk and sterilises with steam. That's all those bases covered!
Baby milk dispensers
These handy milk powder and formula dispensers make it easy to pre-scoop the right amount of feed to prepare the perfect bottle day or night, or on the go. Store a perfect portion of feed inside your bottle, saving space and ensuring you're ready to feed baby any time.
Tip: Quickly and accurately prepare your baby's bottles with Tommee Tippee perfect bottle prep machine.
Bedtimes
Making sure your baby is comfortable will help them get off to sleep. And getting tech to help give you peace of mind will help with your sleep too…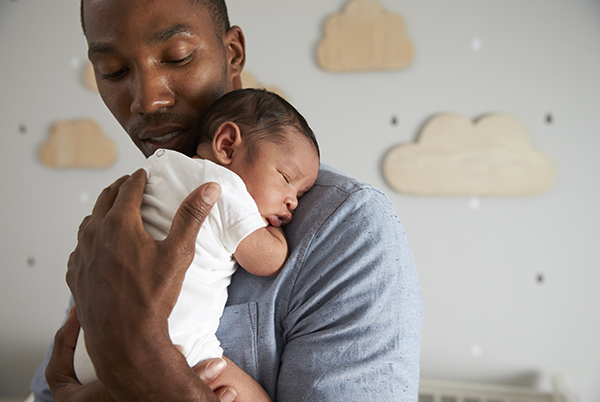 Projector mobile
Want to know the secret of a good night's sleep? A cot mobile or light projector is often one of the first things to try. These sleep aids for babies are designed to help soothe your newborn through gentle movements, sounds and lights. They're also a cute addition to your nursery décor!
Tip: This Chicco 'Next 2 Moon' 3-in 1-projector makes the nursery a calm place for your baby to sleep.
Video baby monitor
Baby monitors are a huge help! The obvious benefit of a video monitor is the ability to see your baby. One click provides anxious parents with peace of mind without needing to disturb their precious sleep. Bliss!
It'll also save you from checking every unfamiliar noise coming from their crib. A quick check of the monitor puts your mind at ease – meaning they can get their sleep and you can too!
Tip: See and hear how baby's doing with Vtech smart Wi-Fi video baby monitor.
Room thermometer
Making sure your baby's room is a safe temperature and isn't too hot or cold is important, so investing in a baby room thermometer is often a good idea, allowing you to check the room temperature at a glance.
Tip: Check everything's just right with Gro Egg2 ambient room thermometer.
Your little tech helpers...