Tech to take with you on your next staycation
Clothes? Check. Sun cream? Check. Power bank? Check…
19 Jul 2021

So, you're finally getting that relaxing week of downtime you've been waiting all year for. Nothing but peace and quiet, incredible scenery and the people close to you. But before you rush to unplug from the digital world, you may not want to leave all your tech behind. In fact, some gadgets can make your holiday even more relaxing.
From keeping your phone nice and charged to getting that peaceful, zen feeling, here's our pick of the portable tech we think should be in every suitcase this summer:
Power up
Travel tickets, hotel bookings, restaurant reservations, car hire confirmation - you can access them all in one place: your phone. That's why it's important that you've always got enough juice while you're away. And because you'll be out exploring new scenery and architecture, you won't be near a plug point all the time. Portable power is the best option.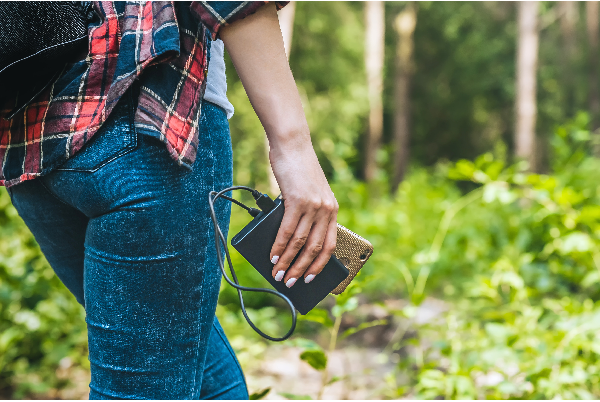 A power bank like the Belkin 20,000 mAh is a real holiday essential, and one that'll come in handy for everyone. It's got the power for up to eight full charges, which is ideal for long journeys and big days out, and can plug into two devices at the same time. So, you can charge your partner's phone, too.
And, relax…
Whether you're staying in a quiet cottage or going on a seaside getaway, you'll want some real 'you' time. A chance to shut out the rest of the world and focus on the things you enjoy, be it a soothing podcast, seminal album or specially created holiday playlist. If that sounds like you, you should definitely make some space in your suitcase for some noise cancelling headphones.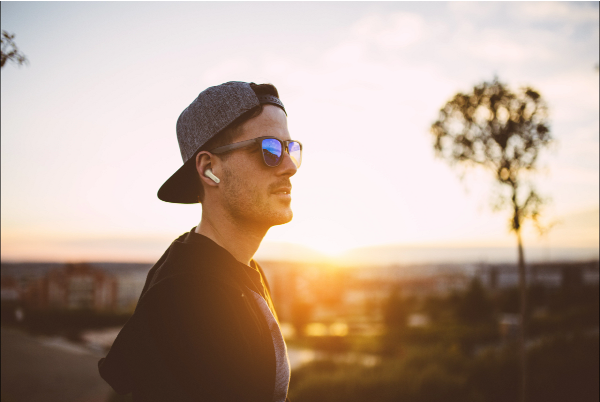 Using inverted sound to block out the noises that are going on around you, noise cancellation lets you really zone in on your music. We're not joking – it can make a bustling city break feel like a relaxing spa retreat.
Keep everyone entertained
After a day of exploring, soaking up the scenery and checking out friends' recommendations, it's time to head back to your accommodation. Why not get everyone together and watch a film?
Whether you're staying in a hotel, apartment or holiday home, it's unlikely that they'll have a state of the art TV (you may be stuck with the choice of just five channels...).. A streaming stick like the Google Chromecast takes up minimal luggage space and has the skills to turn any TV smart.
It's simple. Plug it into the TV's HDMI port, set it up with the Wi-Fi, and cast anything from your phone to the TV. Anything. Netflix movies, Amazon Prime shows, YouTube channels, even your own photos and videos from your day out via Google Photos. And because you choose what you're watching from your phone, everyone can take control.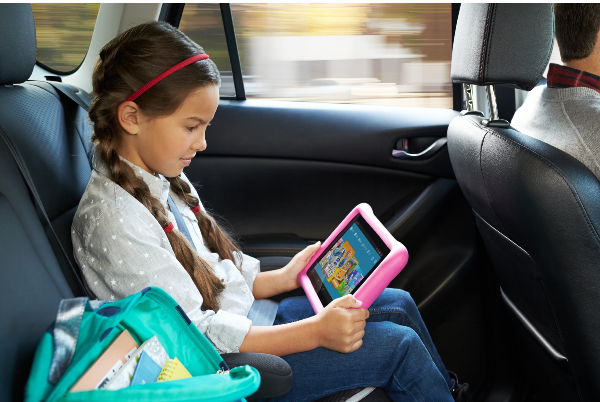 What about keeping the kids entertained on the way there? Easy. With a great tablet like the Amazon Fire HD Kids Edition, their favourite cartoons, games and apps are only a few taps away. There's even a huge choice of free books as well. You may get that peace and quiet earlier than you expected!
Snap happy
Smartphone cameras are getting better all the time. But, if you're after stunning holiday snaps that capture tonnes of detail and stand the test of time, a separate camera is still a holiday must.
Compact cameras easily fit into any kind of bag, whether you're carrying a tote bag to the beach or a rucksack on a hike. Because they have a bigger sensor and physical zoom, they let in loads of light and make panoramic and close-up shots burst with colour. The Canon PowerShot G7 X MK II camera even has Wi-Fi built-in, so you can share your snaps to your socials the moment you get back to the hotel.
And don't put your smartphone away just yet. Want that perfect holiday family photo? You can even use your smartphone as a remote control and get that postcard-worthy picture without the traditional 10-second timer rush. Say cheese.
Curl up with a good read
There isn't much better than losing yourself in a gripping, vivid story while you're away on holiday. But how do you choose what book to bring along? What if you're a voracious reader? Easy! Bring your whole library.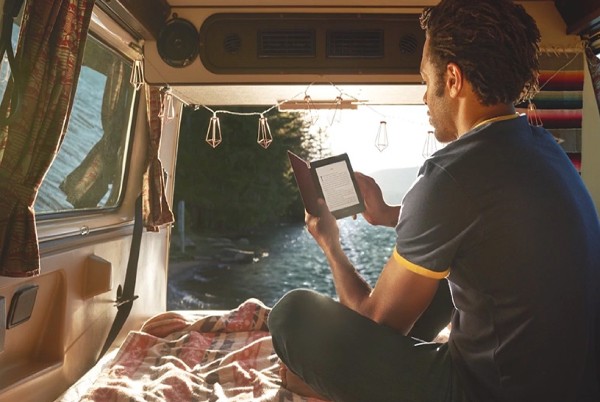 No, we don't mean dragging an entire suitcase filled with paperbacks. We're talking e-readers. These tablet-like devices have an anti-glare screen that looks just like printed paper, so you can fly through the chapters while you're soaking up the sun. Not only that, but an e-reader like the Amazon Kindle can hold thousands, and we mean thousands of books.
So, no matter if you're a historical fiction fan or an autobiography enthusiast, you can go straight from one book to the next. And that e-reader? It weighs roughly the same as a phone, less than your average paperback book. You can actually pack more books and save space this way. It's a win win!
The perfect tech for holiday mode