The best family tablets for the summer
From parental controls to robust casing, here's what to look for when buying a family tablet for the summer…
07 Jun 2021

If you've got kids, a tablet's the perfect travel companion – especially for those long car journeys. That's not all though, they're great for chilling at home during the long summer break too. What makes a tablet so handy? You can:
Easily carry it around with you in a small bag – it's lighter than a laptop but bigger than a smartphone
Watch movies and TV shows in the car, train or plane
Read or play games while relaxing out of the sun
Use learning tools to refresh before starting the new term
But when kids (and tech) are involved, accidents can happen. So you'll need a device that can survive the odd knock! We'll show you what to look for when buying tablets for children…
Tablets for younger kids aged 3-10
When you're messing around by the pool or playing on the beach, it's easy for tech to get dropped or splashed with water. Kids' editions of regular tablets are usually a bit more robust thanks to a protective casing. That makes them ideal for younger children. They also come with pre-loaded games and apps that are age-appropriate.
Look for:
Robust rubber casing to protect the device if it gets dropped
Parental controls to ensure your child doesn't go anywhere on the web they shouldn't
Child-friendly interface designed for little hands
You can also look for a tablet that allows you to set time limits on usage if you're concerned about how much time your kids are spending on their devices. Follow these top tips from Internet Matters to manage children's screen time...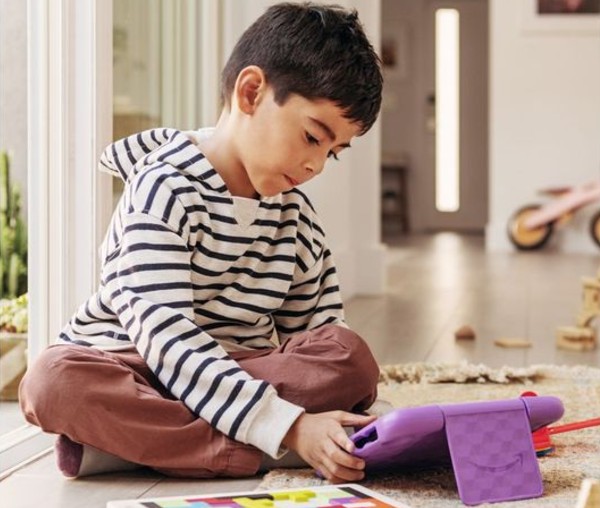 Try the Amazon Fire 8 Kids Edition Tablet for total peace of mind. With its rubber bumpers and 2-year guarantee, it can deal with the clumsiest of kids. And your children'll get a one year subscription to Amazon Fire for Kids Unlimited with it- so they can check out thousands of movies, books, educational apps and games!
Tablets for older kids aged 11-16
An older child will want something a bit more grown-up and powerful, with more advanced tech for gaming and watching movies. But you'll still want to retain control of how much time they spend on it. And if you're worried about it breaking, you can always add a case to it for added protection.
Look for:
Something affordable in case it does break
Long-lasting battery. If you're travelling long distances, you don't want to run out of juice
Multi-family user mode, so everyone can have their own account. That way you only have to take one tablet on holiday with you.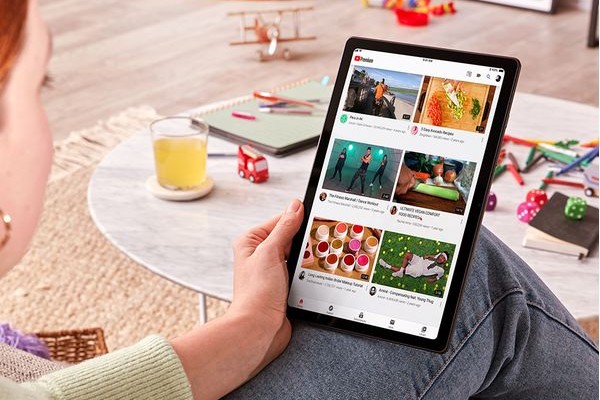 Keep them entertained for hours with the Samsung Galaxy Tab A7 Tablet, thanks to its 10.7" Full HD display and Dolby ATMOS sound. And if you want to get real brownie points with the kids, you can download a ton of movies or shows before you go on holiday or hit the road. There's no chance of running out of space, since the Galaxy Tab's got 32GB storage built-in and you can add another 1TB with a microSD card.
Then there's Samsung Kids – a special feature you can turn set up on your Galaxy tablet to make it totally child-friendly. It makes sure everything on there is age-appropriate, lets you customise what your kid has access to and gives access to a load of great kid's content. And when you want a go, you can just turn Samsung Kids off- easy!
Tablets that will take them into the school year
We're cheating a bit here, since these aren't technically tablets. But a 2 in 1 Chromebook or laptop is a great choice for older kids that need something for their schoolwork as well as their downtime. With a 2 in 1, you can either flip the screen around or detach the keyboard, so that you can switch between a traditional laptop set up and something more like a tablet that you can hold in your hands.
Look for:
Portability, since you don't want anything too heavy for them to carry round regularly
A long battery life to last long trips and the school day
A flexible set up that lets them switch between work and play.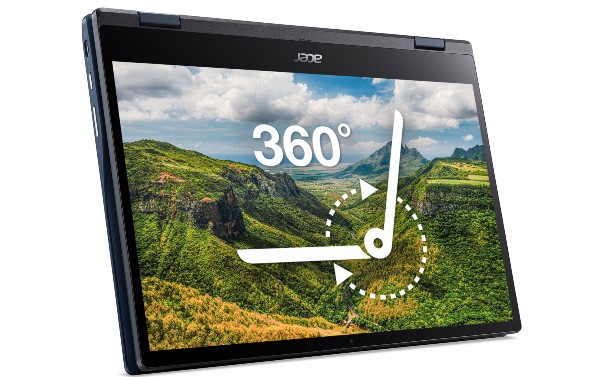 Chromebooks really shine when it comes to older kids and teens. Their stripped down layout makes them super speedy, easy-to-use and gives them a seriously long battery life- like this Acer's 14 hrs!
This Acer Chromebook Spin LTE is also really light and sleek, so you can quickly tuck it into a backpack no problem. And with the 360 degree rotating hinge and touchscreen, it's easy to switch between laptop, tent and tablet mode. There's also Google's Family Link if you want to manage your child's screen time.
Tablet covers
If you're not ready to invest in a new kids' tablet just yet, but would still like to protect your current device from the hazards of a summer holiday, a protective cover could do the trick.
Some cases are waterproof and shockproof. This can make your current tablet more robust or protect a new one you buy.
Find a tablet case to protect your device
To find the perfect tech for your family holiday, check out our full range of tablets