The Dyson V15 Detect™ vacuum ultimate cleaning challenge
We check out the advanced technology behind the Dyson V15 Detect Absolute vacuum.
26 Jul 2021

Dyson has become famous for its vacuum cleaners, packed with pioneering technology and innovative features. But how much better can they get?
How about a vacuum cleaner that uses a laser in the cleaner head to detect dirt you can't normally see? Or one where the brush bar doesn't get tangled up by pet hairs? Or one that can deep clean carpets every time you turn it on? Dyson say that their V15 Detect Absolute Vacuum can do it all, so we decided to put it to the test!
Scientific proof of a deep clean
The first challenge is all about vacuuming up dust and dirt. We gave 30 seconds to make the hard floor as clean as possible and we're looking at two things: First, the size and quantity of microscopic particles that the LCD screen detected and second, how clean the floors actually looked.
But why worry about particles if they're microscopic? The reason is that some of these may irritate the nose or throat, or act as triggers for allergies and asthma. Dyson's whole-machine filtration traps them and expels cleaner air into your home.
And there's no compromise on performance. A Hyperdymium™ motor spins at up to 125,000rpm, drawing air through 14 scrolled cyclones to generate forces of up to 100,000g. This removes dust from the airflow – so there's no loss of suction.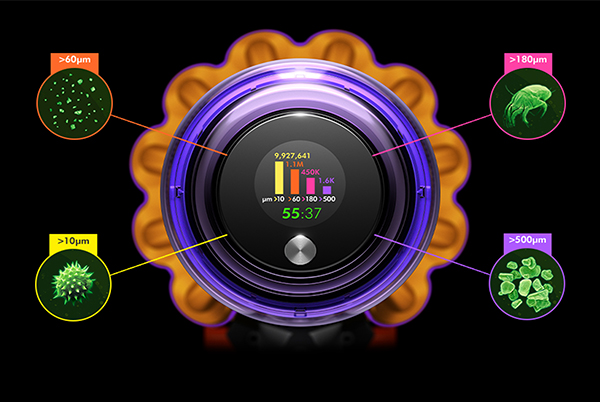 Anti-tangle technology
Next, we tried it on the carpets to see how well it performs on dog hair. The vacuum comes with a Hair screw tool – designed to pick up pet hair and other long hairs. The Anti-tangle conical brush bar spirals hair off and into the bin. Sounds great on paper. But does it work?
We thought we'd make things even tougher. We also vacuumed up some ribbon to put the anti-tangle tech to the ultimate test. Because when you're giving the place a vacuum, it's easy to suck up things you don't mean to – but a nightmare to untangle them from the brush bar.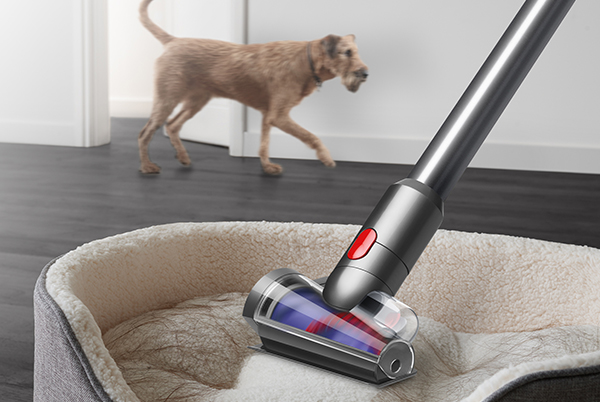 Automatic deep cleaning
How about getting a deep clean every time you turn your vacuum cleaner on?
Put the vacuum in Auto mode and its Dyson DLS™ technology inside the High Torque cleaner head monitors brush bar resistance 360 times a second. So, it'll automatically adjust power across different floor types.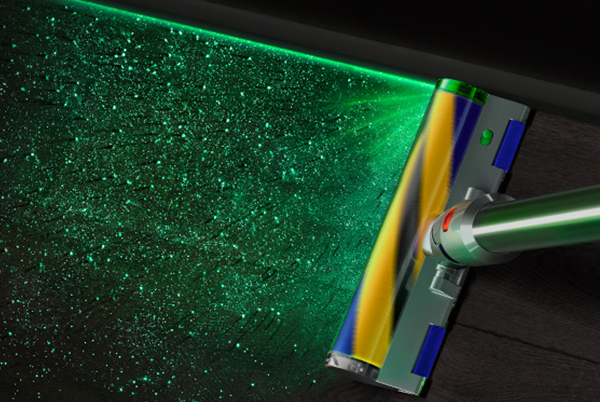 Got any questions about Dyson V15 Detect™ vacuums? Then get advice while you shop with our ShopLive experts.