The tech you need to get started as a vlogger
Get 3 vlogging must-haves in one with the Sony ZV-1
04 Jun 2021

Got a passion you really want to share with the world? Or maybe you just love the videos your fave YouTubers put out and think "I could have a go at that!"
Despite their millions of subs and lavish lifestyles, every vlogging superstar had to start from somewhere. And the great thing about vlogs is that they don't need a whole heap of tech. All you really need to get going are three things: a great camera, a reliable microphone, and a sturdy tripod or mount.
Fortunately, we've found a camera that comes with all three! It's the Sony ZV-1…
Great camera
It doesn't matter how good your content is. Without great picture quality, new viewers will turn off. Fortunately, the ZV-1 comes with 4K HDR. So, your videos will be super sharp and great quality.
Then you've got some features which are perfect for vloggers: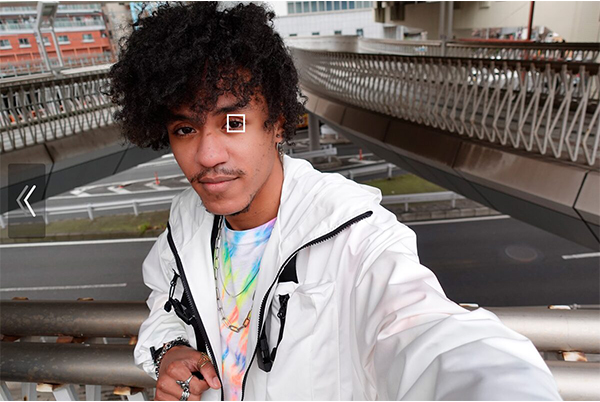 Eye autofocus
Autofocus is a godsend when you're filming a vlog and just need to concentrate on what you're saying. But the ZV-1 also comes with Eye autofocus, so it will track your eyes and keep them in focus throughout the video.
Image stabilisation
And then there's image stabilisation which will keeps thing steady no matter what you're filming. If you're vlogging on the move, this means you'll get a smooth, clear shot while you walk and talk.
Background blur
On top of the camera, you've got a bokeh button for one touch background blur. As well as giving your vlogs a pro look, this is great when you want to keep the focus on your face and not on any distracting backgrounds. Especially if your room's a bit messy!
Fippable vari-angle screen
And a great vlogging camera isn't just about picture quality. The ZV-1 has the vari-angle LCD screen, which means you can flip the viewing screen to face you when you're filming straight to camera and then you can flip it right back when you're filming something else.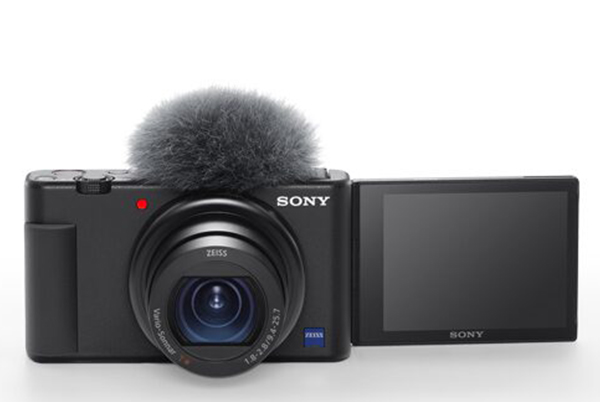 Reliable microphone
One of the things that makes it easy to take the ZV-1 on the move is its weight. At only 294g, you get a vlogging camera that weighs the same as a flagship phone. And if you don't want to add extra weight with a bulky mic, you really don't have to.
The ZV-1 has a directional 3-capsule mic that captures audio really clearly while filtering out those annoying background sounds. And if you're out and about, you'll be amazed at how well the included wind screen filters out those gales.
Sturdy tripod/ mount
No need to drag a separate tripod along with you. The SV-1 actually has one available to pick up that has three uses! Not only is it a great little tripod, it's also a grip for vlogging on the move. Really useful for those walk and talk shots.
And here's where it gets clever. The grip actually doubles as a remote control for your camera – with buttons for taking photos, shooting videos, zoom etc.
So, whether you're shooting in your bedroom, doing an interview or filming on the move, you're covered!
And right now, you can buy both the ZV-1 & BT Grip together and save a bundle. Nice!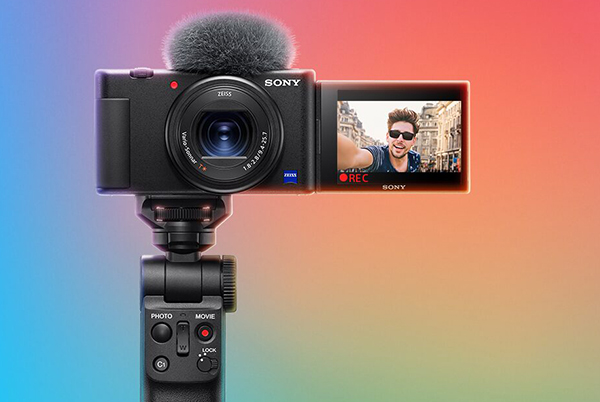 What about editing?
If you keep your vlogs simple, editing can be simple too. In fact, you can do loads of editing on your phone these days! Check out the Imaging Edge Mobile app for one.
But if you want to take your vlogs up a notch, it's all about the edit. If you like to vlog on the move, you should also pick yourself up a laptop than can handle editing software and can render your videos without freezing – so a laptop with good processing power, plus plenty of memory and storage.
Check out the ZV-1 in action!