Top tech for baking hacks
Leaving more time for eating!
10 Sep 2021

There's nothing better than taking the first bite of a mouth-wateringly delicious bake, knowing you made it right in your own kitchen. Except maybe knowing that you got it done in no time at all, with no stress and no extra effort. Yeah, that does sound pretty good.
The good news is that dream's in reach! With a few handy pieces of tech, you make getting the perfect cake, loaf or pastry even easier.
Fresh loaves without lifting a finger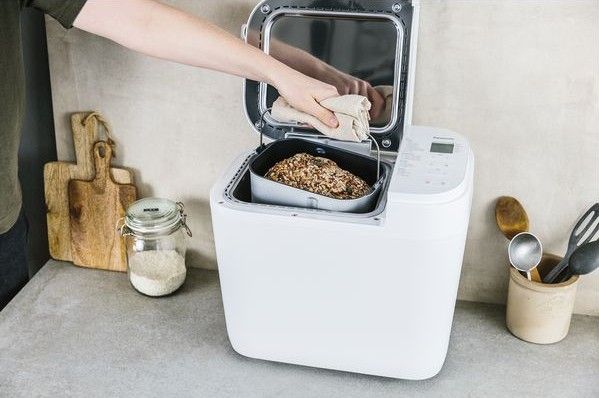 Making bread from scratch can take ages –kneading, proving, cleaning up all that flour. With a bread maker, you add your ingredients to the machine, set it to the right programme and the rest is done for you.
A breadmaker's also great for anyone cutting out gluten. Most supermarket gluten-free bread is kind of… meh. But homemade gluten-free bread? Well, that's a whole other story. So having the option to make your own (without spending hours in the kitchen) is a gamechanger. Take the Panasonic SD-B2510WXC Breadmaker. It has specialist gluten-free programmes for bread, pizza dough and even pasta.
Extra hack: Bread makers can do way more than just bake bread. They can make cakes, desserts and jam too! So why not make some spread to go along with that golden toast?
Mix things up!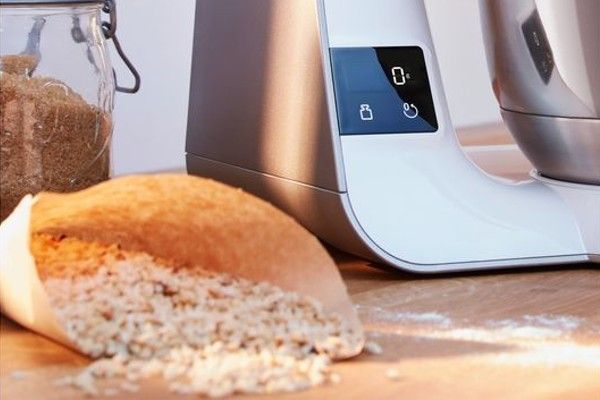 Unless you're trying to work off your cake ahead of time, mixing can be a faff. Especially if you're dealing with large quantities or a very dense dough. That's why getting a stand mixer to do it for you is a bit of a no-brainer.
Most have different attachments that cover off a whole bunch of food prep, like mixing, kneading and blending. The Bosch CreationLine Serie 4 Stand Mixer even has a built-in timer, so you can set how long you want the machine to run. And while the mixer's doing its thing, you can get on with something else.
Extra hack: Don't want bits of egg and flour flying across the room every time you put your mixer on a higher setting? Get rid of splatter by draping a tea towel over the bowl.
Really grate vegetable cakes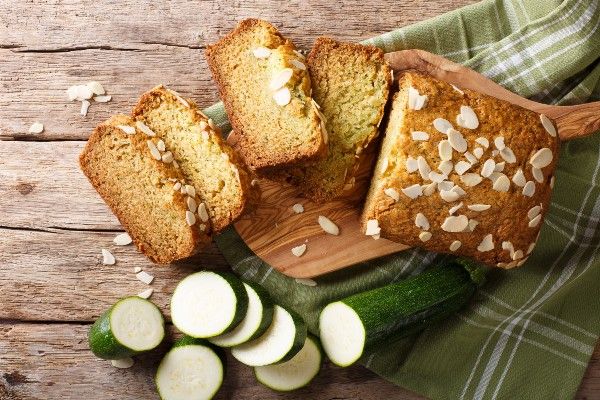 Now, most of the time we wouldn't recommend using a blender in place of a mixer. That's because a blender whirrs round so fast, it can quickly overwork a batter or dough. And an overworked dough makes for a rubbery bake. No thanks.
But there is an exception. Vegetable cakes! Rather than grating a ton of fresh veg, you can quickly whizz up a batter for a carrot cake or zucchini bread.
Extra hack: If you're all out of caster sugar but the shops are shut, don't worry. Use a hand blender like this Bosch ErgoMixx to blend sugar, making granulated into caster or caster into icing. Just make sure you put a towel over the bowl to stop it going everywhere!
Ditch dried out ingredients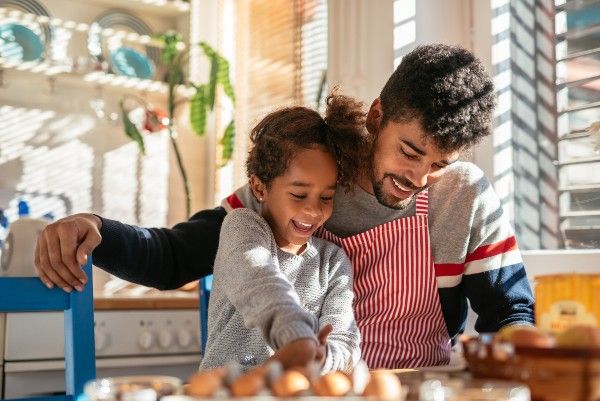 Have your baking bits and bobs seen better days? Microwaves are brilliant for rehydrating dried out food. Like…
Brown sugar. If it's turned into a solid brick, put the packet in a microwavable bowl along with a damp paper towel. Zap it in the microwave for 20 seconds and you've got soft sugar again!
A vanilla pod. Freshen it up by sprinkling it with a few drops of water and microwaving it for two or three seconds.
Or if you need liquid chocolate or butter for your batter, save yourself a couple of minutes. Instead of doing it over the stove, pop it in the microwave. Panasonic's NN-ST46KBBPQ Solo Microwave actually has a specific setting just for melting chocolate!
Extra hack: Did you know you can actually make a cake in the microwave? There are loads of mug cake recipes out there!
Chop chop!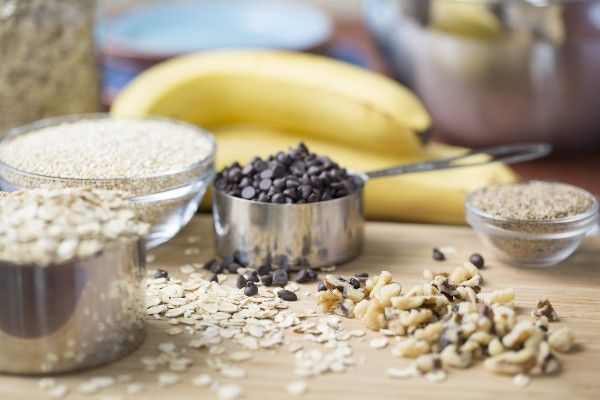 The best way to chop up bits for your bakes is with a food processor. Whether they're walnuts for your coffee cake or pistachios for your baclava, sticking them in something like this Kenwood MultiPro Compact FDM310SS Food Processor is way easier than chopping them with a knife. That way, you don't have nuts pinging everywhere… or risk losing a finger!
Extra hack: Make your brownies and cookies extra decadent by using chopped up bits of your favourite chocolate bar instead of pre-made chocolate chips.
All set to get started?
If you need any help finding tech for the perfect bake, you can pop in-store or chat to a tech expert via video call on ShopLive.