Transform your temporary WFH space into a proper office
Makeshift workspace not cutting it anymore? Here are some tips to get it sorted.
01 Apr 2021

Remember back in Spring 2020 when we thought we'd be working from home for a couple of months max? Well, that hasn't happened. In fact, it looks like a lot of us might choose to stay home even when we can get back to the office. It's estimated that by 2025 at least 70% of the workforce will work remotely at least five days a month[1].
So now that the new normal's here, is working at the kitchen table on a tiny screen really cutting it? Probably not. But don't panic- we've got some tips to turn your makeshift office into a permanent oasis of productivity.
Get yourself a desk
Having your own dedicated workspace is more important than you might think. If you're eating, relaxing and working all in the same place, it's going to be much harder to separate your work life from your downtime. Not good for switching off after a long day, or for helping your mind focus when you need to get your head down!
If you're short on space a desk with extra storage like this Teknik Bench Desk could help. With two compartments to fit all your work bits, it's easy to keep everything tucked away. So your office doesn't start taking over the house! Plus, its open design stops your home looking cluttered.
Want to really take it to the next level? Try a standing desk. They're better for your posture, your productivity, even your mood! Check out what's so good about standing desks.
Sort out your screen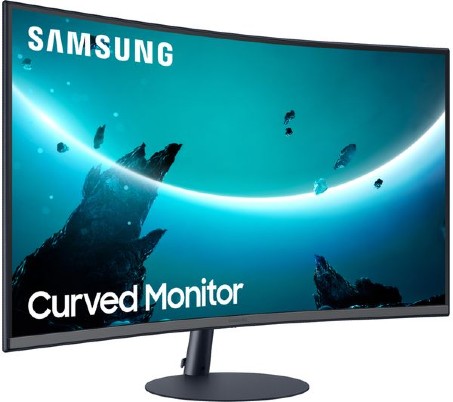 Still working off your laptop screen? That might be fine for bursts of work, but long term you might start getting neck pain. Ideally, your screen should be at about eye level. Otherwise, you're constantly looking down which can strain your neck and round your shoulders. Not fun.
But there's an easy fix! Get yourself a great monitor like the Samsung LC27T550FDUXEN Full HD 27" curved LED monitor, and immerse yourself in work. The curved screen matches your natural field of view, so you'll get less eyestrain. Use it alongside your laptop as a second screen, helping you focus and saving you switching between tabs all the time.
Don't have the desk space for an extra monitor? You can still protect your neck by getting a laptop stand to raise your screen. This Kensington Easy Riser 60112 Laptop Stand is a good choice. Or in a pinch you could put your laptop on a stack of books!
Get comfy
Chances are the dining chair you're using to WFH is now a mortal enemy. Dining chairs (or beds) aren't made for long stretches of sitting so they don't have the lumbar support we need. Our spines get tired holding themselves up and we start to slouch. That leads to (surprise, surprise) back pain. And if you're in pain your concentration's going to take a hit too.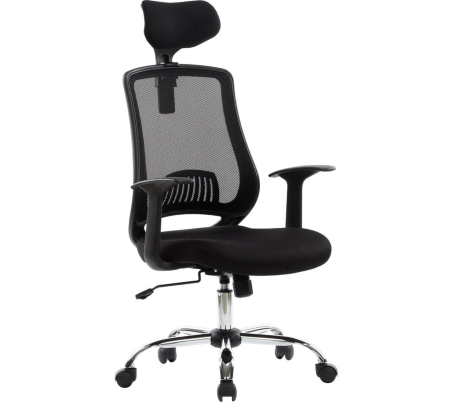 So why not pick something like this Alphason Florida Mesh Tilting Executive Chair? It has a high back and an adjustable head rest, helping you sit upright without your back muscles going into overdrive. It's adjustable too, so you can make sure it's the right height for you and your desk.
Or if you like to kick back with your console at the end of the day, you could always kill two bird with one stone with a gaming chair.
Pick a good printer
Maybe you don't have a printer yet. Or maybe the day's half done by the time your current one prints out a couple of pages. Either way, it's time to treat yourself to something that can get more done.
This HP Smart Tank Plus 555 All-in-One Wireless Inkjet Printer is the answer to your printing prayers. Print, scan, copy and do it all from your computer or phone wirelessly as long as you're on the same Wi-Fi network.
And you don't need to worry about the ink running out either. It's got an ink sensor that'll let you know when the ink's low so you can plan ahead. And you get up to 3 years of ink included. That should last you, don't you think?
And if you want to really up your office game, check out these 6 things you didn't know your office needs.
---
[1] https://www.vox.com/recode/2019/10/9/20885699/remote-work-from-anywhere-change-coworking-office-real-estate
Start transforming your workspace now