Treat you (or a loved one) to an at-home spa day
No salon, no problem. Get everything you need to relax at home!
22 Jan 2021

For some of us, life's slowed down a little. For others, things have seriously picked up. But in between work, home schooling and trying not to screech at your housemates, it's important to carve out a little me time. Not just so we don't emerge from lockdown looking like Big Foot, but to give ourselves a little TLC too.
And that's true whether you're loved up or happily single this Valentine's Day. Make it something to do together or something just for you.
And you don't need a fancy spa to do it. Just some brilliant wellness tech. So what are you waiting for? Treat. Your. Self.
#1 Smell yourself happy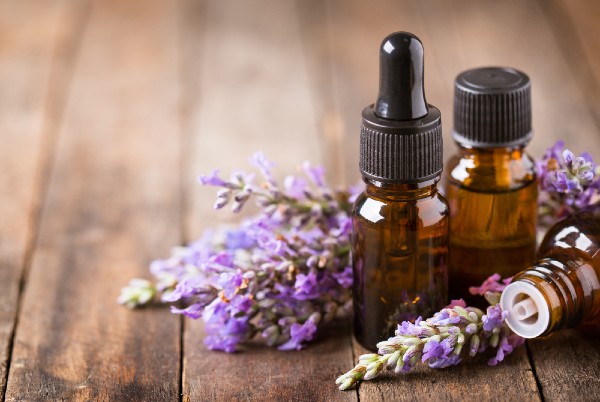 First thing's first- let's create some ambience. Maybe things are smelling a little funky after days and days indoors. We don't judge. But if you want to create that real at-home spa experience, you're going to want some soothing smells.
Aromatherapy has all kinds of health benefits – from improved sleep to relieving anxiety.[1] And it can do it pretty quickly too. When we get a whiff of something nice, it triggers our smell receptors which tell our brain to relax.
So, light a scented candle or try out an oil diffuser like this Ellia Rise Ultrasonic Oil Diffuser. Fill it with water and add a few drops of your favourite essential oil. Then it'll go to work, releasing a fine beautifully scented mist. The best part? It's got a remote control, so you don't even have to get up to change its lighting, sound or oil diffusion settings.
#2 Fresh-faced and feeling fine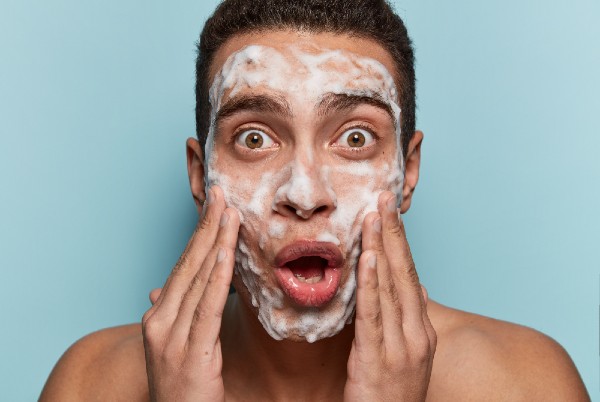 No spa day is complete without a facial. So why should you go without? And it's actually pretty easy to do it yourself when you know how.
Cleanse first. This'll get rid of any nasties or excess oil on your skin- leaving it prepped and primed for all the next steps. You can always do this with some warm water and face wash. But if you want a really deep clean, give something like this Foreo Luna 2 Facial Cleansing Brush a go. With 12 settings, it'll fix up those pores and give you a cheeky face massage at the same time.
Next, steam your skin. Fill a bowl up with hot water, hover your face over it and cover your head with a towel to trap the steam. Do that for 5 minutes, making sure you don't burn yourself!
Then exfoliate, either with a fancy scrub or a homemade one. Finally, follow it up with your favourite moisturiser. Et voila! Beautiful, healthy skin.
#3 Massage time!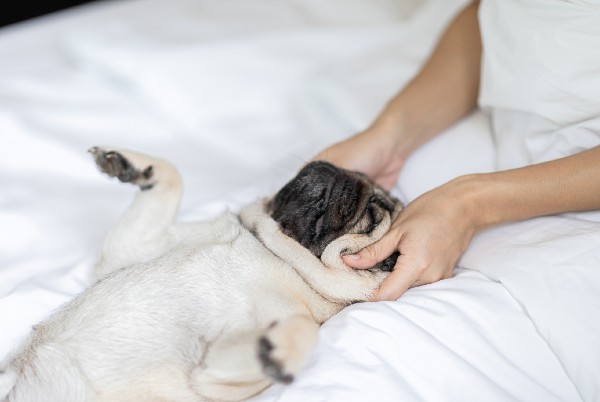 We don't need to tell you that massages are great. They just are. But did you know they're actually good for you too? If you've got any issues with circulation (not helped by this cold weather) a massage can really help. By creating friction on the skin, you get the blood pumping and ease swelling in those areas too. Basically, having a massage is a medical necessity… kind of.
And now you don't even need a masseuse (or begrudging partner) to get your massage fix! There are lots of good massage machines out there, but our favourite is the Homedics Gel GSP-500H-GB Shiatsu Back and Leg Massage Pillow. No massive massage chair, just a pillow with special 'gel nodes' that massage those sore neck, back and shoulder muscles. It even heats up for a super relaxing deep tissue massage!
#4 Treat your feet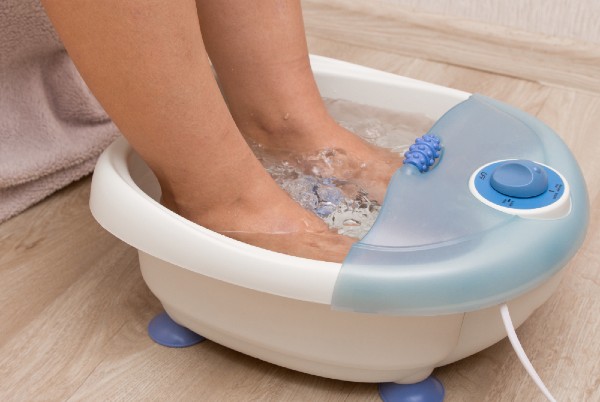 Our feet aren't usually high on our list of priorities. But a little pedicure can give us a real boost- and we don't just mean painting your nails. Really show them some TLC.
A footbath helps prep your feet so you can get the most out of an at-home pedicure. The warm water softens any dead or hard skin, boosts circulation and feels amazing. And if you really want to treat yourself you can always grab something like this Homedics Luxury Foot Spa. Like a jacuzzi for your feet, you can set the heat and bubble combination. Plus, it's got rollers at the bottom so you're getting a foot massage too! Add a drop of essential oil to the water to really take it to the next level.
#5 Dry skin? Bye bye!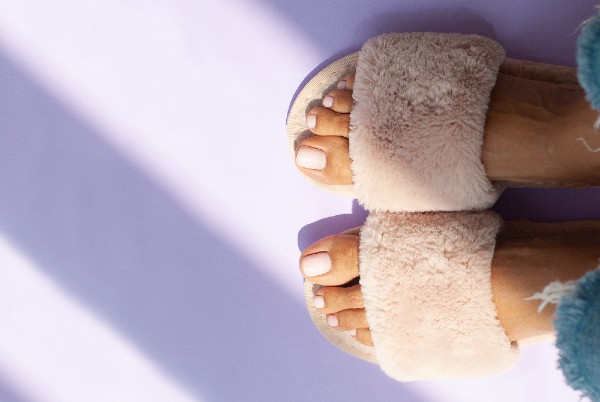 Once you've got your feet all soft and toasty, it's time to get rid of that hard skin. Cracked heels and callouses don't look great, but they can also be pretty uncomfortable. Slough them away in no time with something like the Magnitone Well Heeled 2 Express Pedicure System.
You don't have to pummel your feet with a pumice stone. The two motorised interchangeable heads on the Well Heeled 2 Express use micro-crystal rollers get rid of hard skin in a flash. You get salon-soft skin with no fuss! Afterwards, slather on your favourite moisturiser and pop on some socks to let that sink in. Hello beautiful feet!
---
[1] https://www.mayoclinic.org/healthy-lifestyle/consumer-health/expert-answers/aromatherapy/faq-20058566