Upgrade your home security with the Ring Video Doorbell 3
Know who's there, night and day, with this smart security tech.
22 Apr 2021

If you're looking to improve your home security, a video doorbell is a great place to start. And the new Ring Video Doorbell 3 is one of the best. It's a smart piece of tech that lets you see, hear and speak to visitors - even if you're not at home yourself. You could be at work or on a beach holiday abroad (we can dream, can't we?), while keeping an eye on all those comings and goings!
With the Ring Video Doorbell 3, you'll always know what's happening outside your front door, day or night. If that sounds like the kind of smart home security you need, we've rounded up its top features to help you decide:
See the whole picture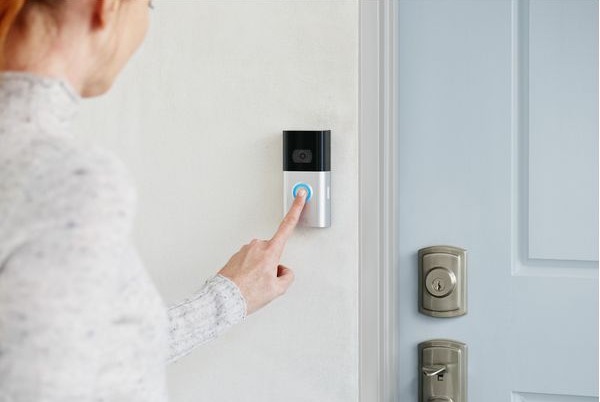 With Full HD 1080p wide-angle video, you'll be able to see everything that's happening outside your home in lots of detail. That includes night-time visitors too, thanks to the inbuilt night vision. Very handy!
You'll get instant notifications when visitors press your doorbell, or if they trigger the motion sensors. And you can then chat to them with the built-in microphone and speakers. As long as you've downloaded the free Ring app onto your smartphone, tablet or PC, you'll be able to communicate them even if you're miles away from home.
Customisable Motion Zones

We've already mentioned motion sensors, so let us explain things a little more detail. These sensors work night and day, with infrared night vision to make sure you never miss a movement.
You'll get notified every time a movement is detected, but don't worry if your front door faces a busy street or if there's always a lot going on outside. You can set up the Customisable Motion Zones exactly how you want, so they only get triggered when someone enters your property - rather than innocently walking past.
Privacy zone
Ring Video Doorbells have a great feature called Privacy Zones. This lets you protect your neighbour's privacy by blocking out certain parts of your video doorbell's field of view. You just need to define an area as off-limits (you neighbour's window or front door, for example), and your video won't record footage or display anything on your Ring app.
Always connected
The Ring Video Doorbell 3 comes with dual-band Wi-Fi that works on both 2.4 GHz and 5 GHz networks, giving you a stronger signal and more reliable connection. That means faster notifications, so you'll always be informed the moment that anything happens, without any lag or delay.
Easy setup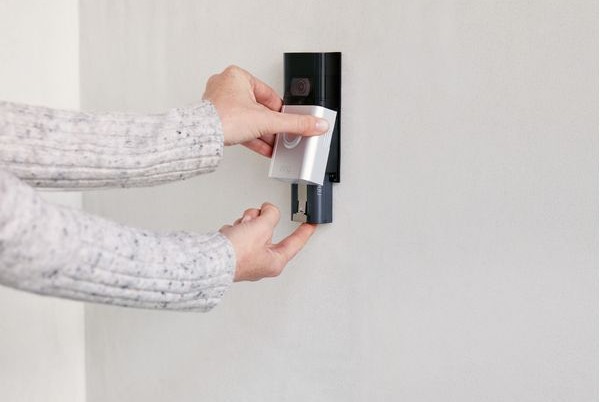 We love the fact that the Ring Video Doorbell 3 is so easy to install. Three simple steps and you're done:
Insert the rechargeable battery pack into your doorbell. The handy thing about this pack is the quick-release mechanism for the batteries. This lets you keep the doorbell charged without removing it.
Connect your doorbell to the Ring app, and follow the simple installation steps to customise your settings.
Mount and secure your doorbell into place. Screws are provided for this job, and the faceplate just clicks into place. Job done!
Ring the changes to your home security today!