What is a TPM? And do I need one?
Find out if you're all set to upgrade to Windows 11.
30 Jun 2021

Have you heard the news? Microsoft recently announced there's a new Windows operating system (OS) coming out: Windows 11. You'll be able to upgrade your PC to the new OS later this year, as long as it's compatible. But some Windows users have found they're not eligible for an upgrade. Why is this?
Well, in many cases, it's down to something called a TPM. This previously little-known piece of tech is actually a requirement for Windows 11. How do you know if you've got a TPM? First thing's first…
What is a TPM?
The main point of a TPM is to keep all your data safe on your computer. If you have a TPM in your PC, it's a bit like a password.
When your computer's off, all the info stored on its drive is encrypted. Basically, turned into an undecipherable code, so that hackers can't get into it. Like a locked door. But when you turn your PC, this triggers off the TPM which creates a one-time code called a cryptographic key. This key unlocks the drive so that your computer can start up- opening the door for you to use your PC!
But it also does lots of stuff when your computer's up and running too. Things like keeping you safe when you're browsing online, sending emails or logging into something. The TPM is there to stop any nasty bits of malware or ransomware getting in.
There are two main types of TPM. One is a physical chip, which is installed on your computer's motherboard. The other is as firmware, a type of code that runs on your computer.
Do I need one for Windows 11?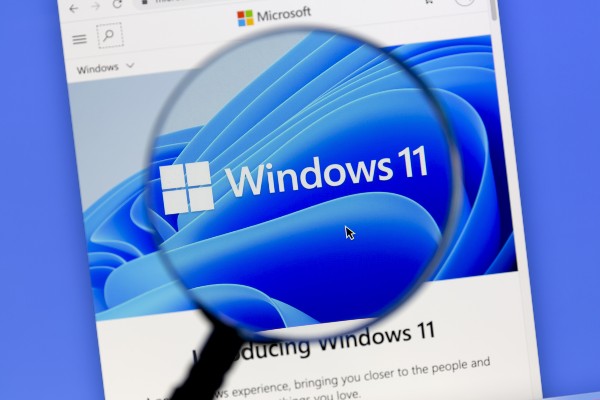 The short answer is yes. Having a TPM was a 'soft requirement' for Windows 10, meaning that it was recommended but not a big deal if you didn't have one. With a TPM, you could get more out of things like Windows Hello – letting you use facial recognition to log into your laptop.
But with Windows 11, having a TPM 2.0 is a 'hard requirement' and you won't be able to upgrade unless you have it. Microsoft are adding a load of new security features with Windows 11, for absolute peace of mind when you're using computer. But they do depend on a TPM to work at their best.
Do I have a TPM?
The good news is that most new laptops and desktops will already have TPM 2.0 installed. That's because since 2016, Microsoft have made it compulsory for all new PCs that run any version of Windows 10 to have TPM 2.0 support. If you're unsure, Microsoft are launching their free PC Health Check app in Autumn. When it's available you can use it to see if TPM 2.0 is running on your computer.
If it says that you don't have TPM 2.0 active though, that doesn't necessarily mean you don't have one at all. Particularly if you've got a custom-built PC or fixed it up yourself. Some computers have a TPM module that needs to be switched on in your BIOS settings. How to do that depends on what kind of CPU or motherboard you have- so it's best to check with the manufacturer to find out whether you have a TPM and how to activate it if you do.
If your computer is more than four years old, you're probably out of luck. Check with your computer's manufacturer to be absolutely sure.
How do I get a TPM if I don't have one?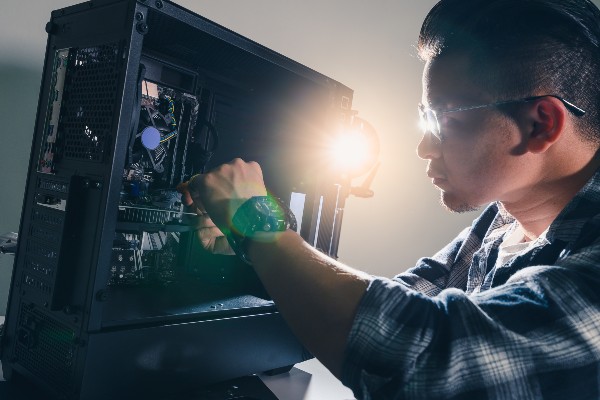 This is where things can get very fiddly. It might be that you need to buy a TPM 2.0 chip and install it yourself into your computer's motherboard. After that you'll also need to make sure it's properly set up in your PC's BIOS so that Windows can actually recognise it and get to work. Both these things can be quite tricky, even for people who have built their own PC in the past.
The second option, if you don't have a CPU or motherboard that's TPM compatible, is to use a firmware TPM. That way, you don't have to install or replace any of your computer's hardware. But this is also a difficult process and will need some real technical PC knowhow.
For most of us, it probably makes more sense to upgrade to a newer computer. Just make sure you check whether it's got TPM 2.0 before you buy!
Want to know more about Windows 11? Check out our Windows 11 page or read a quick window into Windows 11!