What's so great about Huawei Watch GT smartwatches?
GT 3 Active, GT 2 Sport or GT 2 Pro. It's your choice…
09 Mar 2022


The Huawei Watch GT smartwatch series is a bit special. If you're into motor-racing, you'll recognise those initials. And yes, you're absolutely right – the GT name is inspired by Grand Tourer (Gran Turismo in Italian, PlayStation fans) luxury vehicles.
Today, we're looking at the new Huawei Watch GT 3 Active, along with the Watch GT 2 Sport and Watch GT 2 Pro.
All three of these watches share the same standout features:
24/7 health monitoring
If you want to keep a close eye on your health, these watches give you masses of detail about how you're living your life.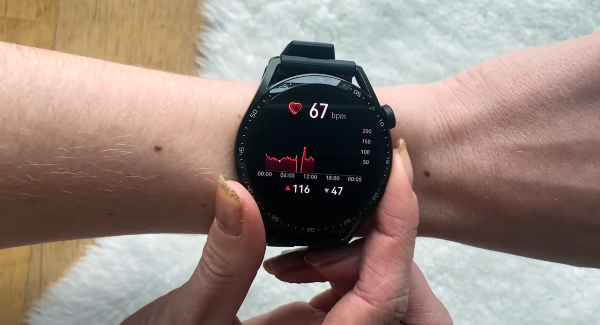 You can check your heart rate whenever you want, as well as stress levels and sleep quality. All the information is right there on your wrist – or you can review it on a bigger phone or laptop screen using the Huawei Health app.
Up to 2 weeks battery life
A couple of times a month. That's all the charging involved with these watches (ah, imagine if our smartphones were the same). Huawei's own Kirin A1 chip uses components that don't need much power to do their thing – and that adds up about 2 weeks of battery life on a single charge. And when you do need to charge your watch, you've got wireless and fast-charging options. Nice.
100+ workout modes
Yep, you've got over 100 workouts to choose from. That's a lot. In addition to the usual suspects (running, swimming, cycling) you've also got the likes of skiing, ball games, yoga, and even ballet to get into. No matter what you're doing, you'll be able to track your progress and push yourself to the next level.
AI running coach
This AI running coach will help you reach your goals, whatever level you're at – from fun runners trying to go from couch to 5K, to serious athletes training for a marathon. It uses all your historical running data to judge how well you're doing, then it gives you the perfect running plan for your daily running or race preparation.
Which Huawei Watch GT is the one for me?
Okay. Let's take a look at each of these Huawei Watch GT smartwatches, to help you decide which one you want on your wrist:
Huawei Watch GT 3 Active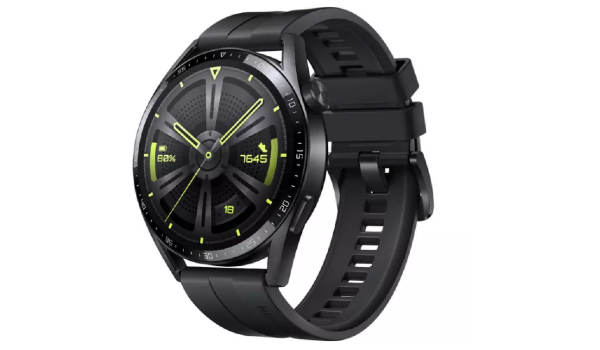 The new Huawei Watch GT 3 Active smartwatch is made for fitness, and it's packed with the kind of features you usually only see on high-end sports wearables.
It looks and feels great, with its stainless-steel case topped with toughened glass. It curves at the edges, so the vivid 1.4" AMOLED display seems bigger than it really is.
The case has a single crown on it, and you can rotate this to scroll through menus and zoom in to important stats. Pressing it lets you select menu options. If your hands are wet or sweaty from working out, you'll find using the crown a lot easier than the usual method of trying to swipe the screen.
The heart rate monitor has had an upgrade, and it's incredibly accurate and responsive. We found that any changes during activities like HIIT session were detected almost instantly.
The GPS tracking has also had a bit of an overhaul, and gives you even more accurate location tracking in those areas when the sky's out of sight.
Huawei Watch GT 2 Pro

The Huawei Watch GT2 Pro has a premium build, with a Sapphire Glass display, titanium case, ceramic back, and circular 1.4" AMOLED display.
There are two buttons on the right side of the watch. One is to select built-in apps, while the other is for health tracking and launching workouts. And it's water-resistant, so you can wear it while swimming (it'll track your laps of the pool too).
There's a mono speaker on the right edge. It's loud enough for taking calls, but if you're listening to music you'll want to use a headset. On the left edge is the mic, and it works fine. Even in noisy places like restaurants, you can make calls and be heard clearly.
Huawei Watch GT 2 Sport

Think of the Huawei Watch GT 2 Sport as the entry level watch in the series. It's much cheaper than the other two, but it shares the same top-end features listed at the top of this article.
It's a great looking watch, with the same circular 1.4" AMOLED display as the G2 Pro. It's made from different (and less premium) materials than the G2 Pro though - 3D Glass, a stainless-steel case, and plastic back.
Need more help choosing a smartwatch or fitness wearable? Then chat to one of our tech experts on ShopLive. They'll happily answer all your questions, and they can even help you checkout when you've made your choice.
Go for a Huawei Watch GT smartwatch today…