Why every gamer should love Donkey Kong
On its 40th birthday, let's celebrate the original platforming game!
09 Jul 2021

Why are we celebrating a game from the 80s? Because Donkey Kong isn't just any old game. Without Donkey Kong we wouldn't have half the games we have today. So, on Donkey Kong's 40th birthday, we want to say thanks. And what better way to show our respect than telling you all the ways Donkey Kong changed the gaming landscape. And if that's given you the platform gaming bug, we've got some more for you to try!
What's Donkey Kong?
If you don't know, we're here to help you get to know. Donkey Kong is an old school arcade game from 1981 i.e. the golden age of arcade video games. The game goes like this: a giant gorilla has kidnapped a damsel in distress (known as Pauline) to the highest building he can find. It's up to 'Jumpman', her carpenter boyfriend, to rescue her. And to do that, he'll need to jump, climb and dodge all while having barrels thrown on him by a certain grumpy monkey.
While this all sounds pretty simple, Donkey Kong was and is a pretty big deal…
Modern platforming games wouldn't exist without it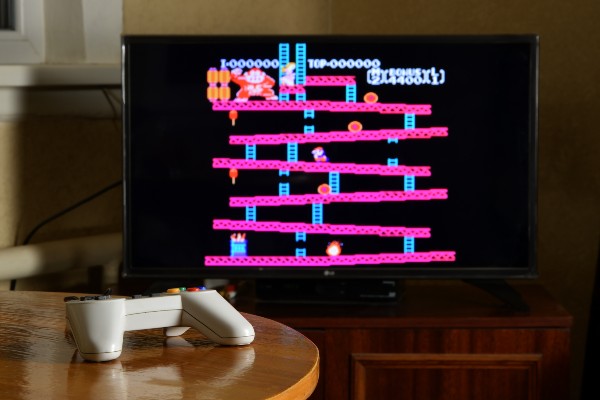 What we know as a 'platformer' today is any game which centres around you getting you from point A to point B. But, obviously, there are some obstacles in the way – like tricky terrain you need to navigate, puzzles you need to complete or enemies you need to battle. Sound familiar? Well, Donkey Kong was one of the first to do it. Literally putting the 'jump' into 'run 'n' jump' games.
Donkey Kong gave us the first proper cut-scene too. Before the game begins, we see an animation of Donkey Kong picking up Pauline and running away with her. This was the first time a video game had used a cut-scene to create a backstory and advance the plot. Now it's hard to name a game without one!
Donkey Kong was Mario's debut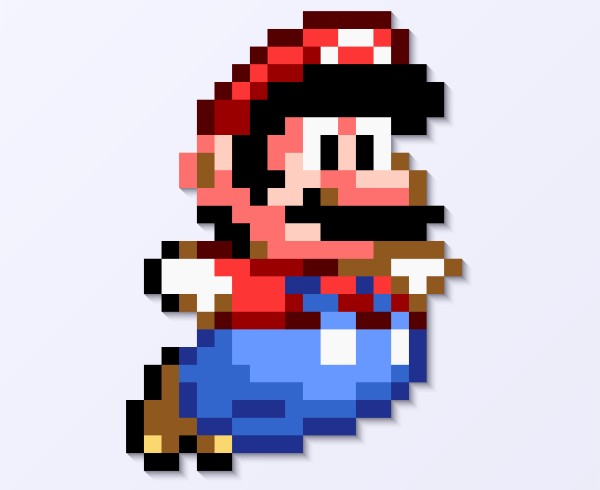 Yep, it's true- Mario didn't just get handed his own game franchise. He had to climb his way to the top. Mario started out as Jumpman- the playable character in Donkey Kong. And while in some ways Mario's changed a lot since his debut, it's actually thanks to the graphical limitations of the 80s that Mario got his most distinctive features.
Back in the 80s, designers had waaay less pixels to play with. So they weren't able to properly show a character's face. To make up for Mario's lack of mouth, they gave him a moustache instead. Instead of hair, he got a cap. And to show his arms more clearly, he got some nifty overalls. And clearly Mario has always had a thing for blondes.
It brought Nintendo to the US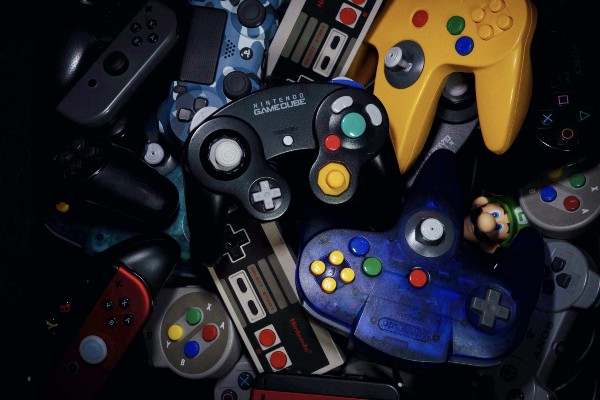 Nintendo are giants. They've brought us Mario, Game Boy, the SNES, the Switch and a ton of other incredible bits of gaming history. Without them games, consoles and handhelds would all look very different today. And without Donkey Kong, we might not have had the same Nintendo either.
That's because Donkey Kong was Nintendo's first breakthrough in North America. They'd managed to crack Japan… but the failure of their game Radar Scope in the US nearly brought them to financial ruin. It was Donkey Kong that saved the day and made Nintendo a household name in the West.
Want to know more about Donkey Kong?
If you're into gaming history (clearly we are) then there's a load of awesome Donkey Kong related content out there.
Watch: King of Kong – for a really heart-warming documentary with one of the best real life super-villains of all time aka Billy Mitchell.
Binge: High Score on Netflix – particularly the Comeback Kid episode which covers Nintendo's explosive entry into the US.
Listen: Tales of Silicon Valley: Hot Tub Millionaire – this podcast episode isn't Donkey Kong specific, but an interesting look at the video game industry in the 80s!
Your turn: what to play
Maybe all this Donkey Kong chat has given you the urge to try a platforming game yourself… something a little more modern. If so, here you go!
Ori and the Will of the Wisps
This beautiful, critically acclaimed game is full of stunning hand-painted scenery, emotional storytelling and a seriously atmospheric soundtrack. A good mix of puzzles and combat, with a healthy dollop of mystery, this is a fun one for any gamer.
Rayman Legends Definitive Edition
This is classic 2D platforming adventure at its best! There are loads of different worlds and levels to get stuck into- from musically themed levels that sync up with your actions to a Dia de los Muertos style world. Plus, with the co-op mode you can get your mates involved too!
Limbo
If you love puzzles, Limbo is for you 100%. If you're looking for fast-paced action… maybe not. But if you're not drawn in by the addictive puzzles, the silent storytelling might just get you. Spooky, unsettling, but well worth a play.