Why you need a laptop with a powerful processor to get creative
Creative process? Meet AMD's creative processor.
15 Mar 2022

When you think about unleashing creativity, your first thought may be to pick up a camera and shoot a video or grab a pen and start doodling. But what kind of processor your computer has? That may come further down the list.
The right processor can be critical to getting your passion project up and running. Whether it's speedy rendering, a battery that will last with you on the move or great graphics to turn your ideas into brilliant design – the processor in your laptop can be the difference between nailing that brief or missing that deadline.
So, here's our guide to picking a laptop and processor that will help turn those brilliant ideas into glorious reality.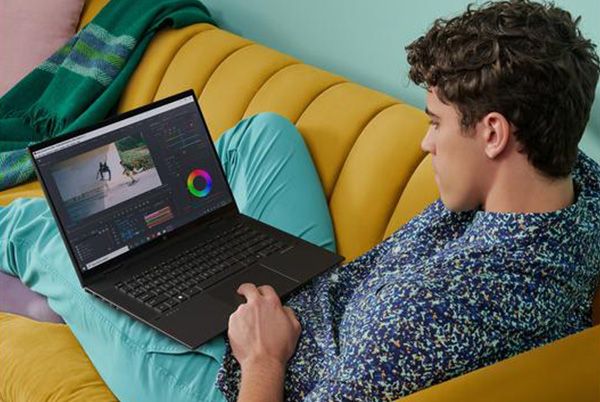 Jargon buster
Creativity doesn't always mix well with techie terms, but it's important to understand what these things mean when you're looking for a laptop:
This stands for Random Access Memory and lets you know how much short-term memory a computer has. It means that your laptop will have the memory to keep lots of apps open at the same time, and smoothly handle intensive tasks like rendering video.
The processor (or CPU) is the brain of the computer. It's the engine that keep things working. A CPU can have lots of cores. The more cores a computer has, the more jobs it can take on.
This one sounds simple, but it's important to think about. The graphics card (or GPU) looks after the visuals – freeing up your main processor to take on everything else. So, if you're doing a lot of design work or creating videos, it's important to have a powerful graphics card in your laptop.
Now you've (hopefully) got a clearer idea of what to look for, what laptops will help you get creative? We've rounded up three top tier machines that run on powerful AMD processors. And they all come with a free upgrade to the multitasking magic that is Windows 11 – so you won't get left behind.
For content creators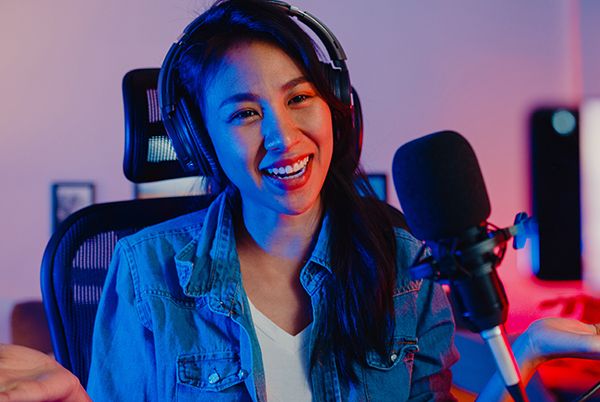 Need to edit your video on demanding apps? The HP ENVY x360 15.6" 2 in 1 Laptop might be just the job. Its AMD Ryzen 7 Processor combined with Radeon graphics can help you turn your rough rushes into video gold. And with its 16GB of RAM, you don't have to worry about crashes just as you're applying the final touches.
What about when you're shooting your video out and about? If you're editing on the go and need to get the latest video to your subscribers, its 11.5-hour battery life means you don't have to hang around a plug socket to get things done.
For graphic designers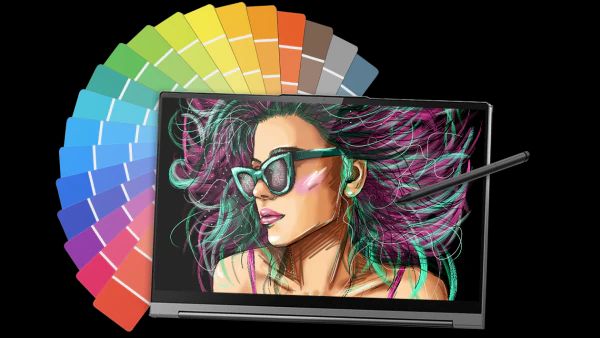 Whether you use Photoshop or InDesign, your RAM-eating software will run smoothly thanks to the hardworking Ryzen 7 processor and the eight cores powering the LENOVO IdeaPad 5 Pro 16" Laptop.
Graphic designers need processing power and there's no shortage here. With its 8-cores, the IdeaPad can speed up the rendering and encoding. And whether you're editing 4k footage or crafting a complex design, having those powerful cores will mean that you're up to the job.
And whether you're working on websites or enjoying some downtime, everything will look rich and detailed thanks to its Wide Quad HD 16" touchscreen.
Like to sketch out your creations first? This laptop comes with the Windows 11 upgrade - which supports digital pens.
For multi-taskers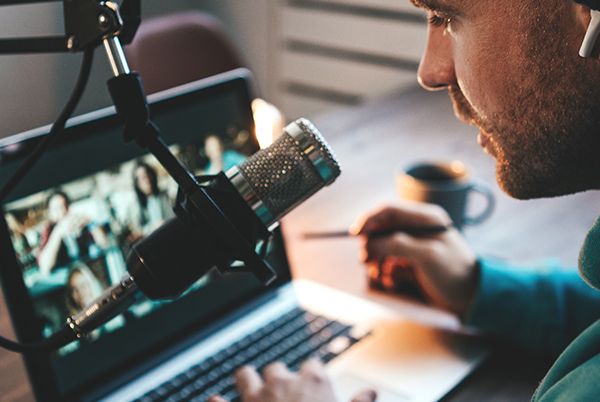 It used to be the case that when you had creative skills (whether job or hobby) you'd pick one thing and zero in on your craft. But these days it's different. Like to create beautiful websites? You'll also need coding skills. Good at presenting? You should get your head around editing and social media too.
So, it's great that tech is there to help you juggle everything. With its AMD Ryzen 9 processor and 16GB of RAM, the ASUS VivoBook Pro 15.6" Laptop lets you run loads of apps at once without slowdown.
And no matter what you're working on, its narrow-border Full HD OLED screen helps you stay in the zone and get it all done.
If you'd like more help picking a laptop, our Laptop Buying Guide is a handy place to start. And if you'd like to talk to a laptop expert, why not give our in-store colleagues a call on ShopLive?