Why you need an award-winning living room set-up to watch these Oscar nominated movies
And the winner is… your front room!
09 Mar 2021

Any movie fan worth their salt will be getting ready for the Academy Awards 2021 on Sunday, 25 April. Maybe the poignant Nomadland gets your vote. Or perhaps it's Borat Subsequent Moviefilm all the way!
Whatever floats your boat, you'll want a living room set up worthy of some of Tinseltown's biggest releases. Because one of the lessons of lockdown is that the show must go on. And even though we haven't been able to get out to the cinema, that doesn't mean that we can't bring the big screen home.
So, dig out your most fab frock, roll out the red carpet and dab those ketchup stains from your best bowtie. We'll show you how to get Oscar-ready with the perfect tech…
Big screen bliss
So, what's the perfect screen for the big night? We reckon this 65-inch LG OLED has to be in the running. Why? Well, the self-lit OLED screen means you get incredible contrast – vivid colour and darkest blacks. It makes movies come alive.
And behind the scenes is its 3rd Gen A9 Processor – which gives great picture quality and high performance. Take a bow!
And it's not just your eyes that are in for a treat. Dolby Atmos comes built in –you'll feel like you're on set thanks to multi-dimensional surround sound that seems to flow all around you.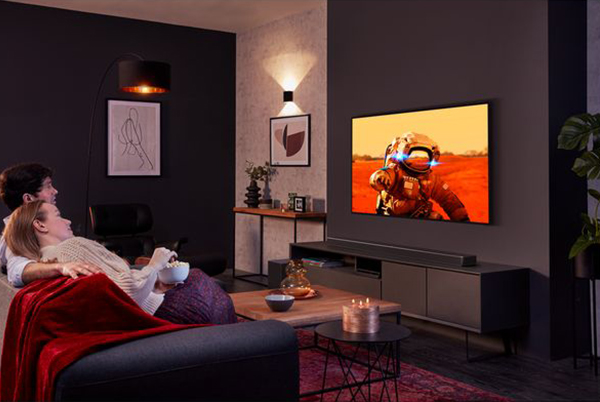 Tip: how about mounting?
LG TVs are super slim, so they'll look great hanging on your wall. One advantage to having them wall mounted is that they'll fit in with your décor. So, when you're not watching the Academy Awards, you can turn your LG into a virtual picture gallery. You could even have footage of adoring fans and snapping paparazzi as you make your way down the red carpet to your couch. We won't judge!
Soundbar heaven
We all go to the movies for the big screen, but it's the sound that really makes us sit up and take notice. That's why it's important to pair your premo TV with a soundbar worthy of the picture.
LG have partnered up with audio experts Meridian to create the SN11 7.1.4 Wireless Sound Bar. And hearing is believing. This bar has an incredibly deep, rich sound thanks to Dolby Atmos and DTS:X and it supports high resolution files like FLAC and AAC. So, you'll feel like you're hearing the movie just as the director intended.
You can even use your soundbar as a Bluetooth speaker. So if you love the soundtrack as much as the movie, you'll want some classics to get you in the mood. Why not plug into this Oscars playlist to get you going!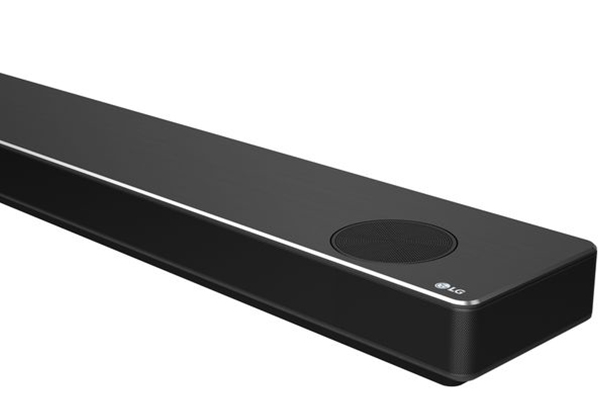 Tip: virtual film buff?
So, you're watching the ceremony and you're thinking "what have I seen her in?" or "where was The Prom filmed?" If you're after a movie geek friend who you won't have to share the popcorn with, you can rely on Google Assistant. And the great news is that it's built into the the SN11 7.1.4 Wireless Sound Bar. Got a question? Just ask!
And the nominations are...