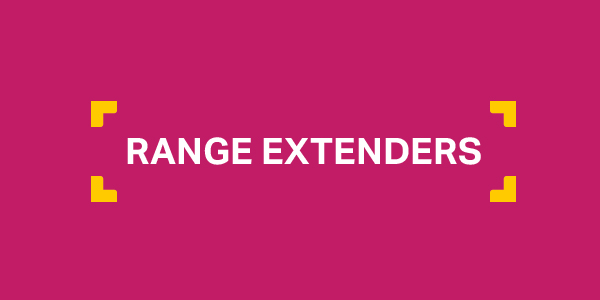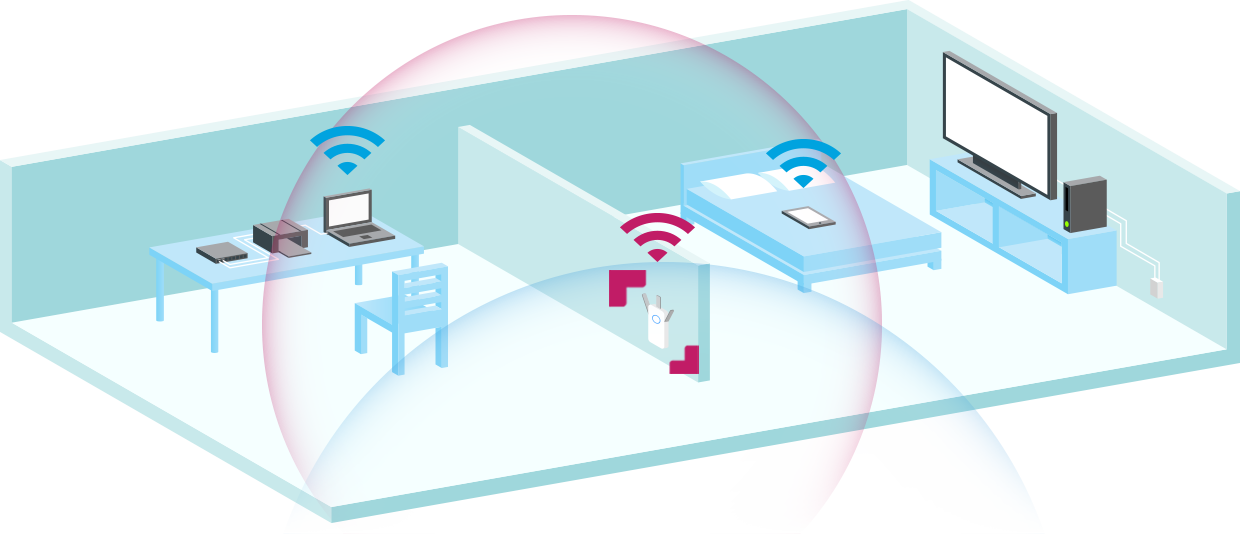 If you experience WiFi dead spots or your existing router's WiFi signal is just not strong enough to reach all areas of your home, then a range extender is the answer.
Simply place the range extender midway between your router and the area without a signal.

Dual Band
Along with the typical 2.4 GHz frequency, our dual band range extenders provide an additional, faster 5 GHz frequency. This means you can use the slower 2.4 GHz channel for less intensive tasks, whilst you connect consoles or 4K TVs to the faster frequency.

Ethernet Bridge
All TP-Link range extenders have an Ethernet port so you can connect wired devices like Blu-ray® players, gaming consoles, DVRs, etc.