Yuneec flying cameras & drones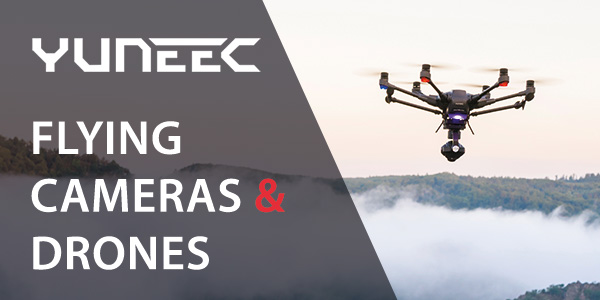 Whether you're a seasoned pro or a budding amateur, Yuneec's flying cameras and drones are a breeze to operate – even if you're working in a typhoon.
Take drones to the skies and capture 4K UHD video footage and still photographs with the in-built camera. Their intuitive control system is easy to use, and they're equipped with high stability and security features.
Small enough to fit in a bag and light enough to carry all day, the Breeze is your personal camera drone. Send it into the air as you control from your smartphone and snap perfect 4K Ultra HD selfies.
For more advanced camera work, the Typhoon takes off and films for up to 25 minutes in 4K UHD. Shoot panoramic, time lapse, serial photography and more. And watch live footage as you're recording on the touchscreen display of the controller.