AEG kitchen appliances
Designed and built with perfect style and functionality in mind, AEG appliances are at the forefront of modern kitchen and laundry concepts, uniting the latest cooking, chilling and cleaning technologies with sophisticated design ideals.
Whether you are choosing an AEG fridge freezer , oven, dishwasher or a whole suite of appliances to create a luxurious AEG built-in kitchen, these products demonstrate class and technical refinement in every detail.
Build a smart and sophisticated kitchen with our range of AEG kitchen appliances.
Laundry
Balancing design harmonics and precision engineering, AEG washing machines, tumble dryers and washer dryers run at near silent noise levels and keep you in control of your cleaning.
More Info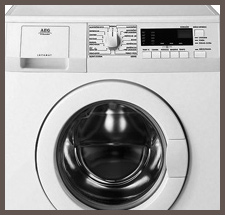 Refrigeration
The new AEG refrigeration range features innovative cooling technology and smart design elements for optimum hygienic modern food storage.
More Info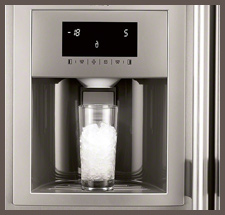 Cooking
New AEG ovens feature clean-lined design and the latest cooking technologies. AEG MaxiKlasse™ steam ovens offer healthy, professional-style cooking, whilst CuliSense ovens make cooking easy.
More Info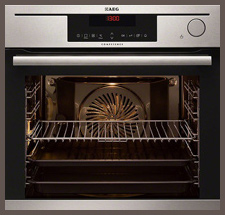 Diswashers
Running at almost silent noise levels, the latest AEG dishwashers are smart, versatile and powerful, and come in a range of sizes to suit all kitchens.
More Info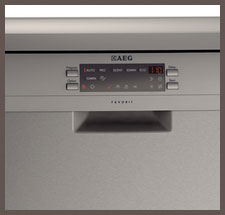 AEG promotions
Take a look at our selection of great deals and promotions on the new AEG kitchen appliance range.
More Info