The all-new Chromebook
Perfect for your online life, with everything you need right out of the box.
View Chromebook range
What is Chromebook
Chromebook is an innovative portable and versatile way of computing from Google. It runs on Chrome OS, a clever operating system optimised for the web. It's great for everyday computing and has built-in antivirus and automatic updates so you don't need to worry about maintenance. It's computing made easy and safe, for everyone.
Get online in seconds
Tweet, stream and share at your pace.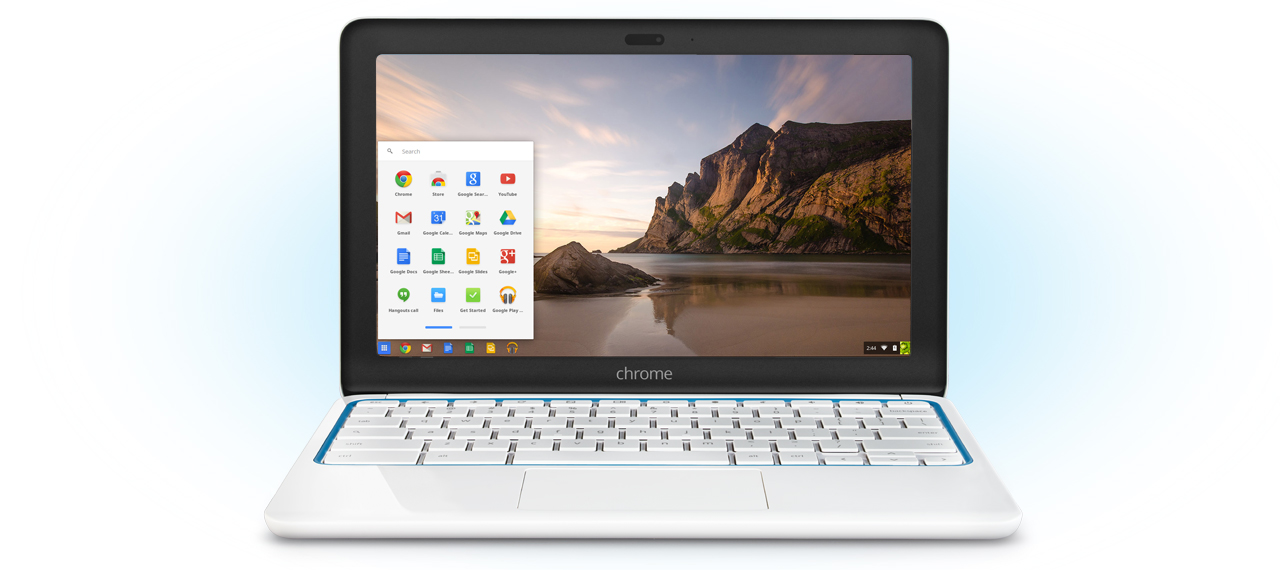 Never slows down Chromebook updates automatically and doesn't lose power over time.
Seriously fast surfing Browsing the web is faster than ever with Omnibox and Instant On.
All your favourite apps
Access your apps in just one click, with thousands to download on the Chrome Web Store.
Chat
Create
Work
Games
Music
Office files
Movies
Offline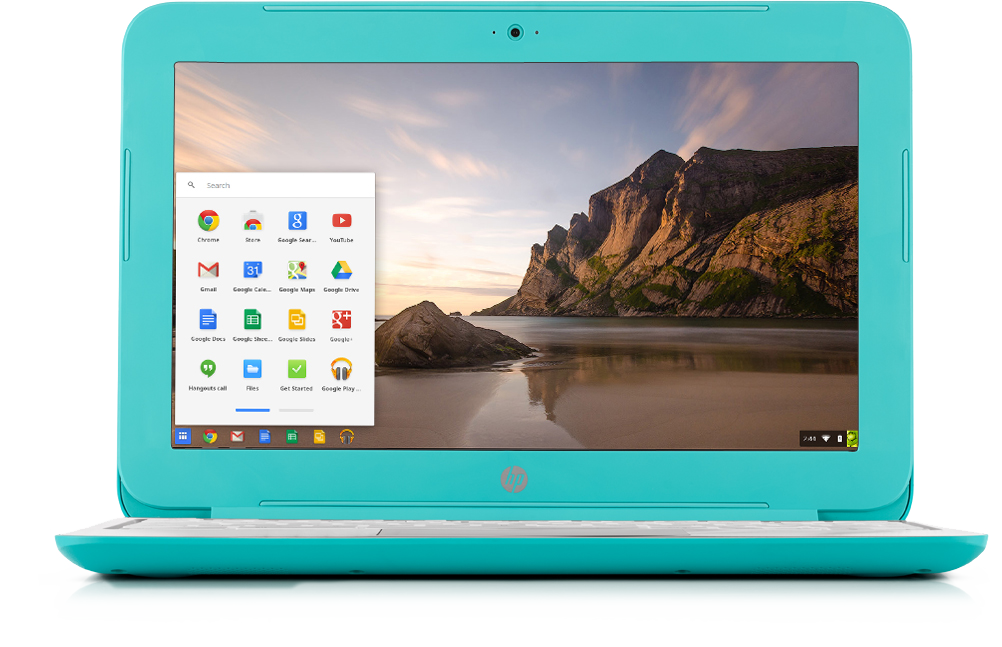 Great Chromebooks have Intel Inside®
Lightning-fast, reliable performance, Smooth-running apps and games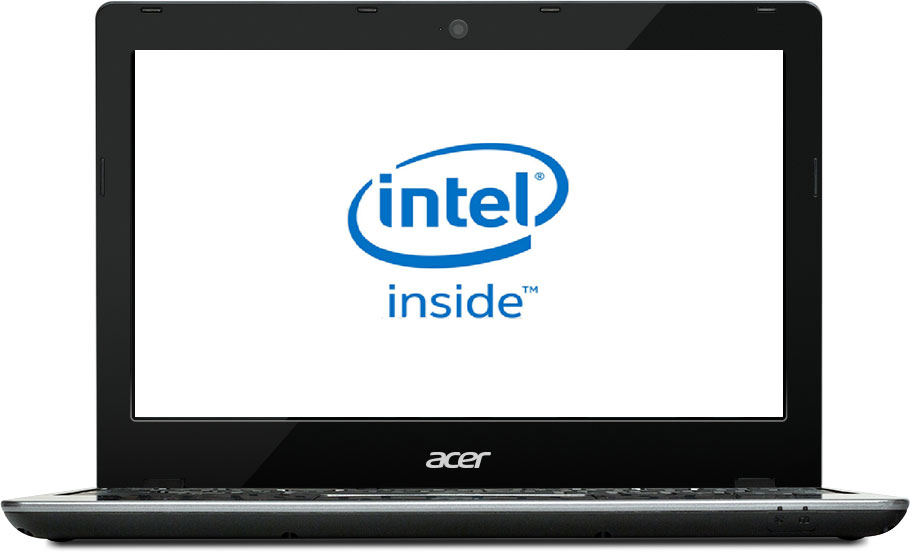 Family protection Manage what family members can access online.
Work, play and share
Lightning-fast, reliable performance
Smooth-running apps and games
Long-lasting battery life
Guest Mode Restrict access to important files when you lend your Chromebook to a pal.
Wireless syncing with your devices
Share content with your smartphone, tablet and old computer.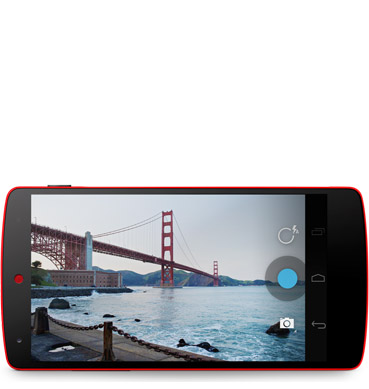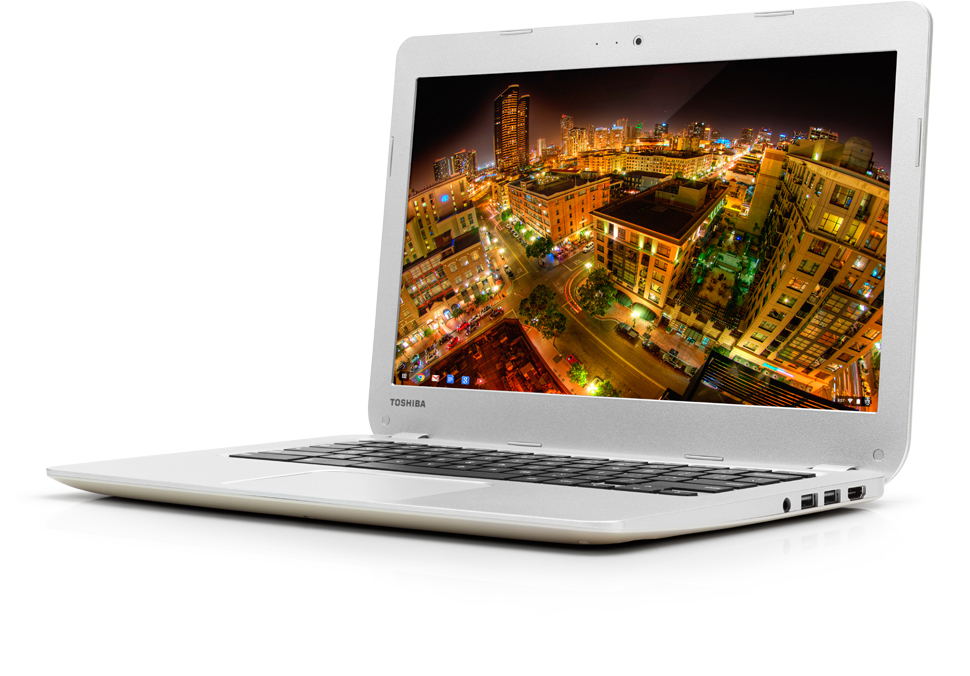 Google+ Photos syncs automatically so you can snap a photo on your phone and edit it on the Chromebook.

Access software on your Mac or PC from your Chromebook with Chrome Remote Desktop.

With Google Cloud Print you can print from anywhere as your Chromebook connects to your printer via the Cloud.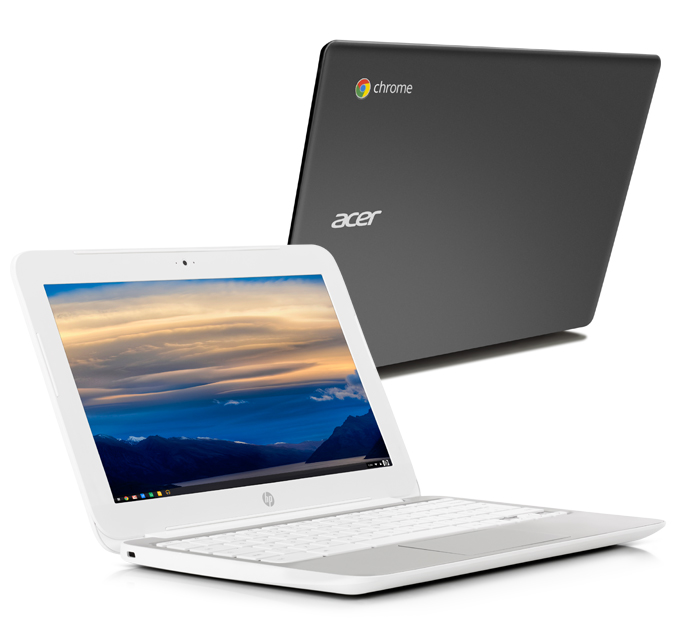 Complete peace of mind
Chromebooks run Chrome OS, with built-in virus protection and solid security.
Reliable virus protection Chromebook is safe from viruses and malware with extra security features.
Reliable file back-up Precious files and photos are automatically backed up on Google Drive, with 100 GB of free storage with all new Chromebooks*.
Free automatic updates You'll always have the latest software as Chromebook automatically updates - there's no need for manual downloads.
*100GB of free storage is for 2 years; starting on the date you redeem the Drive offer. Learn more. Some things like Hangouts, voice search and auto updates obviously require internet.
View Chromebook range